Where are they now? Frohwirth, Fultz and sons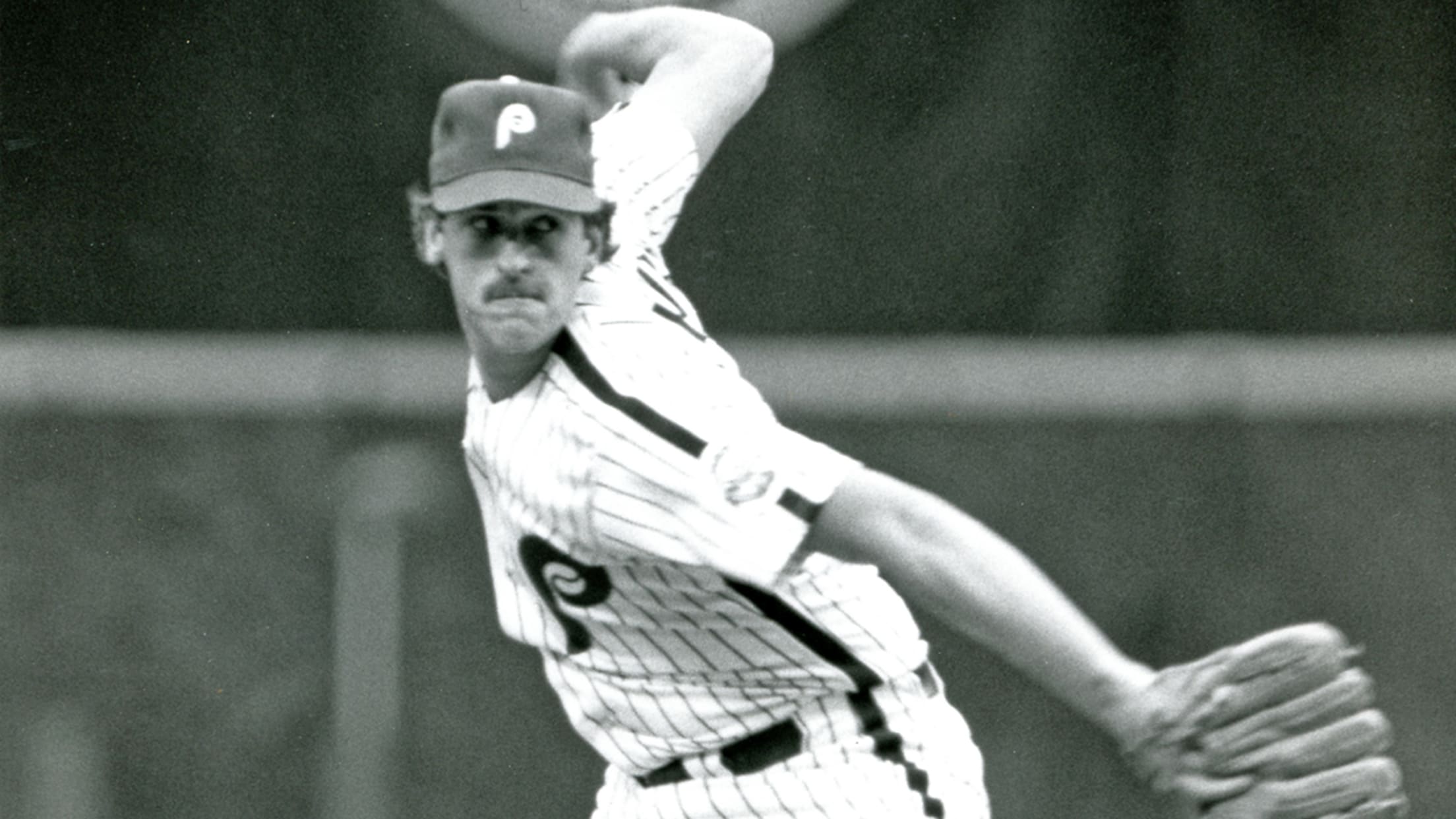 Former Phillie Todd Frohwirth, has a son, Tyler, who also plays for the Philadelphia organization. (Phillies)
On the third day of this year's MLB Draft, long after most fans stopped paying attention, the Phillies selected right-handed pitcher Tyler Frohwirth from Minnesota State with their 31st pick, the 917th player taken overall.And while that may not have been considered a big deal elsewhere, it made an out-sized
On the third day of this year's MLB Draft, long after most fans stopped paying attention, the Phillies selected right-handed pitcher Tyler Frohwirth from Minnesota State with their 31st pick, the 917th player taken overall.
And while that may not have been considered a big deal elsewhere, it made an out-sized impression in the household when the draftee told his father. That's because Todd Frohwirth started his career with the Phillies after being chosen in the 13th round in 1984.
"We couldn't believe it. We were really excited," said Todd, now a longtime scout for the Orioles. "There were about four teams paying attention to him a little bit. We hadn't heard a whole lot from the Phillies compared to a couple of other teams. We knew he would be in a lower round. He really wanted to get a chance to do this, so we were just hoping that his name would pop up there."
"He was thrilled that it was the Phillies," Tyler said. "He was fired up."
• Phillies alumni
And while that shows once again what a small world baseball can be, the story gets even better. Because Tyler Frohwirth isn't the only pitcher who started this season on the Gulf Coast League Phillies roster who has a family connection to an alumni.
There's also right-hander Kale Fultz. He's the son of lefty Aaron Fultz, who was a reliever with the Phillies in 2005-06, and is now the organization's pitching coach for Class-A Clearwater.
"It's really cool, actually," Aaron said. "We'll see what [Kale] can do. He's a big kid. Hopefully he runs with it. He was signed as a free agent. I told some of our guys about him and they signed him. Like I said, we'll see how it works. It's very exciting. No matter what happens, you've got a son who played professional baseball."
The elder Frohwirth, 53, made his Major League debut in 1987 and also appeared in the big leagues the following season. But he pitched infrequently enough to maintain his rookie status until he had his breakout season in 1989 when he appeared in 45 games, had a 3.59 ERA and allowed fewer hits (56) than innings pitched.
The Phillies finished in last place that year, but Todd speaks glowingly of his time coming up through the farm system.
"The minor leagues with the Phillies was awesome," he said. "I learned so much about pitching and baseball. I had great teachers."
After spending most of 1990 at Triple-A Scranton/Wilkes-Barre, Todd was given his release. He then signed with the Orioles and had three solid seasons, compiling a 2.71 ERA in 186 relief outings. He also pitched for the Red Sox and Angels before retiring.
Todd had a submarine-style delivery. So does Tyler, although that was almost accidental.
"It was just the basic pitching mechanics when [Tyler] was a young kid," Todd said. "And then, every once in awhile, he would just try to make fun of his dad, I think, and throw a few underhanded. He got to the point in high school where he started using that pitch for a different look to strike guys out.
"So we went ahead and worked on it. I tried to teach him a few things. And he started having greater success with it. Then when his velocity kind of reached a plateau in college, he and the coach just kind of determined his was going to go full-time submarine his sophomore year. And that's what he ended up doing.
"There was no plan for it. We didn't scheme about it when he was a little kid or anything. It just happened."
Another bond with the Phillies: When the Orioles are in contention, Frohwirth is assigned to scout possible future playoff opponents. Often he's paired with Lee Thomas, a special assistant to general manager Dan Duquette -- who was the Phillies GM when he was in the big leagues.
While Frohwirth experienced more success in Baltimore, Fultz had his best season with the Phillies. Claimed off waivers from the Twins, he had a 2.24 ERA in 62 games, allowed just 47 hits in 72.1 innings, and had a WHIP of 0.97 in 2005.
Kale signed with the Phillies after playing at Central Baptist College in Conway, Ark.
Aaron's most vivid recollection of Philadelphia is the fans.
"Just how much they want to win. Their desire to win is probably my fondest memory," he said. "But we didn't make it to the playoffs. Both years I was there we finished second to the Braves. So that was the disheartening part."
The year after he left, the Phillies began their streak of five straight division titles that ultimately included two pennants and winning the 2008 World Series.
Beyond both being former Phillies relievers, Todd and Aaron have little in common. They weren't in the organization at the same time. One threw with his left, the other with his right. Todd is from the upper Midwest, Aaron is a Southerner, born and raised in Tennessee and, at 42, is more than a decade younger.
They've never met. If they do, though, now they'll have one more thing to talk about.
Higher in the Phillies system are two more sons of former Phillies. Catcher Logan Moore at Lehigh Valley (dad, Brad, right-handed pitcher 1988; 1990) and Reading right-handed pitcher Mark Leiter (dad Mark, righty, 1997-98).
*Paul Hagen is a columnist for MLB.com.*