White Sox part ways with hitting coaches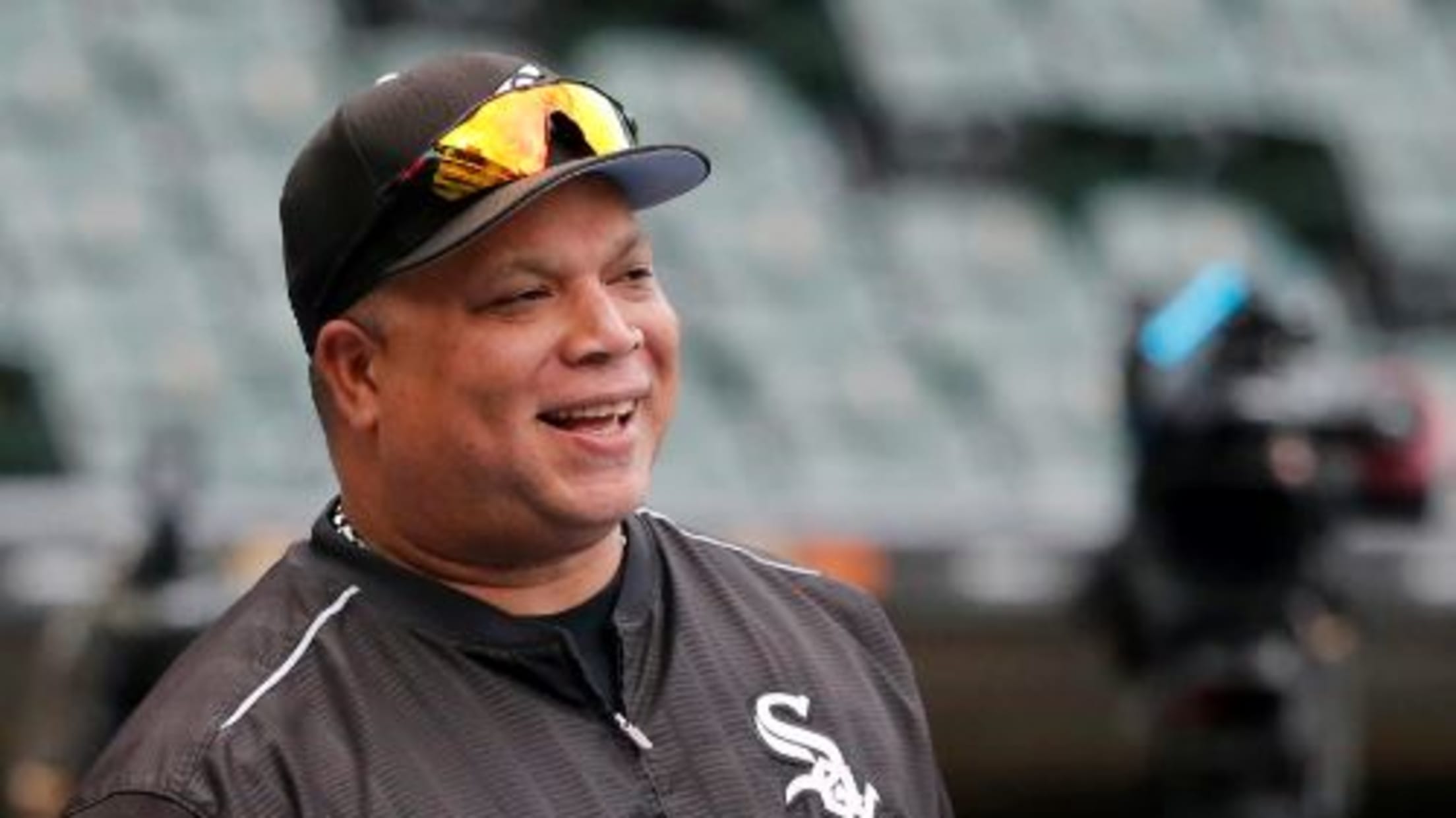 CHICAGO -- The White Sox announced Wednesday evening they have agreed to part ways with hitting coach Todd Steverson. The White Sox also will not extend the contract of assistant hitting coach Greg Sparks. All other members of the coaching staff will return for 2020, led by manager Rick Renteria
CHICAGO -- The White Sox announced Wednesday evening they have agreed to part ways with hitting coach Todd Steverson. The White Sox also will not extend the contract of assistant hitting coach Greg Sparks.
All other members of the coaching staff will return for 2020, led by manager Rick Renteria in his fourth season at the helm.
Although the White Sox ranked fifth in the American League with a .261 team average, they finished 11th with a .314 on-base percentage, 13th with 182 home runs and last with 378 walks. General manager Rick Hahn talked about the need for a better on-base percentage from the White Sox offense during his season-ending press conference last Friday.
"I'm guessing most every team will tell you they want to get on base more. That's something we need to improve upon. It's been a priority," Hahn said. "This isn't news, guys know that.
"You have a guy like Timmy [Anderson] who can do damage in and around the zone. You don't really want to take that away from him, so we're not saying, 'Hey, Tim Anderson needs to walk more.' But you want to make sure everyone is swinging at pitches they can do damage on and not necessarily expanding beyond what they're capable of doing."
Steverson took over in 2014, following Jeff Manto ('12-13) and Greg Walker ('03-11), who presided over the offense during the '05 World Series championship. Sparks started with his role during the '16 season.
Anderson won the American League batting title this season with a .335 average, raising his average from .240 in 2018 after working with Steverson during the offseason. José Abreu captured the AL RBI title with a career-high 123.
Yoán Moncada raised his batting average from .235 in '18 to .315 in '19, along with raising his OPS from .714 to .915 and dropping his strikeouts from 217 to 154. This change came after Moncada spent 10 days last offseason working with Steverson and Renteria in Arizona.
In one of the toughest jobs to have in any sport, to paraphrase a comment once made by Paul Konerko, Steverson deserves the praise along with the blame.
"Obviously, feel really good about where T.A. and Moncada are right now," Hahn said last Friday. "On the one hand, you expect talented players to perform well on the big league level. On the other hand, you can't take things for granted, and guys need instruction and adjustments and occasionally some good luck to help get them to fulfill their potential.
"Overall, we've struggled in a few categories that we want to get better in, and we know we have to get better in. But when you look at some of the individual top performers, you have to be pleased with their progress."
Frank Menechino, who earned high praise for his work at Triple-A Charlotte this past season, should figure in some way into the new hitting coach positions. He spent a good part of September with the big league team after Charlotte's season ended. Menechino previously spent two seasons as the Marlins hitting coach and three as their assistant hitting coach.
New members of the coaching staff will be announced at a future date. They will join Renteria, bench coach Joe McEwing, pitching coach Don Cooper, bullpen coach Curt Hasler, first-base coach Daryl Boston and third-base coach Nick Capra.