These were the PDP League's 10 best performers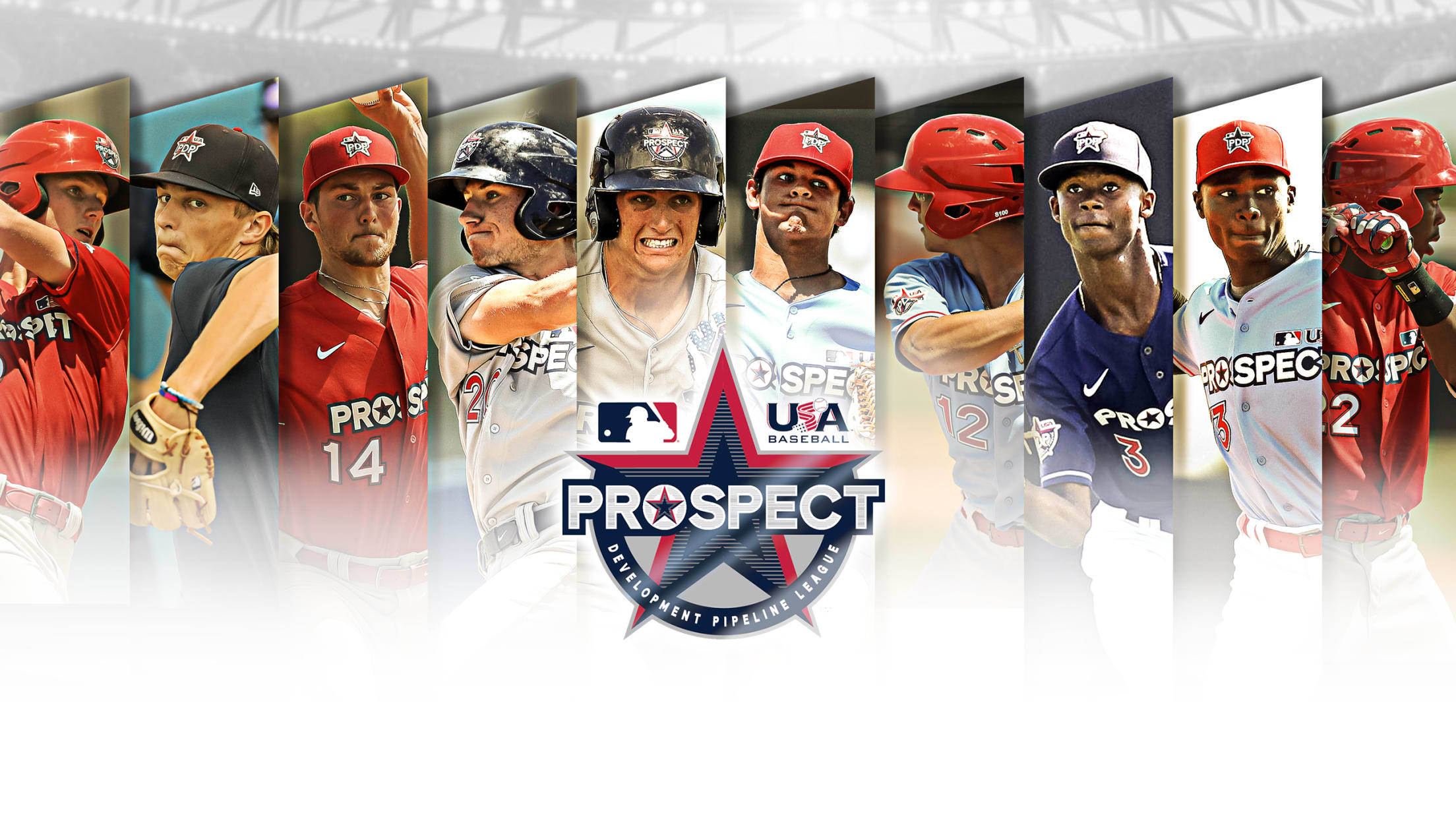 The inaugural Prospect Development Pipeline League concluded last week with the announcement of the 40-man USA Baseball 18 and under trials roster. That group went to Cleveland to play in the first High School All-Star Game on Sunday and will compete to be part of the final 20-man roster that
The inaugural Prospect Development Pipeline League concluded last week with the announcement of the 40-man USA Baseball 18 and under trials roster. That group went to Cleveland to play in the first High School All-Star Game on Sunday and will compete to be part of the final 20-man roster that will head to Korea for international competition.
It was also a solid three-week span for scouts of all 30 teams to evaluate the best high school players for the 2020 Draft class. Obviously, much can and will change between now and next June, but a number of players really stood out while competing at IMG Academy in Bradenton, Fla. These are the best of the best.
1. Robert Hassell, OF, Independence HS (Tenn.): One evaluator thought he was the best all-around player in the tournament, and it's hard to argue otherwise. Hassell hit .385/.467/.654 with four doubles, a home run and eight RBIs with a smooth left-handed swing and he also stole four bases. As if that wasn't enough, the left-hander tossed six innings and allowed just one unearned run while striking out eight with a low-90s fastball and solid breaking ball.
2. Mick Abel, RHP, Jesuit HS (Ore.): The projectable 6-foot-5 right-hander showed off three excellent pitchers, a fastball up to 95 mph with good plane, a strong slider and a changeup with solid fade. He gave up one run on just four hits while walking one and striking out 11 in eight innings of work.
3. Nate Savino, LHP, Potomac Falls HS (Va.): Savino has set himself up as the best left-hander, at least among the high school prospects, with his performance in Bradenton. He gave up one run on six hits, walking none and striking out eight over eight innings. There's projection in his 6-foot-3 frame and he already has a fastball that was consistently up to the mid-90s. He also learned a hard slider from coaches in PDP action that could make him even more dangerous.
4. AJ Vukovich, 1B/OF, East Troy HS (Wisc.): The 6-foot-5 Vukovich is also a basketball player back home in Wisconsin, which speaks to his athleticism, but his carrying tool is clearly his ability to mash baseballs. He hit a grand slam and triple, both over 100 mph off the bat in league play, then advanced to the finals in the High School Home Run Derby. He hit .308/.357/.654 overall in league play, showing off his extra-base pop over the course of the showcase.
5. Dylan Crews, OF, Lake Mary HS (Fla.): The toolsy Crews started off league play slowly, but finished well, ending up with a .269/.486/.423 line. He was out of sync early, but got his timing down and hit a 100-mph home run in the final week. His 10 walks showed his advanced approach and he stole three bags to boot.
6. Jared Jones, RHP, La Mirada HS (Calif.): Jones is a bit undersized for some, but he's strong and athletic. He did struggle with his command at times, but his stuff was electric, as he threw 10 of the 11 hardest fastballs in league player, from 95-97 mph with excellent life. He also showed off a slider that was plus at times, serving as a real out pitch, finishing with 12 K's in seven innings.
7. Austin Hendrick, OF, West Allegheny HS (Pa.): Hendrick started off the league on fire, homering and doubling twice each in the opening week of games. He struggled a bit with offspeed stuff later on, but did still finish with a .533 SLG. He has as much raw power as anyone among the prep set in this class and showed it off in the High School Home Run Derby in Cleveland.
8. Enrique Bradfield, OF, American Heritage HS (Fla.): The fastest player in the league, Bradfield paced all PDP players with 12 hits. He hit .375/.429/.500 with two doubles and a triple to go along with three stolen bases. He routinely recorded the best home-to-first times in league play and covered a ton of ground in the outfield.
"I know that I'm going to give 100% down the line and put pressure on the defense ..."

Bradfield talked about his elite wheels at the Trop today as a part of Thursday's #PDPL19 action: https://t.co/ZTCc4cKQlE pic.twitter.com/CemOI1lmB4

— MLB Pipeline (@MLBPipeline) June 28, 2019
9. Ed Howard, SS, Mount Carmel HS (Ill.): It took a while for Howard to find his footing offensively, but he did homer and triple in the final game of league play. He did make hard contact at other times and showed off a strong right-handed swing. A very athletic middle infielder, Howard showed excellent defensive actions at short, with plenty of range and an ability to throw from a variety of angles.
10. Jordan Walker, 1B/3B, Decatur HS (Ga.): The 6-foot-5 corner infielder is a physical specimen with raw power he's just learning to tap into, finishing with a .280 average and a pair of doubles. Tall for third, he did show good hands and a strong arm, one that also allows him to fare well on the mound. There's a lot of upside here.
Others of note: Cam Brown, RHP, Flower Mound HS (Tex.); Hunter Haas, INF, Corona Del Sol HS (Ariz.); Ben Hernandez, RHP, De La Salle Institute (Ill.); Max Rajcic, RHP, Orange Lutheran HS (Calif.); Carson Swilling, RHP, Smith Station HS (Ala.); Milan Tolentino, INF, Santa Margarita Catholic HS (Calif.)