Notable non-roster invitees in Spring Training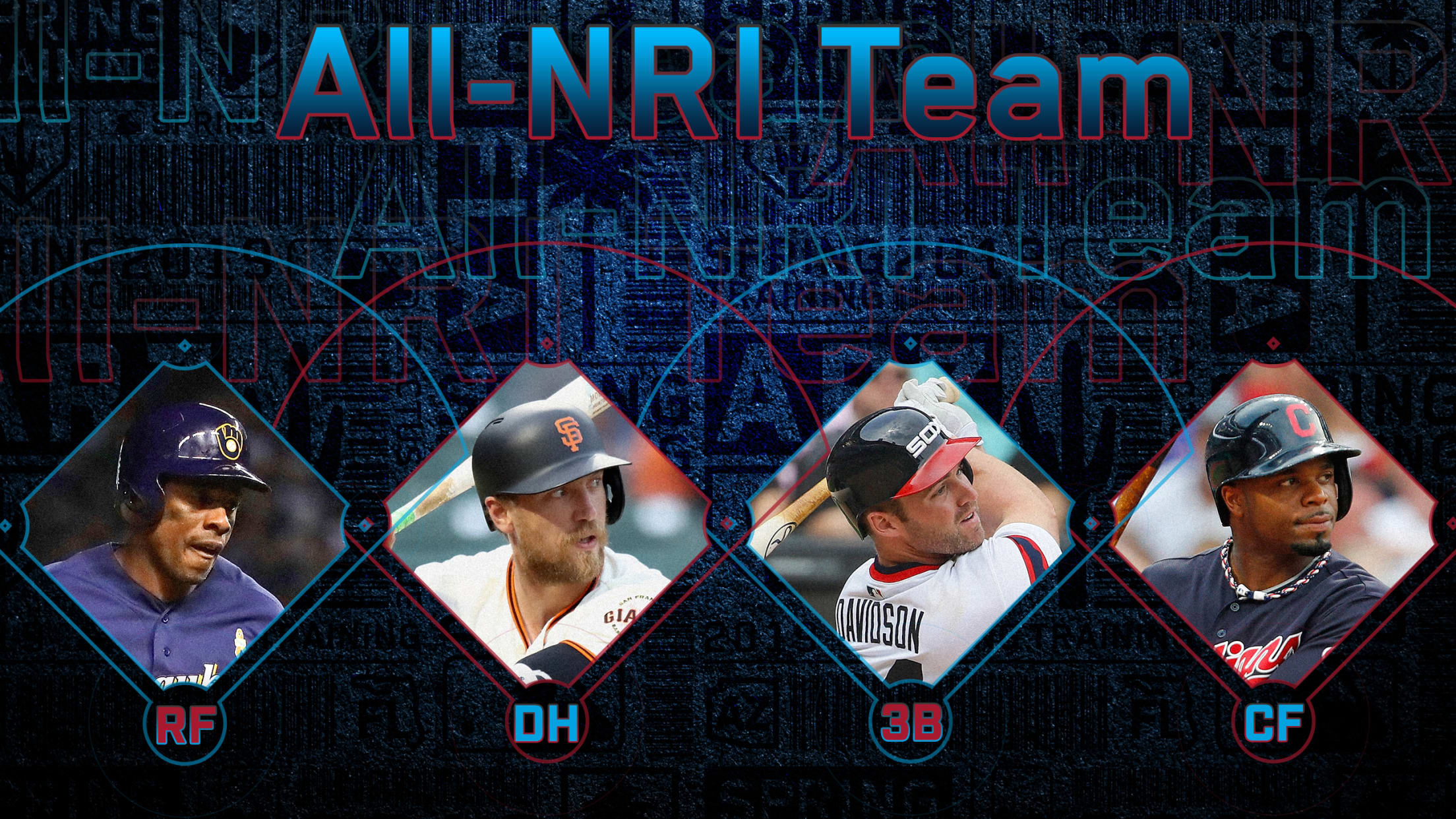 Don't let the lingering Bryce Harper and Manny Machado free agencies distract you from the reality that early February is still (and hopefully forever will be) "Minor League contract with a Spring Training invite" season.We've seen a slew of these signings in recent days and, with somewhere in the neighborhood
Don't let the lingering Bryce Harper and Manny Machado free agencies distract you from the reality that early February is still (and hopefully forever will be) "Minor League contract with a Spring Training invite" season.
We've seen a slew of these signings in recent days and, with somewhere in the neighborhood of 100 free agents still lingering in the open market, we're bound to see many more in the coming days. This is the means by which free agents who could not secure a guaranteed gig get an opportunity to prove their worth in big league camp.
:: Spring Training coverage presented by Camping World ::
Scanning each team's list of non-roster invitees always leads to a fun game of, "Remember That Guy?!" In that spirit, here's a squad of NRIs who caught our eye, and there are, of course, plenty more where these came from.
(To be clear, the focus here is on veteran players looking to land a job, not top prospects invited to Major League camp.)
C: Francisco Arcia, Cubs
Arcia is a potentially important depth piece behind Willson Contreras and Victor Caratini. Even though the 29-year-old has only played 40 games in the bigs after being called up by the Angels last year, he has the distinction of being the only player in history to catch, pitch and hit a home run in the same game.
Alas, it was a 21-3 loss to the A's, and Arcia's response when told of his historic feat was perfect: "I'm pretty happy ... I guess."
1B: Mark Reynolds, Rockies
Reynolds, 35, is the prototypical bat-first player with limited defensive value who has had a tough time in modern free agency.
There was a time in the not-too-distant past when a season akin to his 2017 output in Colorado (30 homers, 22 doubles, 97 RBIs) would have been richly rewarded. Instead, Reynolds went unsigned all offseason before finally signing a Minor League deal with the Nats in April. He went on to post a solid .803 OPS with 13 homers in 86 games with Washington, including a five-hit, two-homer, 10-RBI night in July. Now, he's back to potentially take aim at Coors Field as a right-handed bat off the bench.
2B: Gift Ngoepe, Phillies
Ngoepe's debut was one of the feel-good stories of the 2017 season. Born in South Africa, Ngoepe literally grew up in a baseball clubhouse, where he lived with his mother, a clubhouse attendant for the Randburg Mets in Johannesburg. The Pirates signed him out of the MLB academy in Tirrenia, Italy, in 2008, and called him up to the bigs in April 2017, making him MLB's first African-born player.
Though Ngoepe singled off Jon Lester for his first hit, the hits proved harder to come by from there (he's 13-for-72 in his career). He was traded to Toronto prior to last season and played only briefly for the Blue Jays. Now he's a depth option for the Phils.
SS: Kelby Tomlinson, D-backs
Because of his pinch-hit prowess and ability to steal a bag, Tomlinson was beloved by Giants manager Bruce Bochy, who, whenever asked about the infielder by a reporter, would shout "Tommy Ball!"
Alas, Tommy Ball had a rough 2018, first dealing with tragedy in his family with the death of his grandfather and brother-in-law within days of each other and then with constant shuffling back and forth from Triple-A (he was with the big league club in San Francisco in six different stints). The D-backs scooped up Tommy Ball after the Giants cut him loose at season's end, and he could prove a versatile option for Arizona.
3B: Matt Davidson, Rangers
The fact that we didn't know whether to list Davidson as a third baseman or a reliever is reason enough to put him on the list.
Davidson grew up pitching but was drafted as an infielder. In addition to hitting 20 homers in 123 games with the White Sox last season, he also made three scoreless appearances as a pitcher in mop-up duty. The Rangers are giving him a legitimate shot as a two-way player to see if his breaking ball can flourish with increased opportunity, which makes him one of the most interesting players in any MLB camp.
"We are going to take it slow with him," Rangers president of baseball operations Jon Daniels told reporters. "You've got to be responsible. He is not going to be on a traditional pitcher's program and a heavy workload. He'll focus primarily on being a position player and as we get comfortable that we have conservatively built him up, you could see him get some innings off the mound."
LF: Bubba Starling, Royals
Starling is actually a center fielder. And he's never played in the bigs. But we have a soft spot for the fifth overall pick from the 2011 MLB Draft. You can understand Royals fans' frustration over a player who was selected in front of the likes of Francisco Lindor, Javier Báez and Anthony Rendon. But at the time, the acquisition of the Kansas kid who turned down the chance to be the quarterback of the Nebraska Cornhuskers to sign with his hometown baseball team was celebrated.
Starling has not been able to live up to the hype, and he was non-tendered at the end of 2018. But the Royals believe enough in the work ethic to bring him back on a Minor League deal, and, at 26, he's young enough to keep the big league dream alive.
CF: Rajai Davis, Mets
In addition to hitting one of the most incredible home runs in World Series history, Davis has also managed to steal 93 bags in three seasons since turning 35. The only other players this century with that many steals from age 35 onward are Omar Vizquel (131 in 11 seasons), Kenny Lofton (143 in six seasons) and Ichiro Suzuki (194 in 10 seasons). According to Statcast™, Davis' average sprint speed of 29.3 feet per second last season was among the best in the league, so the wheels are definitely still there.
With uncertainty in center field in Queens, Davis could steal a job this spring.
RF: Curtis Granderson, Marlins
The Grandy Man is reunited with former Yankees teammate Derek Jeter and, with so much uncertainty in the Miami outfield, has a good chance of crossing the 2,000 games played threshold this season. Albert Pujols, Miguel Cabrera, Robinson Canó, Nick Markakis and the soon-to-be-officially-retired Ichiro are the only active players with that many games under their belt.
Granderson managed to provide above-average offensive production in a limited role with the Blue Jays and Brewers last season.
DH: Hunter Pence, Rangers
Though we feel guilty limiting Pence to a bat-only role here, with the Rangers he'll have another opportunity to demonstrate his, um, unique approach to outfield defensive play. He's also made some changes to that lumberjack swing of his.
You've got to respect a soon-to-be-36-year-old with two World Series championship rings and more than $125 million in career earnings who goes down to the Dominican Winter League to test those changes and prove himself all over again. And because Pence went to high school and college in Arlington, his signing with the Rangers comes with an added feel-good factor.
Starting pitcher: J.D. Martin, Dodgers
As a frame of reference, Martin was drafted in the same round as Joe Mauer and David Wright, whose great careers recently came to an end. Martin is hoping his is just beginning.
The 35th overall pick from that 2001 MLB Draft, Martin pitched briefly in the bigs for the Nationals in 2009 and '10, but his career as a traditional pitcher soon flamed out. He reinvented himself as a knuckleballer three years ago. Martin had a 4.49 ERA in 124 1/3 innings at Double-A Montgomery in the Rays' system last year, and now the Dodgers, for whom famous knuckleballer Charlie Hough serves as an adviser, are reportedly bringing him into the fold.
(Note: As of this writing, it was not clear whether Martin received an invite to big league camp as part of his deal, but, even if he didn't, 36-year-old knuckleballers can join our team any time
Reliever: Danny Farquhar, Yankees
No spot unearths more diamonds in the rough via the Minor League invitee route than the bullpen, but no non-roster reliever will attract more interest this spring than Farquhar after everything he went through in 2018.
Ten months ago, Farquhar collapsed after returning to the dugout during an outing for the White Sox and was rushed to the hospital, where he spent nearly three weeks in intensive care. He had suffered a ruptured brain aneurysm, a condition with a 40 percent fatality rate and a 70 percent chance of permanent neurological damage. Thankfully, Farquhar is alive and well, and, while the Yankees' bullpen is obviously a tough nut to crack right now, he's pitched well enough in relief in the past to lead you to believe he could be back to the Major League mound before long.