Acuña repeat in the cards? Topps voting is open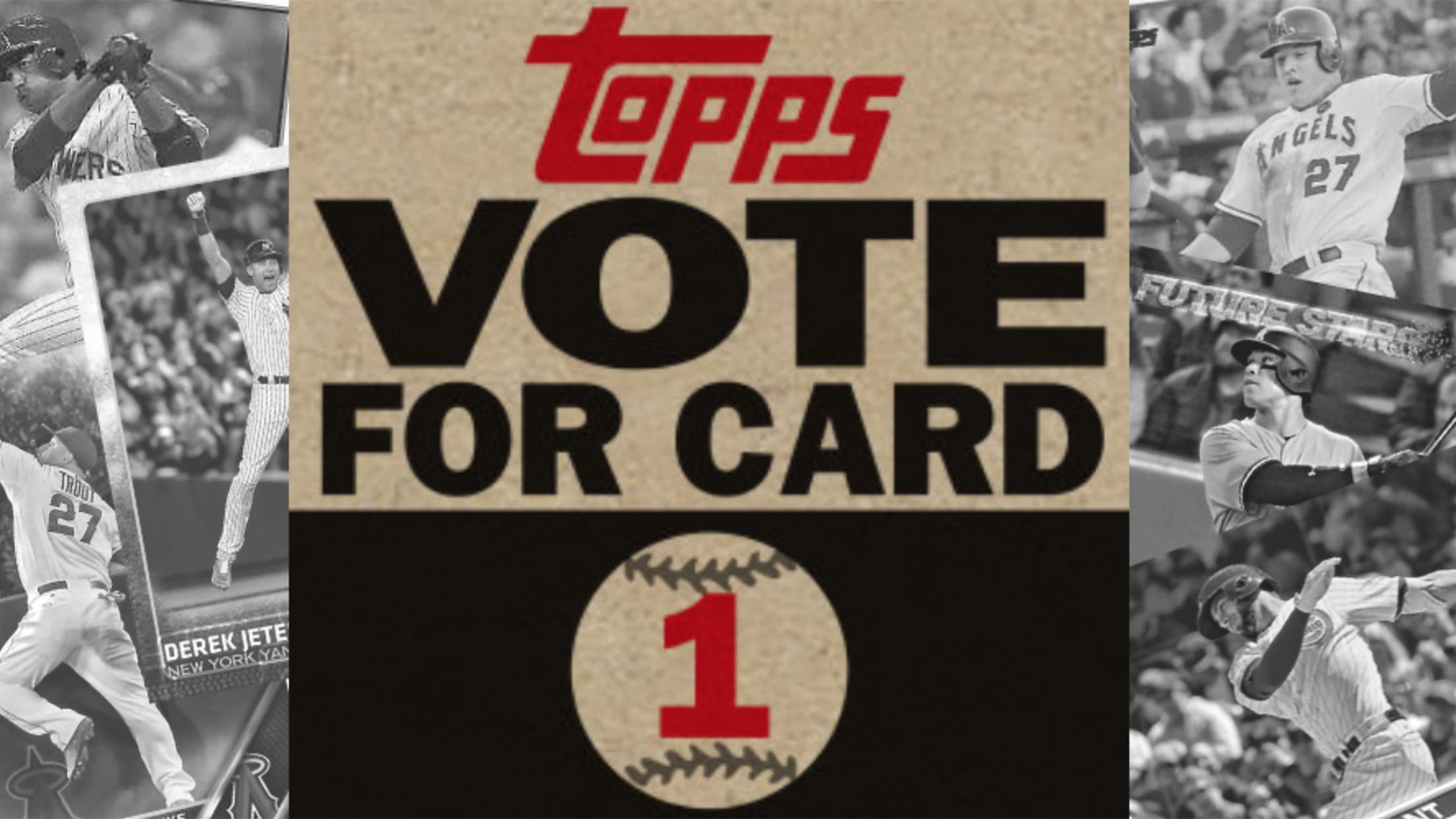 Getting top billing in Topps' annual MLB card set is an honor that has been shared by some of baseball's all-time greats dating back to the 1950s, and for the fifth consecutive year, you'll have a chance to decide which contemporary superstar earns that spot. Voting is open to decide
Getting top billing in Topps' annual MLB card set is an honor that has been shared by some of baseball's all-time greats dating back to the 1950s, and for the fifth consecutive year, you'll have a chance to decide which contemporary superstar earns that spot.
Voting is open to decide who should be featured as card No. 1 in Topps' 2020 MLB set, and the field is packed with elite talent.
• VOTE NOW
Candidates include the Braves' Ronald Acuña Jr., the Red Sox's Rafael Devers, the Cubs' Javier Báez, the Indians' Francisco Lindor, the Rockies' Nolan Arenado, the Astros' Justin Verlander, the Angels' Mike Trout, the Dodgers' Cody Bellinger and Clayton Kershaw, the Brewers' Christian Yelich, the Mets' Pete Alonso and Jacob deGrom, the Yankees' Aaron Judge and Gleyber Torres, the Padres' Fernando Tatis Jr., the Phillies' Bryce Harper, the Blue Jays' Vladimir Guerrero Jr. and the Nationals' Max Scherzer and Juan Soto.
Think someone else deserves the No. 1 designation? There's also a write-in option. Voting will remain open until Sept. 30 at 11:59 p.m. ET.
Trout could become the first player to appear as the top card in a set more than twice since Alex Rodriguez, while Acuña, Judge and Harper could join Trout among active players in the two-timers club. Acuña is vying for a repeat as card No. 1, and he'd be the first to achieve that feat since the Brewers' Ryan Braun in 2012-13. Rodriguez and Hank Aaron hold the record with five appearances each as the first card.