Hunter, Hawkins join Twins' broadcast crew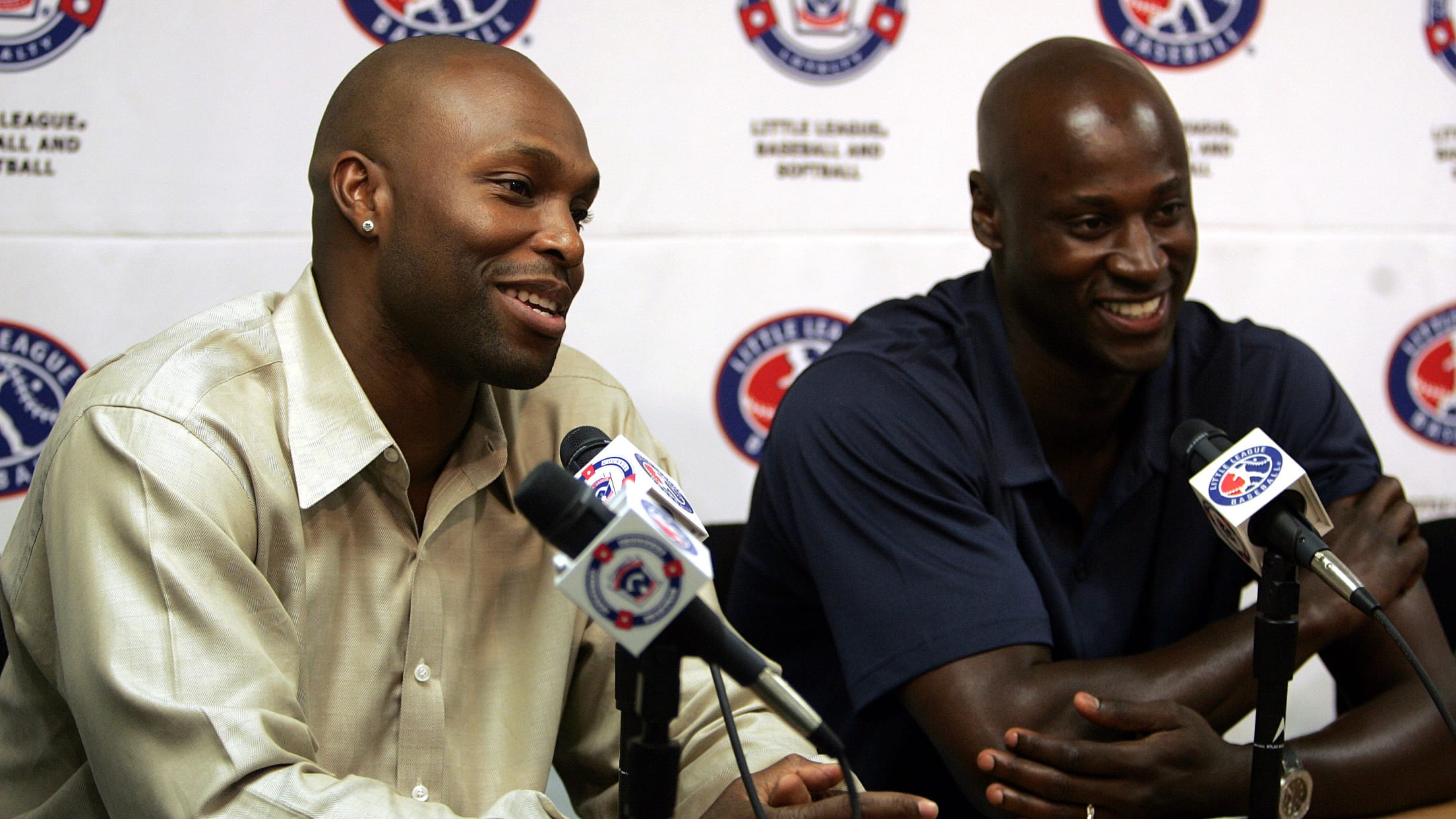 Torii Hunter (left) and LaTroy Hawkins are special assistants to the Twins' baseball operations department. (CAROLYN KASTER/AP)
MINNEAPOLIS -- In addition to their duties as special assistants to the baseball operations department, former Twins stars Torii Hunter and LaTroy Hawkins will also serve as part-time analysts for Fox Sports North's broadcasts of Twins games in 2017.Hall of Famer Bert Blyleven will remain the club's primary analyst alongside
MINNEAPOLIS -- In addition to their duties as special assistants to the baseball operations department, former Twins stars Torii Hunter and LaTroy Hawkins will also serve as part-time analysts for Fox Sports North's broadcasts of Twins games in 2017.
Hall of Famer Bert Blyleven will remain the club's primary analyst alongside play-by-play broadcaster Dick Bremer, but Hunter and Hawkins will rotate into the analyst role along with fellow former Twins Jack Morris and Roy Smalley. It's the first venture into television broadcasting for Hunter and Hawkins, who both retired after the 2015 season.
"We're looking forward to incorporating this dynamic team of baseball analysts into our broadcast booth this season," FS North executive producer Tony Tortorici said in a statement. "This lineup is the perfect combination of expertise, energy and enthusiasm that truly represents what Twins baseball is all about."
Hunter had hinted in the past that he'd like to try his hand at broadcasting after retiring, and figures to be a great fit with his affable personality and knowledge of the game. Hawkins, who pitched for 21 seasons in the Majors, also brings a unique perspective and did some radio analyst work last year.
Fox Sports North will also broadcast 11 Spring Training games, including 10 home games at Hammond Stadium. The first broadcast will be March 4 in a Spring Training game against the Blue Jays at Hammond Stadium.
The other televised games are March 6 vs. St. Louis; March 8 vs. Team USA; March 11 vs. Boston; March 12 vs. Baltimore; March 13 vs. Tampa Bay; March 15 vs. St. Louis; March 16 at St. Louis; March 24 vs. Baltimore; March 26 vs. Boston; and March 28 vs. Tampa Bay.
Broadcasters for Spring Training will feature Bremer and Blyleven as well as simulcasts with radio broadcasters Cory Provus and Dan Gladden.