Toronto crowns 8 champions in Pitch, Hit & Run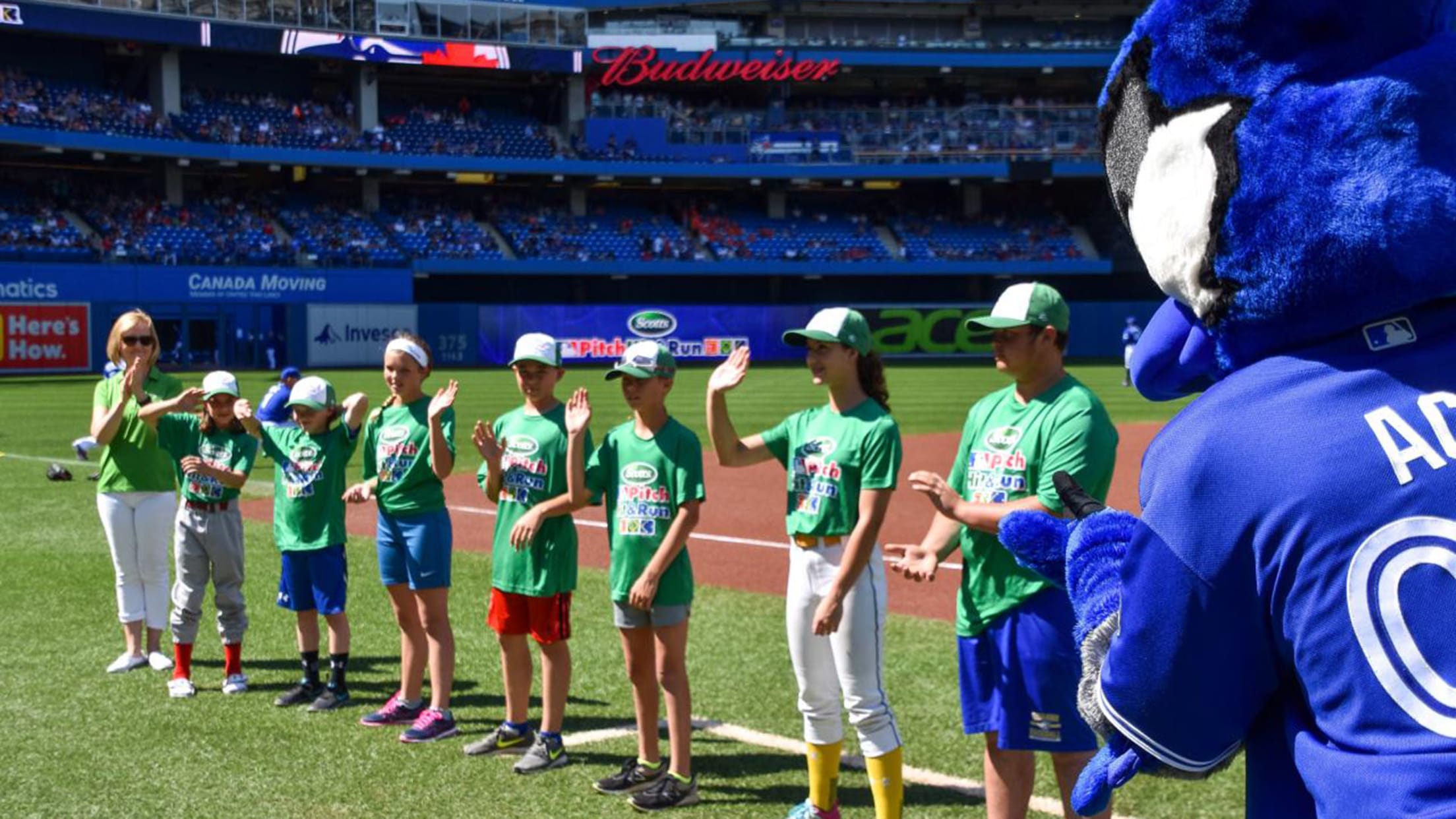 TORONTO -- The future was on full display Saturday morning at Rogers Centre as 24 youth baseball and softball players, ages 7 to 14, participated in the Scott's Pitch, Hit & Run competition.Toronto crowned eight champions who will hope to advance to the national finals during the upcoming Major League
TORONTO -- The future was on full display Saturday morning at Rogers Centre as 24 youth baseball and softball players, ages 7 to 14, participated in the Scott's Pitch, Hit & Run competition.
Toronto crowned eight champions who will hope to advance to the national finals during the upcoming Major League Baseball All-Star Week in Washington, D.C. This spring, more than 650,000 children participated in MLB's pitch, hit and run event.
The Blue Jays' event saw the top 12 baseball and softball qualifiers from Ontario competing for the top honor and the ability to represent Canada at next month's event. All eight winners were recognized prior to the start of Saturday afternoon's game against the Nationals.
In the 7-8 group, the region of Belle River, Ontario, cleaned up with Sienna Beaulieu taking the softball crown while Liam Firzmaurice picked up the top spot in the baseball category. For the 9-10 group, Lena Sorensen (Thorndale) and Gavin Campbell (Belle River) came out on top.
For the 11-12 group, Kyle Dalrymple (Exeter) won for softball and Eric Picken (London) won for baseball. The final category of the day included the 13-14 age group, which saw Sabrina Folz (Sudbury) win the top spot for softball while Nate Marshall (Oshawa) won for baseball. All eight representatives will now participate in All-Star Week.
Alumni of the Pitch, Hit & Run National Finals include Eric Hosmer of the Padres and Matt Wisler of the Braves. Former Blue Jays infielder Andy Burns, who now plays for the Korean Baseball Organization's Lotte Giants, also participated in 1999.
The top scorers from this competition will be ranked with the winners from the events held at other Major League ballparks. Of the 30 winners in each division, the top three competitors will be chosen to compete during All-Star Weekend in D.C.