Wingenter (shoulder inflammation) put on IL
Righty Maton recalled from Triple-A El Paso in corresponding move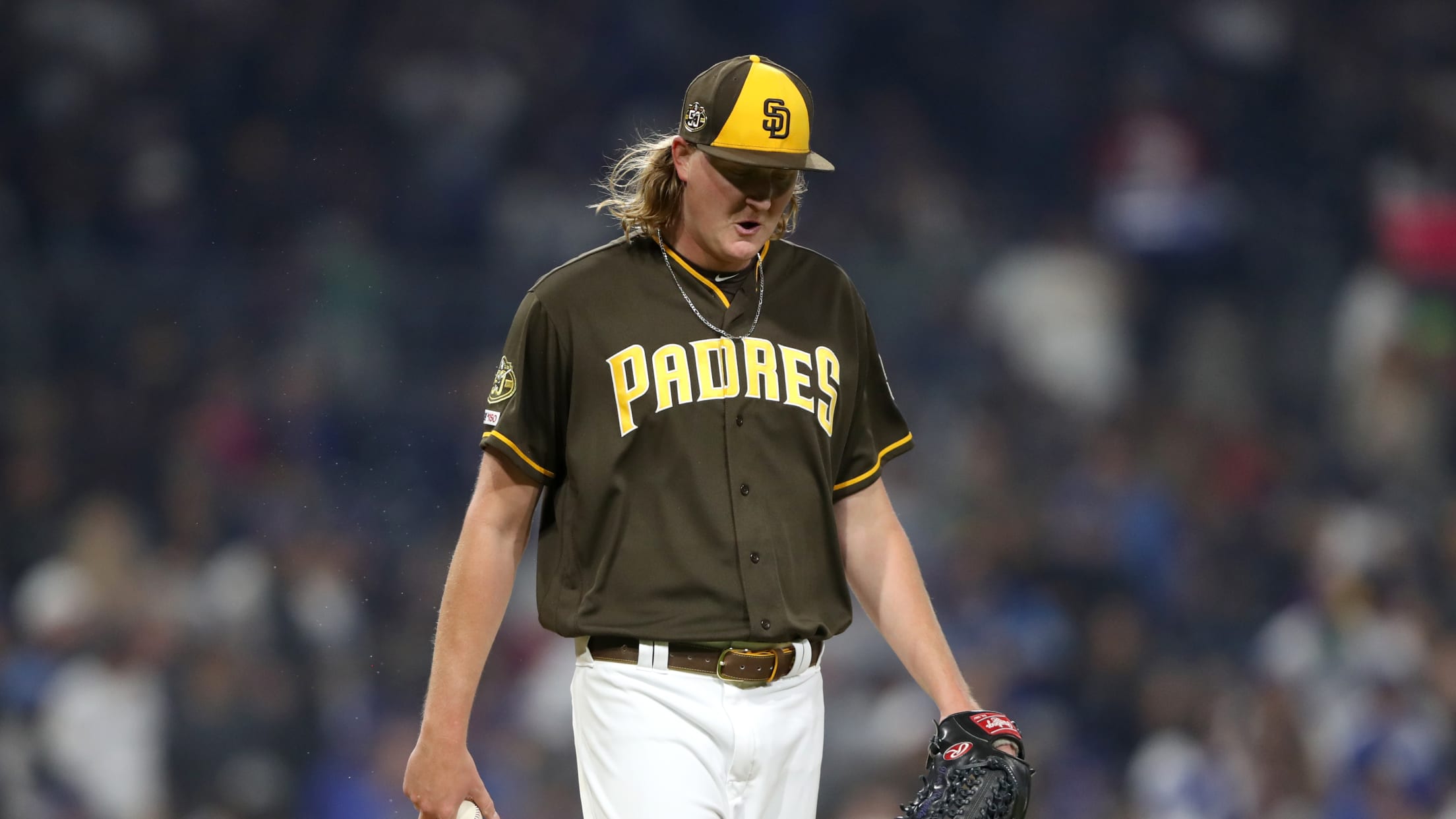 SAN DIEGO -- The Padres' beleaguered bullpen took another hit on Sunday morning. Trey Wingenter, off to a promising start in his rookie season, was placed on the injured list with right shoulder inflammation. Fellow right-hander Phil Maton was recalled from Triple-A El Paso in his place. Wingenter has a
SAN DIEGO -- The Padres' beleaguered bullpen took another hit on Sunday morning. Trey Wingenter, off to a promising start in his rookie season, was placed on the injured list with right shoulder inflammation. Fellow right-hander Phil Maton was recalled from Triple-A El Paso in his place.
Wingenter has a 2.93 ERA with 21 strikeouts in 15 1/3 innings this season, and he has become the Padres' third late-inning weapon, behind stalwarts Craig Stammen and Kirby Yates. Now he joins a growing group of San Diego relievers on the IL, including lefties Jose Castillo and Aaron Loup and righty Miguel Diaz.
"It's just a little bit of tightness from the shoulder," Wingenter said. "It's nothing too serious, probably something that needed few days, and you don't always have a few days to give. So you take 10 days, make the most of the rest, and you come out stronger."
Wingenter added that he began to feel the tightness against the Dodgers on Friday, in which he allowed the tying run, but struck out the side. He's said he's never experienced such tightness before.
With so many injuries, the Padres have struggled to find a bridge to Stammen and Yates at the back of their bullpen this season. They've had to rely heavily on those two veteran right-handers, who have combined for 34 appearances this season entering play Sunday. No relief duo in baseball has more.
The effects of that workload may have begun to show in the Padres' losses to the Dodgers over the past couple days. The team's middle relief has blown leads in both of those games, and Yates has faltered in the ninth both times as well. Yates, however, downplayed the notion that the workload was too heavy.
"It's a couple off nights," he said. "Probably at the wrong time. We bounce back. Everybody's talented, and everybody accepts the workload."
The extent of Wingenter's injury is unclear, and the Padres offered no timetable for his return. The statuses of the other injured relievers are similarly murky.