Tulowitzki reclaiming rhythm with Yankees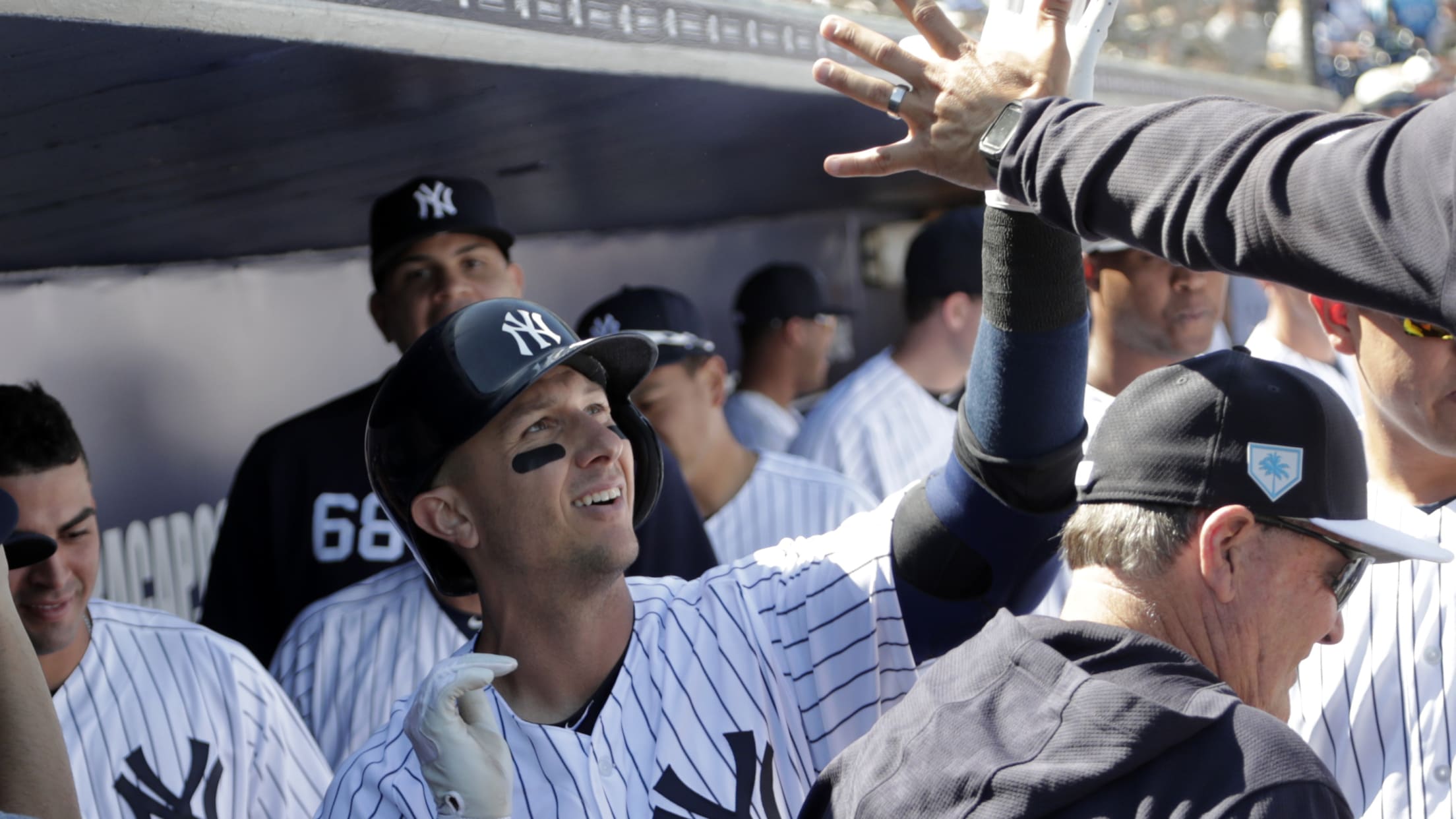 DUNEDIN, Fla. -- Troy Tulowitzki heard the boos from a sweaty, sun-drenched crowd of about 5,500 on Thursday afternoon, ambling toward home plate at Dunedin Stadium. He would once again face the organization that doubted his ability to perform at the level expected of a big league shortstop. As he
DUNEDIN, Fla. -- Troy Tulowitzki heard the boos from a sweaty, sun-drenched crowd of about 5,500 on Thursday afternoon, ambling toward home plate at Dunedin Stadium. He would once again face the organization that doubted his ability to perform at the level expected of a big league shortstop.
As he continues to reclaim his rhythm on the field as a member of the Yankees, Tulowitzki says that he has moved on from his time in Toronto, though he hopes that the sting of that December release provides emotional ammunition when the games count for real.
"I heard a little bit of both [boos and cheers]," Tulowitzki said, during the Yankees' 1-1 Grapefruit League tie with the Blue Jays. "You know fans; they come to a game, they like to have fun. I like to be out there. You hear it, but I don't pay attention to it. Like I keep saying this whole spring, it's just fun to be out there playing baseball."
Envisioned as the Yankees' Opening Day shortstop, Tulowitzki enjoyed what he called "a good day" as he prepares to fill the vacancy created by Didi Gregorius' right elbow injury.
After striking out against Matt Shoemaker in the first inning, Tulowitzki laced a sharp single to left field in the fourth, then flipped his bat after working a sixth-inning walk. Tulowitzki is 5-for-22 (.227) this spring, with two walks and 10 strikeouts, numbers dented by a recent 12 at-bat hitless skid.
Troy Tulowitzki heard boos from Blue Jays fans as he played his former team today here in Dunedin. Here's how he reacted: pic.twitter.com/nFtN2hC0JA

— Bryan Hoch (@BryanHoch) March 14, 2019
"Every day is important for me," Tulowitzki said. "So [it was good] to go out there, get on base, see some more pitches and make some plays, things like that. Every time I go out there, I'm trying to get my work in."
In the field, Tulowitzki looked fine while bouncing for six innings on his surgically repaired heels, fielding a pair of grounders without incident. Manager Aaron Boone said he senses that the 34-year-old arrived in camp believing he had "a lot to prove."
"One thing we noticed right away is there's a confidence in how he's feeling," Boone said. "In getting to know him and talking to him this winter, he hasn't been healthy the last couple of years. I think he knows he's healthy and now for such a great player, I think he's kind of hungry and eager to go prove that he can do this."
After missing the last year-and-a-half due to injuries, Tulowitzki opened his year by celebrating what he said was probably the biggest Spring Training homer of his career, hooking a solo shot off Toronto ace Marcus Stroman around the right-field foul pole at George M. Steinbrenner Field.
"We've liked the work ethic, and the relationship and impact he's had with our other infielders," Boone said. "It almost feels like competition when they're out there on the back fields doing their stuff. He's brought that edge to the way they practice now."
His time in Toronto may not have ended as imagined, but Tulowitzki did contribute some memorable moments for the franchise, including a pair of three-run homers in the 2015 postseason, and a three-run triple in the 2016 American League Division Series.
"It was cool," Tulowitzki said. "I have friends on the team, people in the organization that helped me a lot, people that stuck by my side through good times and bad times. It was nice to see those people and be back here, it brought back some memories. We were good, man. We had some good teams here, made some deep runs. I'll remember all of those playoff games and my teammates."