Tulo to undergo surgery to remove bone spurs
Toronto's All-Star shortstop to miss at least two months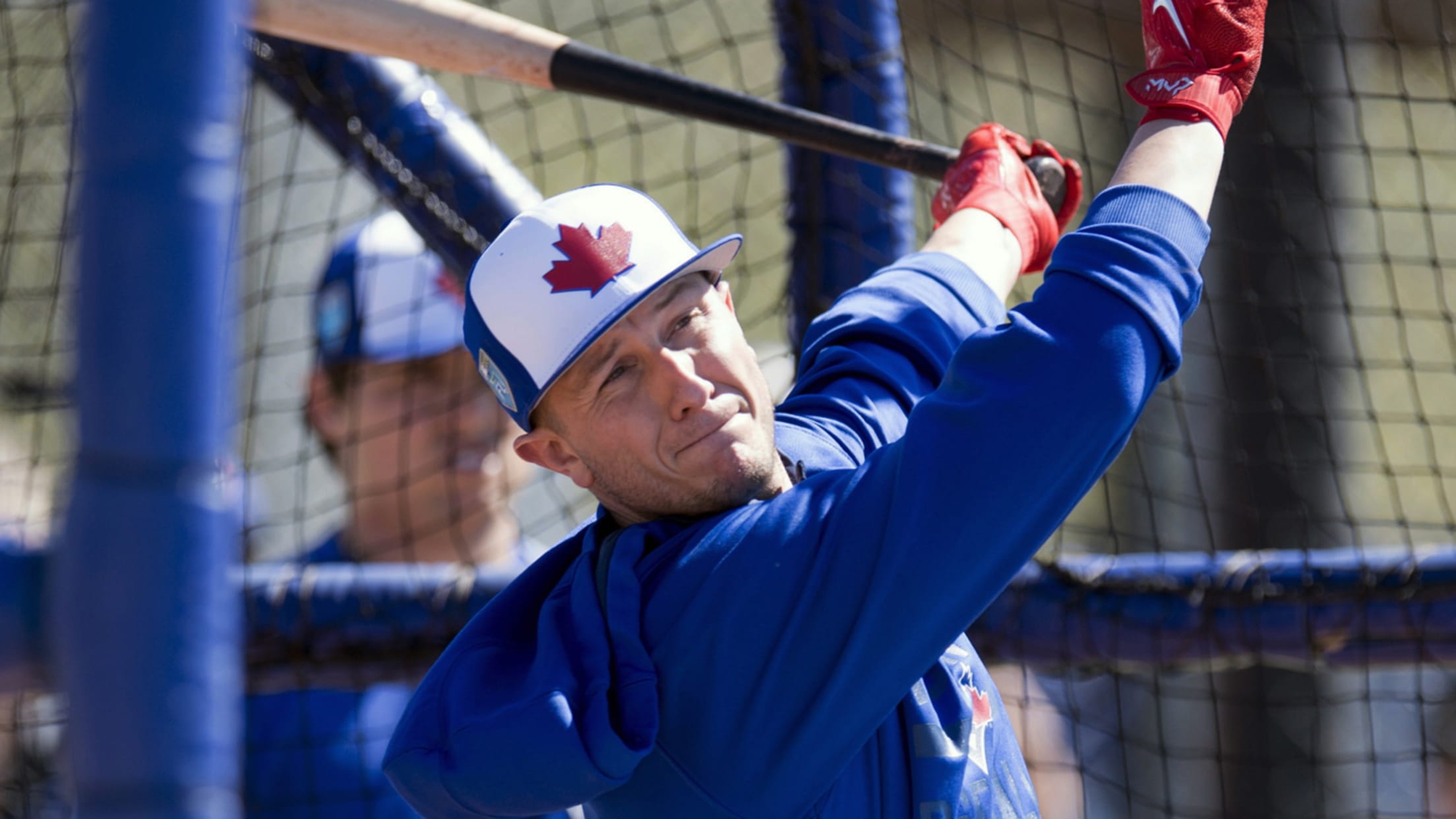 TORONTO -- Troy Tulowitzki won't be making his return to the field any time soon, as the Blue Jays announced on Friday afternoon that the veteran shortstop is scheduled to have surgery on Monday to remove bone spurs from both of his feet.Toronto will be without Tulowitzki for at least
TORONTO -- Troy Tulowitzki won't be making his return to the field any time soon, as the Blue Jays announced on Friday afternoon that the veteran shortstop is scheduled to have surgery on Monday to remove bone spurs from both of his feet.
Toronto will be without Tulowitzki for at least the next two months, but the club is holding out hope that he will be able to return at some point in early June.
The former All-Star spent most of his offseason rehabbing from a severe ankle injury. In the days leading up to Spring Training, he began experiencing pain in his right heel, and bone spurs were found following a closer examination. Later in the spring, a similar issue was discovered in his left foot.
"Obviously, it has been a frustrating offseason," general manager Ross Atkins said of Tulowitzki. "This was his decision. He's driving it. He has been driving the whole process. We had five ankle/foot specialists talk to him. Three different physical meetings with specialists. At this point, without conservative treatment working, this is the next step."
When Tulowitzki arrived in Florida at the start of Spring Training, he spoke openly about his goal of being ready by Opening Day. A couple of weeks later, that changed to the end of April, and by the time camp wrapped up, he was an obvious candidate for the 60-day disabled list. Throughout the process, Tulowitzki appeared to be in a lot of discomfort and was frequently seen limping through the clubhouse after receiving treatment.
The fact that Tulowitzki's return has been pushed back three times before the regular season is even a week old shows that the Blue Jays cannot say for sure what's going to happen. The hope is for Tulowitzki to return in June, but for the immediate future, the club has no choice but to move forward with Aledmys Diaz as the starting shortstop and Mpho' Ngoepe offering a glove-first option off the bench.
The Blue Jays will have to figure out before long how much Tulowitzki has left in his 33-year-old body. He has not appeared in more than 131 games since 2011. Last season he was limited to 66 games, and he's headed for a similarly low number again this year. A pair of major foot injuries also won't do him any favors in the field, where his range has diminished; he previously ruled out changing positions.
"It's hard to say exactly what the contribution is from a production standpoint," Atkins said. "[We're] hopeful that it can be even better than what he performed in 2017."
Donaldson moves to DH
Josh Donaldson will be the everyday designated hitter until he is completely over his dead arm phase. Donaldson made several weak throws to first base during Toronto's Opening Day loss to the Yankees, and after the game, manager John Gibbons admitted there is an issue.
• Donaldson dealing with dead arm, not injury
Atkins said that the club has ruled out structural damage. Instead it's a matter of weakness, or fatigue, that has taken the power from Donaldson's throws. The Blue Jays expect the velocity return, but Donaldson has been dealing with this issue since early March and has yet to completely overcome it.
"This is a situation that we're working with JD on," Atkins said. "Players go through dead arms, and we'll get more information each day. He threw today and felt better. Looked better, subjectively. We'll take it day by day. ... It's not a medical issue. This is an issue that, again, he doesn't feel the best that he possibly can mechanically, and he's working through that."
Draft numbers set
For this year's MLB Draft, the Blue Jays will have a bonus pool of $7,982,100, the 12th highest in the Majors. The allotment is used for picks in Rounds 1 through 10, as well as for any bonus money above $125,000 for players who are selected after that.
A team that outspends its pool by 0-5 percent pays a 75 percent tax on the overage. At higher thresholds, clubs lose future picks: a first-rounder and a 75 percent tax for surpassing their pool by more than 5 and up to 10 percent; a first- and a second-rounder and a 100 percent tax for more than 10 and up to 15 percent; and two first-rounders and a 100 percent tax for more than 15 percent.
The Blue Jays also have $4,983,500 to work with during the upcoming international signing period, which officially begins on July 2. Clubs that receive a Competitive Balance Pick in Round B of the MLB Draft receive a pool of $6,025,400, while clubs that receive a Competitive Balance Pick in Round A of the MLB Draft receive $5,504,500. All other clubs receive $4,983,500.
Teams are allowed to trade as much of their international pool money as they would like, but can only acquire 75 percent of a team's initial pool amount. In addition, signing bonuses of $10,000 or less do not count toward a club's bonus pool, and foreign professional players who are at least 25 and have played as in a foreign league for at least six seasons are also exempt.