Tulsa slugs its way to Texas League title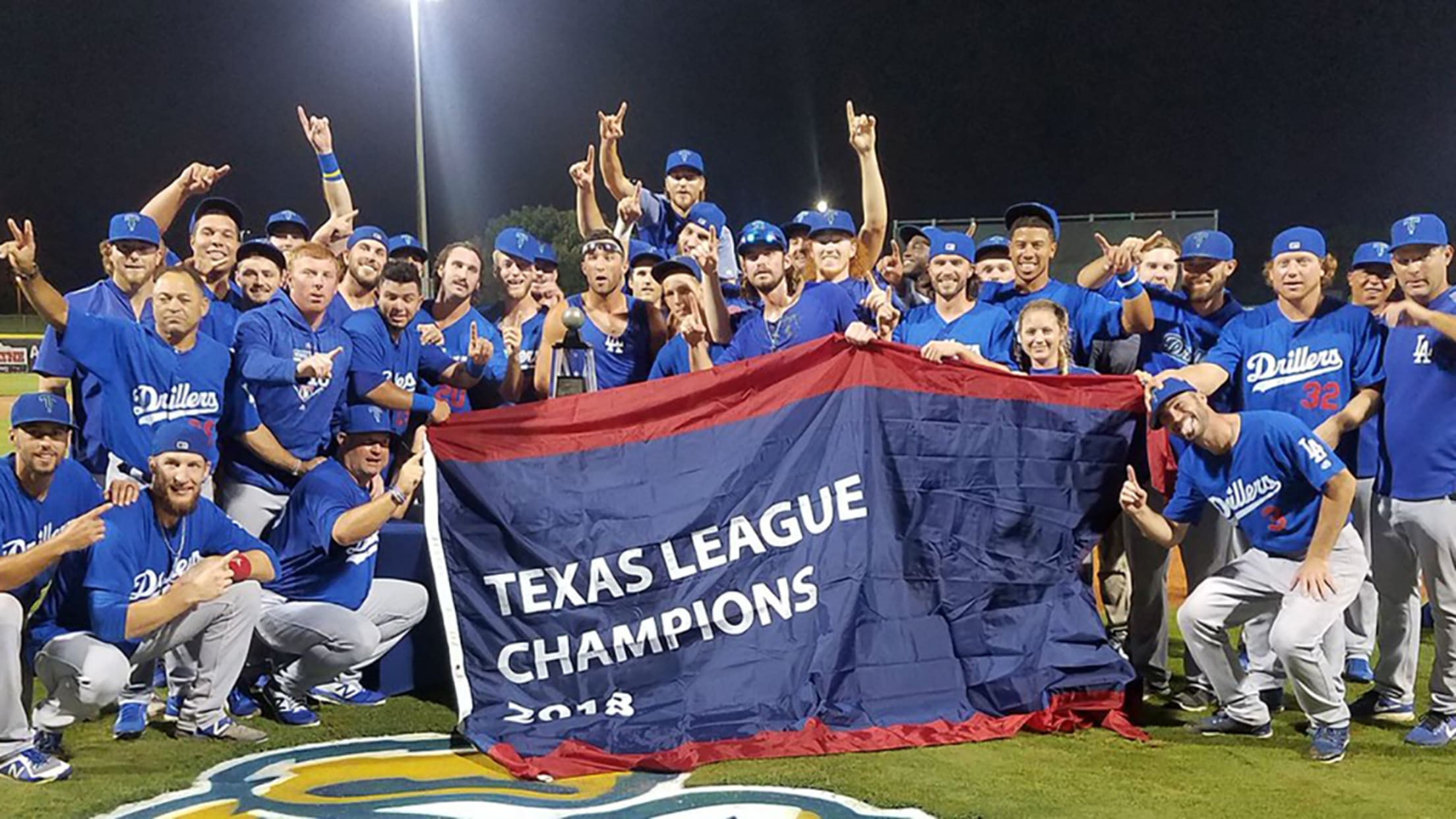 No team in the Double-A Texas League hit more home runs this year than Tulsa. So it was only appropriate that the long ball was at the center of the Drillers' first title-clinching victory in 20 years on Friday.:: Complete prospect coverage ::• Box scoreGavin Lux hit a leadoff home
No team in the Double-A Texas League hit more home runs this year than Tulsa. So it was only appropriate that the long ball was at the center of the Drillers' first title-clinching victory in 20 years on Friday.
:: Complete prospect coverage ::
• Box score
Gavin Lux hit a leadoff home run to set the tone for Tulsa, while DJ Peters and Jacob Scavuzzo padded the Drillers' lead with back-to-back blasts in the seventh as they topped San Antonio, 5-2, to complete a three-game sweep in the championship series. With their first Texas League title since 1998, the Drillers snapped what was the longest championship drought among current Texas League teams.
Lux, the Dodgers' No. 6 prospect, turned around the first pitch he saw from Missions starter Jesse Scholtens and deposited it over the wall in right-center field to give Tulsa an early lead. Back-to-back doubles from Cael Brockmeyer and Mike Ahmed to open the second extended the Drillers' lead, and they pushed across another run in the following frame on an outfield error.
The seventh inning belonged to Peters (Dodgers' No. 8) and Scavuzzo, as they each showcased their massive power by hitting clutch, back-to-back homers with two outs. During the regular season, the duo ranked first and second in the Texas League with 29 and 24 home runs, respectively. Meanwhile, as a team, the Drillers collectively slugged 184 homers -- 35 more than the runner-up Springfield Cardinals.
Dustin May (Dodgers' No. 4, No. 78 overall) allowed two earned runs on seven hits in five innings to earn the win. Making just his eighth career Double-A start, the recently-turned 21-year-old right-hander recorded three strikeouts and five ground-ball outs while throwing 55 of 83 pitches for strikes.
Lux paced all hitters in the Texas League playoffs with a .424 average after hitting safely in all eight games for Tulsa. The 20-year-old shortstop hit two home runs along the way, as did Peters and Scavuzzo, and together they totaled 13 RBIs and 19 runs scored.
Keibert Ruiz (Dodgers' No. 2, No. 37 overall) also had an impressive postseason, highlighted by a walk-off single in the series opener and a go-ahead knock in Game 2. Over eight games, the 20-year-old catcher hit .333 (12-for-36) with two homers and eight RBIs.