Leaky bullpen, errors spoil Twins' late rally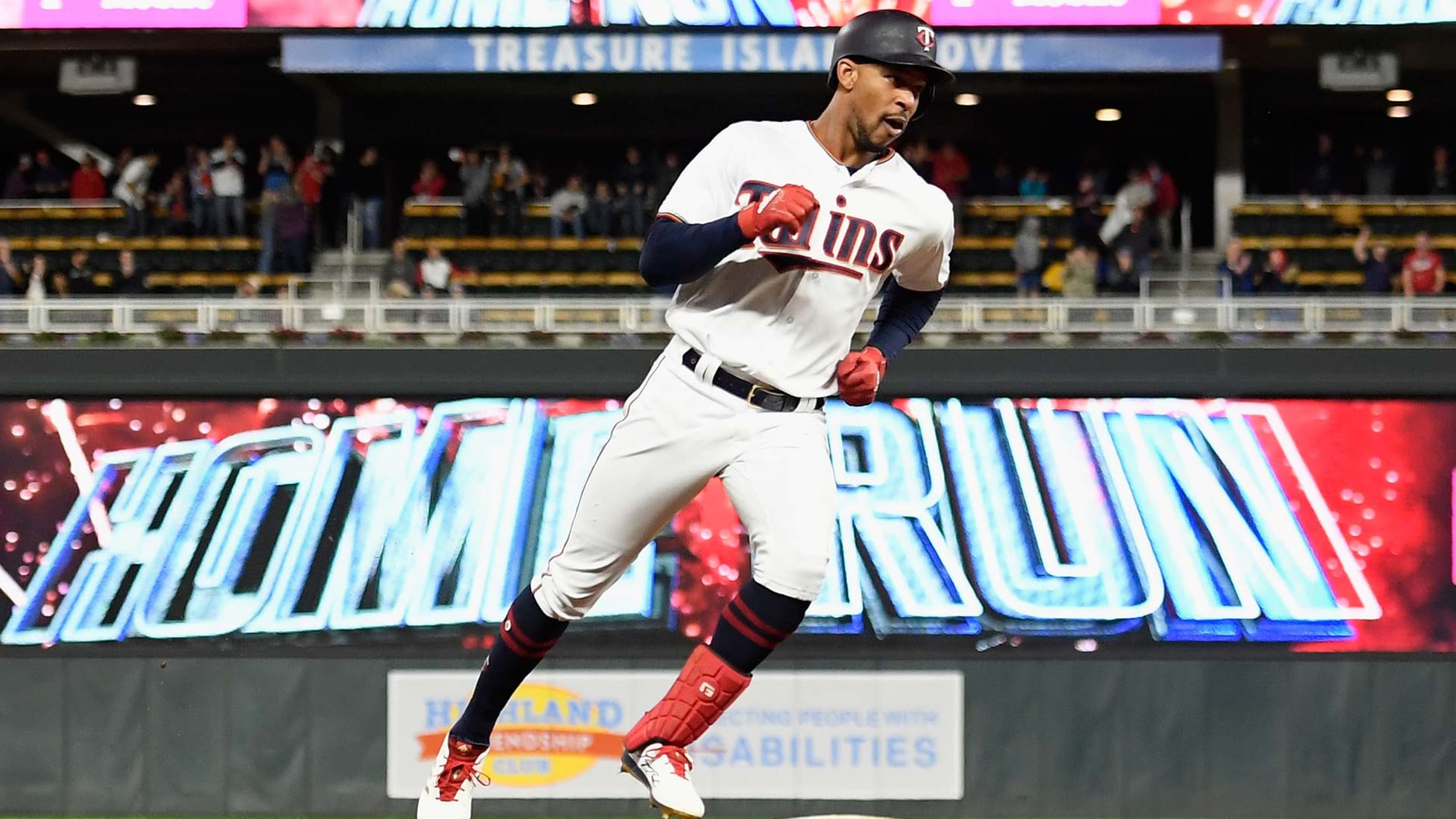 MINNEAPOLIS -- It was "Stranger Things" night at Target Field. It was a fittingly strange and eventful game. It was a night in which crafty former Twins left-hander Tommy Milone held Minnesota scoreless into the seventh. It featured another difficult outing from the Twins' bullpen. It saw a furious six-run
MINNEAPOLIS -- It was "Stranger Things" night at Target Field. It was a fittingly strange and eventful game.
It was a night in which crafty former Twins left-hander Tommy Milone held Minnesota scoreless into the seventh. It featured another difficult outing from the Twins' bullpen. It saw a furious six-run comeback by the explosive Minnesota lineup -- and an immediate erasing of that rally when the normally stout defense committed three 10th-inning errors as part of a five-error game.
All that added up to a 9-6, 10-inning defeat to the Mariners in a back-and-forth affair on Wednesday night.
"I think this loss is magnified because of the way we lost it, not because of who it was or what inning that it happened," catcher Mitch Garver said. "It's unfortunate that we came back and tied it, lost the lead and tied it, and lost the lead again. That's an unfortunate way to lose a ballgame."
Here's a look at the up-and-down progression of events that unfolded in the late innings of Wednesday's game following a pitchers' duel between Milone and José Berríos.
Act 1: The bullpen
After Berrios and Mike Morin held the Mariners to one run in seven frames, Trevor May entered to begin the eighth -- following a game-tying homer from Marwin Gonzalez in the seventh -- and allowed a walk, a single and a sacrifice fly before he was relieved by the struggling Blake Parker.
Parker's challenging June continued as he allowed a soft single to Omar Narvaez and saw a Dee Gordon grounder bounce under the outstretched glove of C.J. Cron for a run-scoring error. That set up what looked to be the back-breaker at the time: a three-run homer by Shed Long that stretched Seattle's lead to 6-1.
The struggles continued a difficult month for Minnesota's relief corps, which has posted a 6.40 ERA (23 earned runs in 32 1/3 innings) in the month of June.
Parker has allowed multiple runs in four of his last six appearances, but manager Rocco Baldelli felt that the right-hander actually executed his pitches well for the most part, and said he was encouraged by what he saw in Parker's performance.
"If we break down his outing tonight, I think he threw the ball very well and it just simply didn't work out," Baldelli said. "If you look at what he did, and essentially all the other pitches that he threw out there, I thought they were exactly what he was trying to do. And if he throws the ball the way he did in general this appearance, he's going to be just fine."
Act 2: The comeback
The Twins have introduced T-shirts, a home run siren and a new scoreboard animation as they have fully embraced the "Bomba Squad" moniker to describe their dangerous offense this season -- and they lived up to the billing on Wednesday night with an explosive comeback late in the game, capped by a game-tying, ninth-inning homer by Byron Buxton.
After Gonzalez's swat in the seventh, the Twins strung together a three-run rally in the eighth on the back of five hits, including a Max Kepler solo homer and RBI singles from Garver and Gonzalez.
The comeback was completed by the bottom of the Twins' lineup in the ninth inning, when Miguel Sanó singled and Buxton brought Target Field to its feet by clubbing an Anthony Bass slider 432 feet into the bullpens in left-center field.
"Our guys just continued to stay with the plan, and we were able to get to them, put some runs on the board, had some good swings, and the energy's good," Baldelli said. "Everything was good. We just didn't get the win tonight. We just had to do a little more, and that's OK. We'll be at it tomorrow."
Act 3: The defense
The high of the ninth inning was immediately followed by one of Minnesota's sloppiest innings of the season in the 10th, which featured three errors that allowed three unearned runs to score as part of Seattle's game-winning rally.
With runners on second and third and one out, Tyler Duffey induced a grounder to first against a drawn-in infield, but Garver was unable to corral Cron's throw to the plate as he attempted a swipe tag on the speedy Gordon, who scored the go-ahead run on the play.
"That's one of those plays where the throw has to be perfect," Garver said. "Tag has to be perfect. Even with a guy like that, he can still beat a good throw. It's unfortunate, but I guess we'll never know."
Two plays later, the mistakes compounded when Sano was charged with two errors on one play when he was unable to cleanly field a grounder by Edwin Encarnacion and errantly threw the ball into the Twins' dugout, allowing two more to score.
"I think games like this sometimes do happen," Baldelli said. "We've been pretty good defensively, overall, this year. I think it's just one of those nights where a few things happen. Funny hops, a few plays breaking the wrong way off the bat."
It was the first time the Twins committed five errors in a game since June 4, 1994, when they had five misplays in a 21-7 victory over the Tigers in Detroit.
"I don't see it as anything to be overly worried about," Baldelli said. "It obviously cost us tonight, but I don't see our guys -- I don't see any sort of trends, or anything like that."
"It's just baseball, man," Garver said. "Stuff happens. It's just weird like that."