Dozier a big fan of Glove Day
Second baseman has used same model for over a decade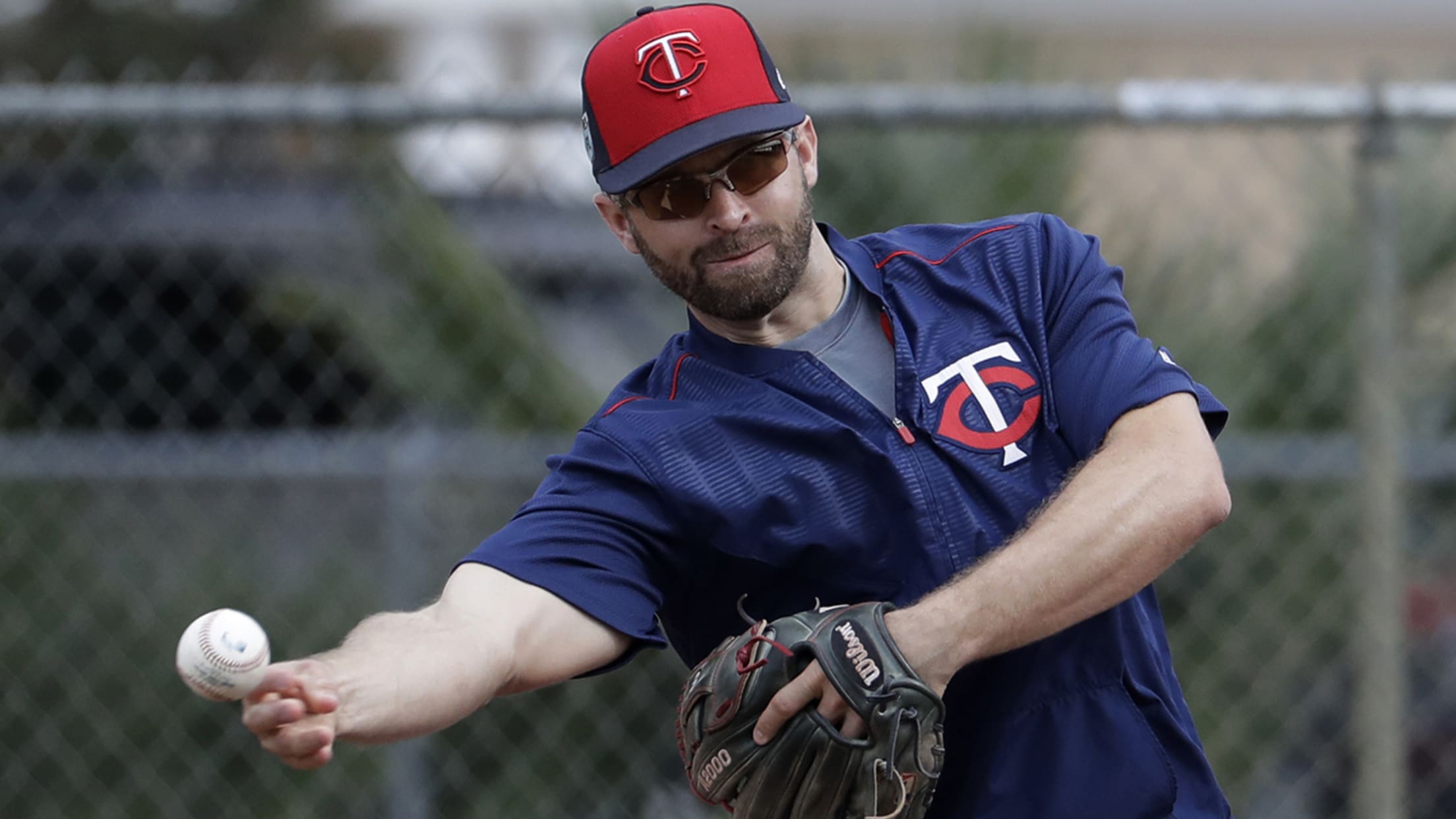 The Twins' Brian Dozier has used the same type of glove since high school and doesn't look to change that any time soon. (David Goldman/AP) (David Goldman/AP)
FORT MYERS, Fla. -- Twins second baseman James Dozier has used the same Wilson A2000 glove model since he was a freshman in high school in Mississippi.Dozier immediately fell in love with the glove, and never saw any reason to change from it, not during his time at the University
FORT MYERS, Fla. -- Twins second baseman James Dozier has used the same Wilson A2000 glove model since he was a freshman in high school in Mississippi.
Dozier immediately fell in love with the glove, and never saw any reason to change from it, not during his time at the University of Southern Mississippi, the Minor Leagues or with the Twins. So, Tuesday was an exciting day for Dozier, as it was Glove Day with representatives from Wilson Sporting Goods at Twins camp to deliver him a pair of new gloves -- one for game use and one for practice.
Dozier changed the color of his glove from last year, going from blue to brown, and changed his inscription, as last year he had his initials and a cross sewn on the glove, while this year features his full name sewn across it.
"From my freshman year of high school, I've never switched gloves," Dozier said. "I know there's new ones or whatever, but high school, college, pros, I never switched. I know exactly how I like it. I love the webbing and the quarter-inch is what I've always used my life."
Dozier's loyalty to Wilson was tested when he was a freshman in college, as Southern Miss players were outfitted with free Rawlings gloves, but Dozier told his coach he was going to stick with his trusty A2000.
"I told him my freshman year that I didn't want to wear a Rawlings glove and wanted to wear my A2000, so they got me an A2000," Dozier said with a smile. "I've had the same one pretty much my whole life."
Dozier is one of several Twins players who use Wilson gloves, including Eddie Rosario, Jason Castro, John Ryan Murphy, Jose Berrios, J.T. Chargois, Randy Rosario and Alex Wimmers.
He also doesn't use any special techniques to get his glove ready for the season, as he prefers to break it in the old-fashioned way.
"I don't use any kind of oil or wrap a big rubber band around it or anything like that," Dozier said. "I just play catch with it and it molds to my hand. By the last week of Spring Training, it should be good to go."