Perkins tosses 3rd 'pen session without issue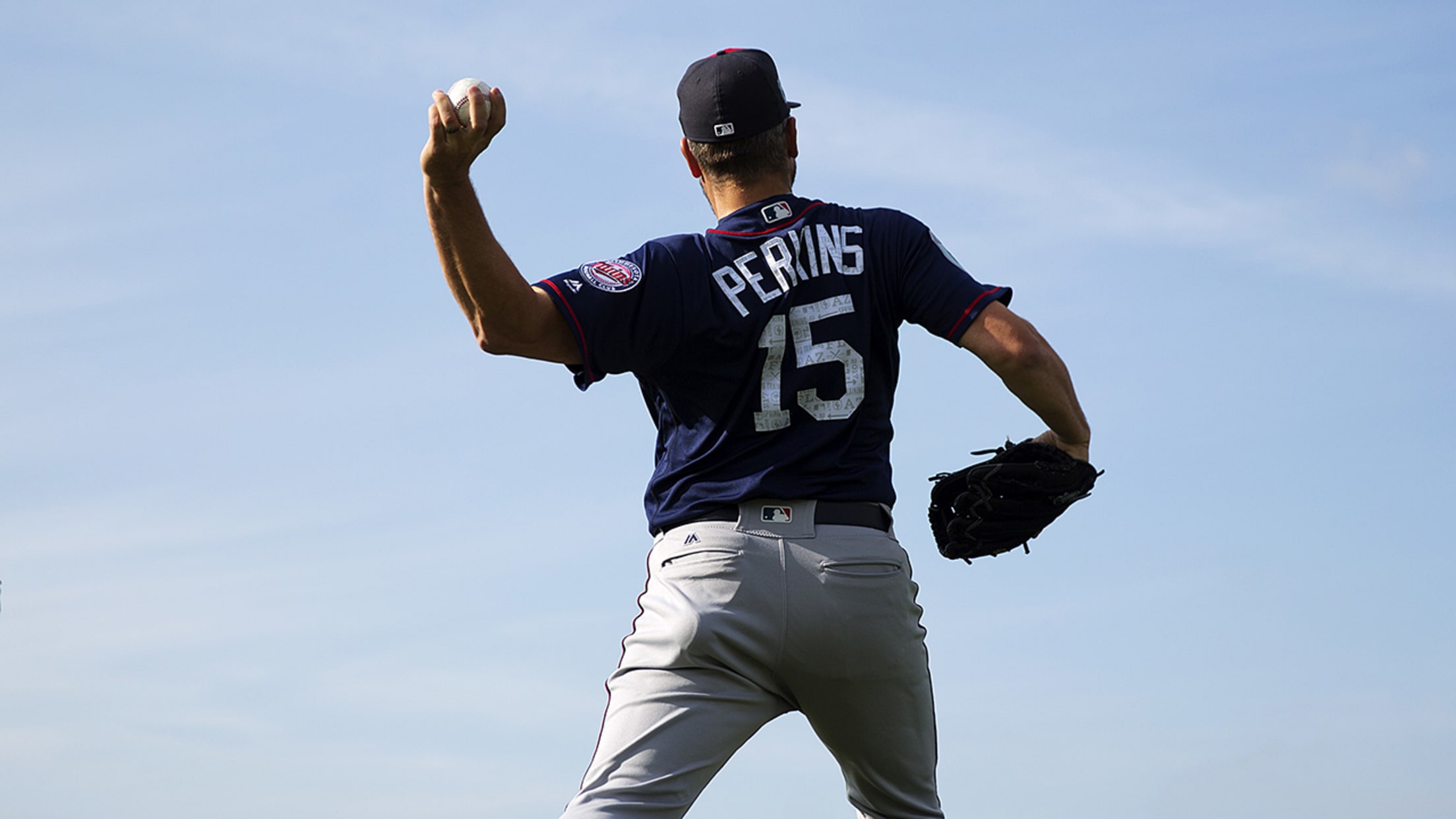 Twins closer Glen Perkins' Wednesday bullpen session was forced inside due to rain. (David Goldman/AP) (David Goldman/AP)
FORT MYERS, Fla. -- Heavy rain forced the Twins to alter their plans for their workout Wednesday morning as the drills were moved into the batting cages.The Twins cancelled live batting practice, but pitchers threw their scheduled bullpen sessions, while hitters took regular batting practice and had meetings with hitting
FORT MYERS, Fla. -- Heavy rain forced the Twins to alter their plans for their workout Wednesday morning as the drills were moved into the batting cages.
The Twins cancelled live batting practice, but pitchers threw their scheduled bullpen sessions, while hitters took regular batting practice and had meetings with hitting coach James Rowson and special instructors Torii Hunter and Michael Cuddyer.
"This was kind of a strange day," Twins manager Paul Molitor said. "Not the worst thing in the world when you can back off, especially with the long spring. So we just tried to get the most we could out of the day."
Closer Glen Perkins, recovering from surgery to repair a torn labrum in his left shoulder, also threw his third bullpen session of the spring without any issues. Perkins has yet to throw any more than 15 pitches -- all fastballs -- in his sessions, but has been ramping up his intensity and is happy with his progress.
"A little more intensity," Perkins said. "That's the goal every time out. Do a little more. Progress every day. My expectation all along was to be healthy and I'm on that track. So far it's meeting my expectations."
Molitor added that the meetings between the position players and coaches were focused on more than just hitting, as they incorporated baserunning and bunting as well. It also gave the position players a day off from throwing, which Molitor said ended up being a good thing, especially with a longer camp this year because of the World Baseball Classic.
"It gives everybody a chance here to monitor the workload a little bit," Molitor said. "It wasn't a bad day as far as timing."