Molitor preaches focus after busy Deadline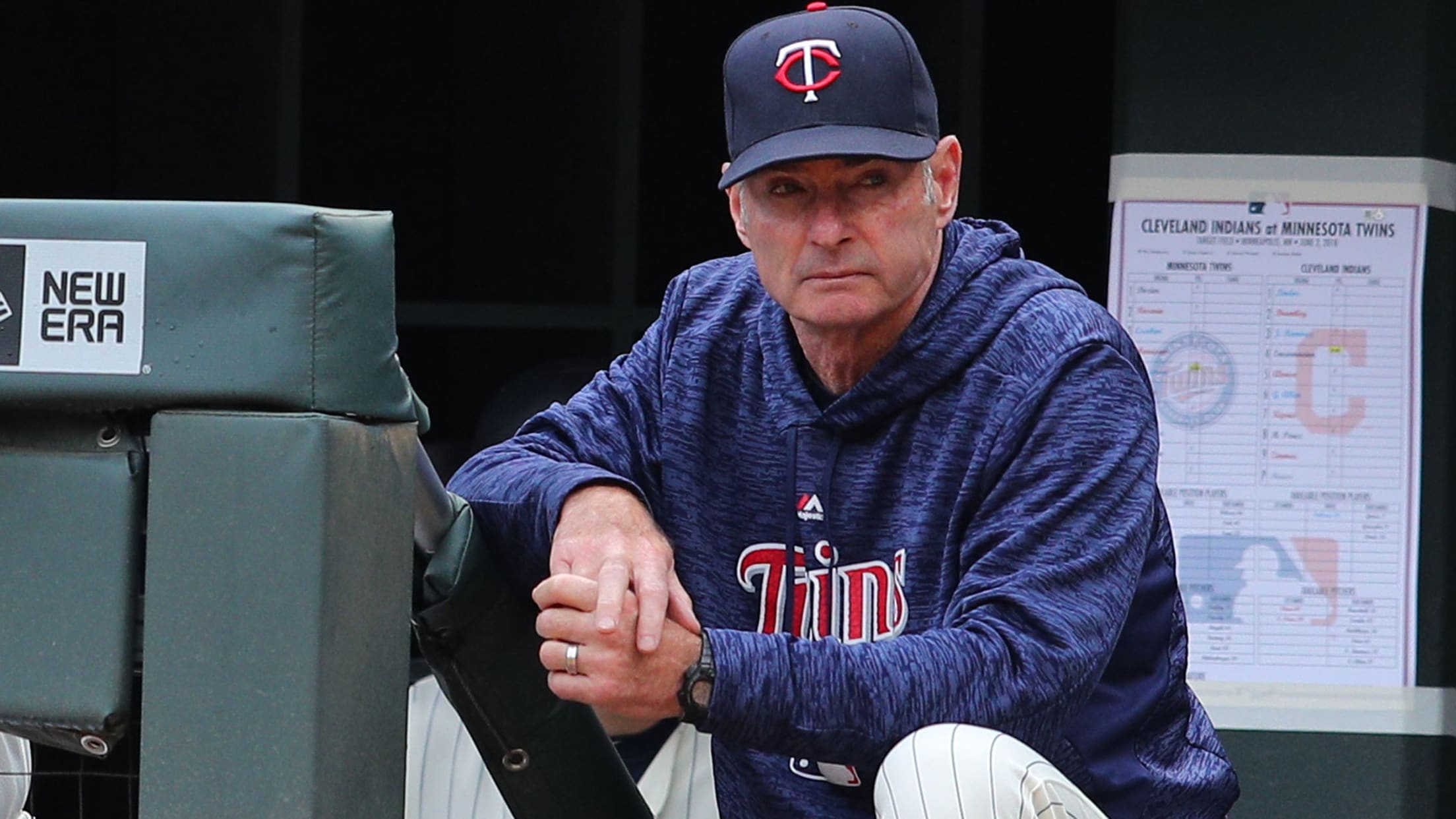 MINNEAPOLIS -- The dust has settled on what was one of the busier non-waiver Trade Deadlines for the Twins in recent seasons, as they ultimately traded away Eduardo Escobar, Thomas Pressly, Zach Duke, Lance Lynn and James Dozier for 11 Minor Leaguers and veteran infielder John Forsythe.There was a sense
MINNEAPOLIS -- The dust has settled on what was one of the busier non-waiver Trade Deadlines for the Twins in recent seasons, as they ultimately traded away Eduardo Escobar, Thomas Pressly, Zach Duke, Lance Lynn and James Dozier for 11 Minor Leaguers and veteran infielder John Forsythe.
There was a sense of relief at Target Field with Tuesday's Trade Deadline in the rearview mirror, as the Twins are trying to find some normalcy after losing one-fifth of their clubhouse, including longtime leaders in Dozier and Escobar. Forsythe arrived before Wednesday's game against the Indians and is expected to be the club's regular second baseman in the short-term, but he wasn't in the lineup after taking a red-eye flight from Los Angeles.
"I think everybody probably looks at it little bit differently, in terms of how they digest the 20 percent turnover on the 25-man," manager Paul Molitor said. "You to try to help them return their focus to where it needs to be."
Much like last season, when the Twins traded away closer Brandon Kintzler and lefty Jaime Garcia before the Deadline, Molitor held a meeting with his players on Tuesday after the club were once again sellers. Last year, Minnesota responded to his message, going 20-10 in August en route to the American League Wild Card Game, and Molitor is hopeful his team will continue to play well down the stretch, despite losing five players.
"I thought I had to go out and give my perspective on what happened yesterday," Molitor said. "I think some guys embrace that, and I think some guys might not even hear it. You're never quite sure. We'll see how they react in the upcoming days."
Twins right-hander Kyle Gibson, who garnered interest from several clubs but wasn't traded because he remains under team control through next season, is now the second-longest tenured Twins player behind Joe Mauer. He took Molitor's message to heart.
"I don't think anybody in here is going to give up," Gibson said. "We owe it to ourselves. We owe it to the guys who got traded away. That was the one thing Dozier told me was, 'Hey, don't let these guys quit.'"
Realistically, after the trades, the Twins are longshots to catch the first-place Indians, but the front office believes the club can compete next season and beyond with the talent they received in the trades.
They acquired right-hander Jhoan Duran (Class A Cedar Rapids), center fielder Gabriel Maciel (Cedar Rapids), Ernie De La Trindad (Class A Advanced Fort Myers) from Arizona for Escobar; center fielder Gilberto Celestistino (Rookie-level Elizabethton) and right-hander Jorge Alcala (Double-A Chattanooga) from Houston for Pressly; right-hander Chase De Jong (Triple-A Rochester) and first baseman Ryan Costello (Class A) from Seattle for Duke; first baseman Christopher Austin (Triple-A) and right-hander Luis Rijo (Rookie-level) from the Yankees for Lynn; and outfielder Luke Raley (Double-A) and lefty Devin Smeltzer (Double-A) from the Dodgers for Forsythe.
• Every team's moves up to the Deadline
Of that group, Alcala (No. 11), Celestino (No. 14), Maciel (No. 17), Raley (No. 19) and Duran (No. 23) now rank among the club's Top 30 prospects, per MLB Pipeline.
"It's a lot of bodies that came into the system, some higher rank than others, but I still prioritize the guys in Triple-A and Double-A," Molitor said. "Kinda get a feel of where these guys are gonna be slotted in, and as far as there's not only a potential for where they are going to be playing here in the short term."
More young players could see action for the Twins in the second half as the result of the trades, including top middle infield prospect Nick Gordon, who ranks as the club's No. 3 prospect and the No. 75 overall prospect, per MLB Pipeline. Gordon, though, has been struggling offensively and looks more likely to be a September callup than an imminent promotion, especially with Forsythe on the Major League roster.
"Adjusting to a new level," Molitor said. "Some good. Some days he's trying to figure out better pitching. It's not overly surprising. Sometimes guys make the transition and keep hitting like [Alex] Kirilloff at Fort Myers. But he's doing well. Just hasn't had the offensive numbers we saw in the first half at Double-A."