This '17 playoff team will be an active seller
Twins have dropped nine of past 11 games, ready to deal pending free agents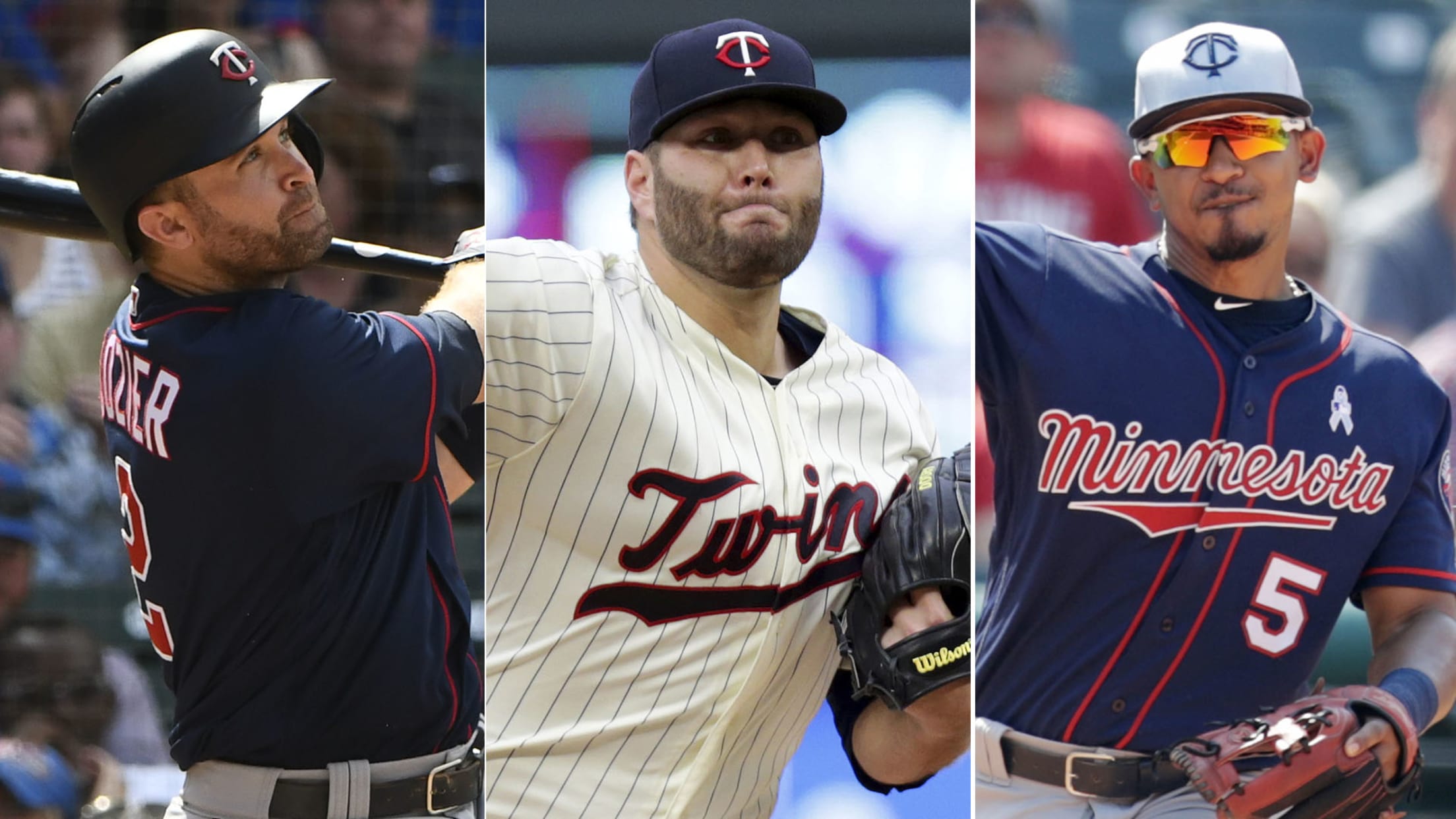 The Twins made a surprise American League Wild Card Game appearance last year, then added Lance Lynn and Jake Odorizzi during Spring Training in moves praised by peers within the industry.But midway through the regular season, they're positioned to be among the most active sellers at the non-waiver Trade Deadline.•
The Twins made a surprise American League Wild Card Game appearance last year, then added Lance Lynn and Jake Odorizzi during Spring Training in moves praised by peers within the industry.
But midway through the regular season, they're positioned to be among the most active sellers at the non-waiver Trade Deadline.
• Catch up on the latest Trade Talk
Minnesota, which has lost nine of its past 11 games, is open to trading its pending free agents, sources told MLB.com.
That group includes infielders James Dozier and Eduardo Escobar, right-handed starter Lynn and left-handed reliever Zach Duke. Former American League MVP Award winner Joe Mauer also is in the final season of his contract, but he has a full no-trade clause, and it's unclear if he'd grant his approval for a move away from his native Twin Cities. Mauer's longtime agent, Ron Shapiro, declined to comment when asked how the six-time All-Star plans to utilize his no-trade protection.
The Dodgers, Cubs, Cardinals, Indians, Red Sox and Brewers are among the teams considering infield upgrades, so Dozier and/or Escobar represent possible trade fits with them. Escobar, though, is mired in a slump, posting a slash line of only .098/.191/.146 in his past 12 games.
Lynn had an encouraging June (2.83 ERA) before a forgettable Sunday start at Wrigley Field, in which he allowed seven earned runs over 1 2/3 innings. Scouts will be tracking him closely in the coming weeks, especially considering the overall shortage of available starting pitching across the Major Leagues.
Duke has been effective this year, with a 1.63 ERA and .623 opponents' OPS over his past 33 outings. The Dodgers are looking to add at least one left-handed reliever, as they did at last year's Trade Deadline with Tony Cingrani and Tony Watson.
One National League team official believes the Twins are open to discussing nearly every player on the roster, even those under control beyond the 2018 season. Still, it's difficult to imagine Jose Berrios or Eddie Rosario changing teams this summer.
Jon Paul Morosi is a columnist for MLB.com.