Both Yanks-Nats games PPD, moved to June 18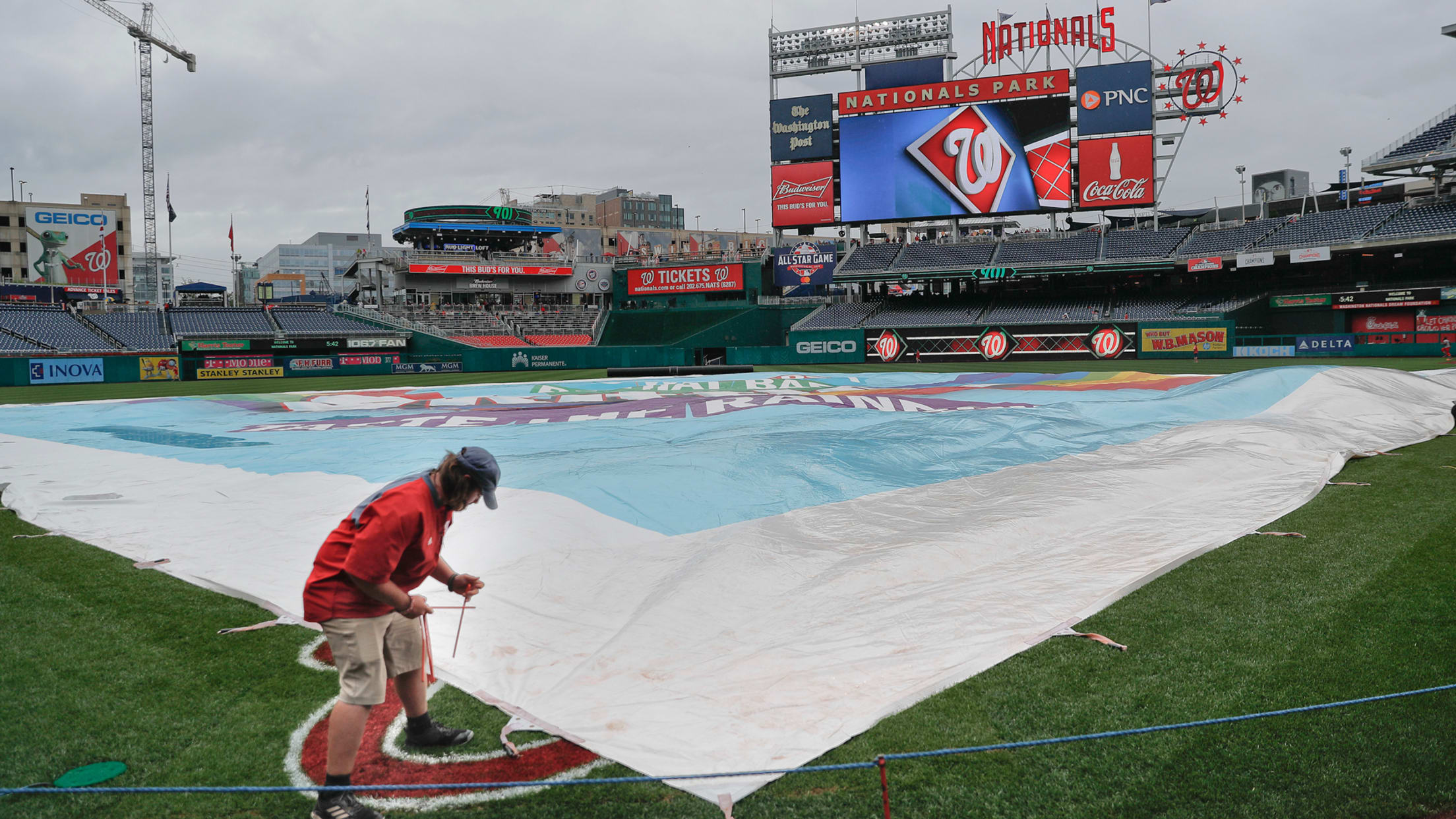 WASHINGTON -- Rain has washed away the conclusion of the Nationals' Interleague series against the Yankees, as both games of the set at Nationals Park -- Tuesday's suspended game and Wednesday's scheduled game -- have been postponed and scheduled to be made up on Monday, June 18.The contests will resume
WASHINGTON -- Rain has washed away the conclusion of the Nationals' Interleague series against the Yankees, as both games of the set at Nationals Park -- Tuesday's suspended game and Wednesday's scheduled game -- have been postponed and scheduled to be made up on Monday, June 18.
The contests will resume at 5:05 p.m. ET on that date, with Washington and New York picking up the suspended game in the bottom of the sixth inning with the score tied at 3. Then the two teams will begin the second game approximately 30 minutes after the conclusion of the previous game.
Fans with tickets to Wednesday's game will be honored for both rescheduled games.
The Nats had discussed a number of pitching plans to get through Wednesday's games on a day inclement weather was scheduled to affect the D.C. area through the night and into Thursday. However, they ultimately were unnecessary.
So the team decided to keep its pitching rotation on turn through the weekend. Max Scherzer, who was scheduled to start Wednesday night, will now start Friday night against the Dodgers. Tanner Roark will start on Saturday, and Stephen Strasburg will pitch Sunday.