Clippard called up by Tribe; Rodriguez optioned
Reliever returns from pectoral strain to provide veteran arm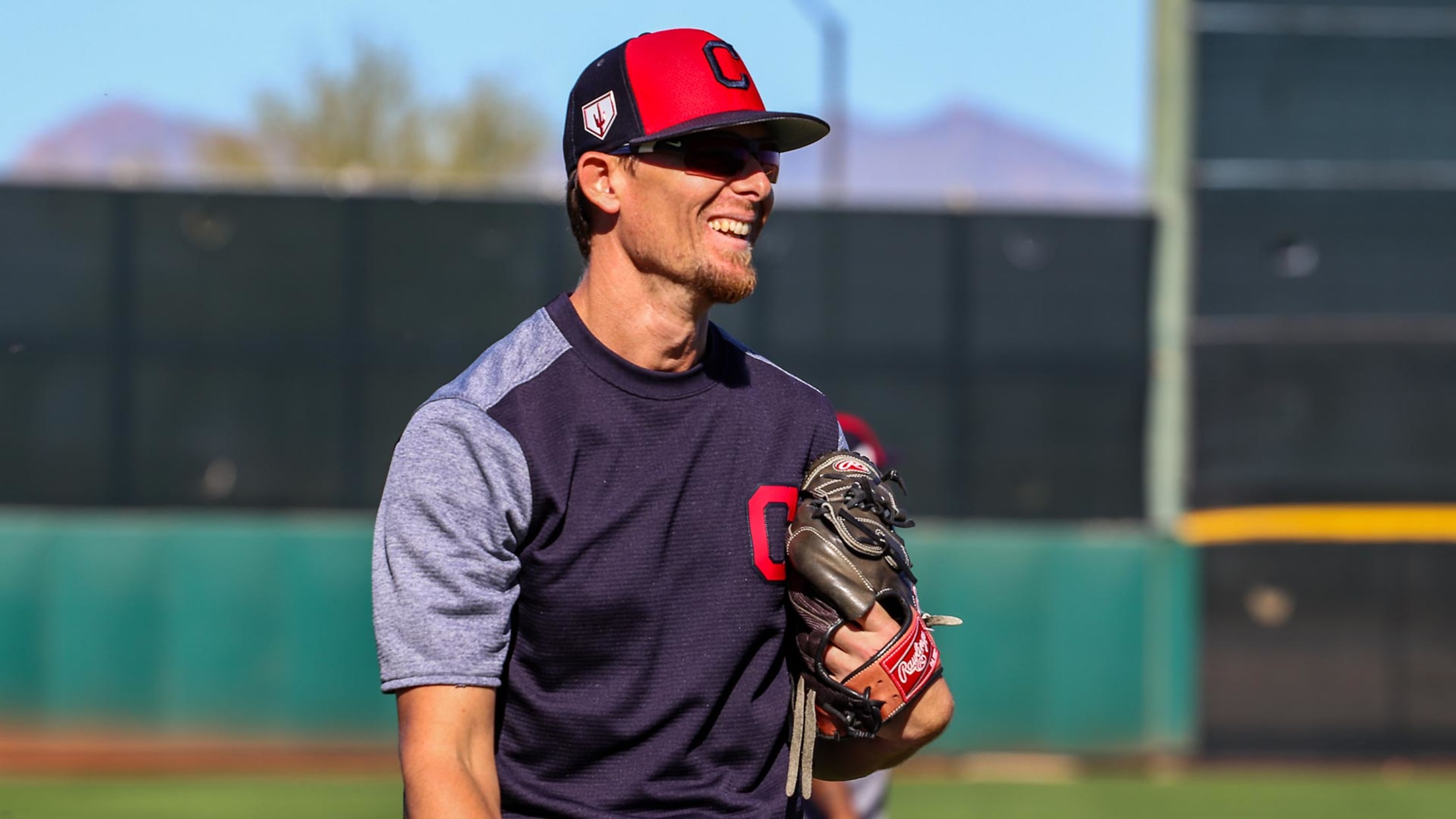 HOUSTON -- Midway through Spring Training, Tyler Clippard looked like he could be the non-roster invitee who would break camp with the Tribe and have a solid chance to be a difference-maker. But after sustaining a pectoral strain, the Indians were forced to wait a little longer to add him
HOUSTON -- Midway through Spring Training, Tyler Clippard looked like he could be the non-roster invitee who would break camp with the Tribe and have a solid chance to be a difference-maker. But after sustaining a pectoral strain, the Indians were forced to wait a little longer to add him to the big league roster.
That wait is now over.
The Indians optioned right-hander Jefry Rodriguez to Triple-A Columbus and selected the contract of Clippard from Columbus on Thursday afternoon. Clippard said he has no restrictions coming back from injury, but the only thing Indians manager Terry Francona said he will be mindful of is the fact that he didn't pitch in back-to-back games at Triple-A.
For a bullpen that's in need of a consistent and durable arm, Clippard has the chance to be an answer. The 12-year veteran, whose injury was the first of his career, has recorded a 3.16 career ERA (129 ERA+), averaged 10 strikeouts per nine innings and ranks third among active pitchers in appearances with 698. In three games with the Clippers, the righty allowed one run on two hits.
"It's somebody I think we think can help us," Francona said. "He's pitched towards the back of games. It's not like he's not gonna give up a run. I mean, everybody does. But he knows how to maneuver his way through an inning."
The 34-year-old right-hander signed on Feb. 23 and made three scoreless appearances in Spring Training before getting injured on March 9 against Colorado. He was shut down for a few weeks.
"The timing of it was the most frustrating part about it," Clippard said. "There's no good time to get injured. I guess in the grand scheme of things, if you had to choose, it being relatively minor and came back pretty quick and it was early in the season so I can still have a pretty full season ahead of me. It's not the end of the world.
"Given the circumstances of the offseason and how everything transpired, yeah, it was frustrating. But when those things happen in baseball, you just kind of have to do the best you can to get your mind right and just get healthy. For me, that was my mindset: If I'm healthy, I'll be fine, I'll perform. Here we are."
Clippard was sidelined right around the opt-out date in his Minor League contract, but the Indians expressed how much they wanted to keep him in the organization. They were able to work out a new Minor League deal to give him some time to rehab in Triple-A and get back up to the Majors.
"They've been awesome," Clippard said. "I didn't want to leave. They expressed to me that they didn't want me to leave. Just having them backing me the whole way and having faith in my ability to bounce back and be healthy and perform moving forward. Just the whole aspect of how they treated the situation was so professional. I couldn't have asked for a better situation. I didn't want to leave. I wanted to be here. I wanted to be part of this group, and I'm glad I am."