Under control: Glasnow flashing improvements
Lanky righty allows no walks for second-consecutive start Friday, strikes out six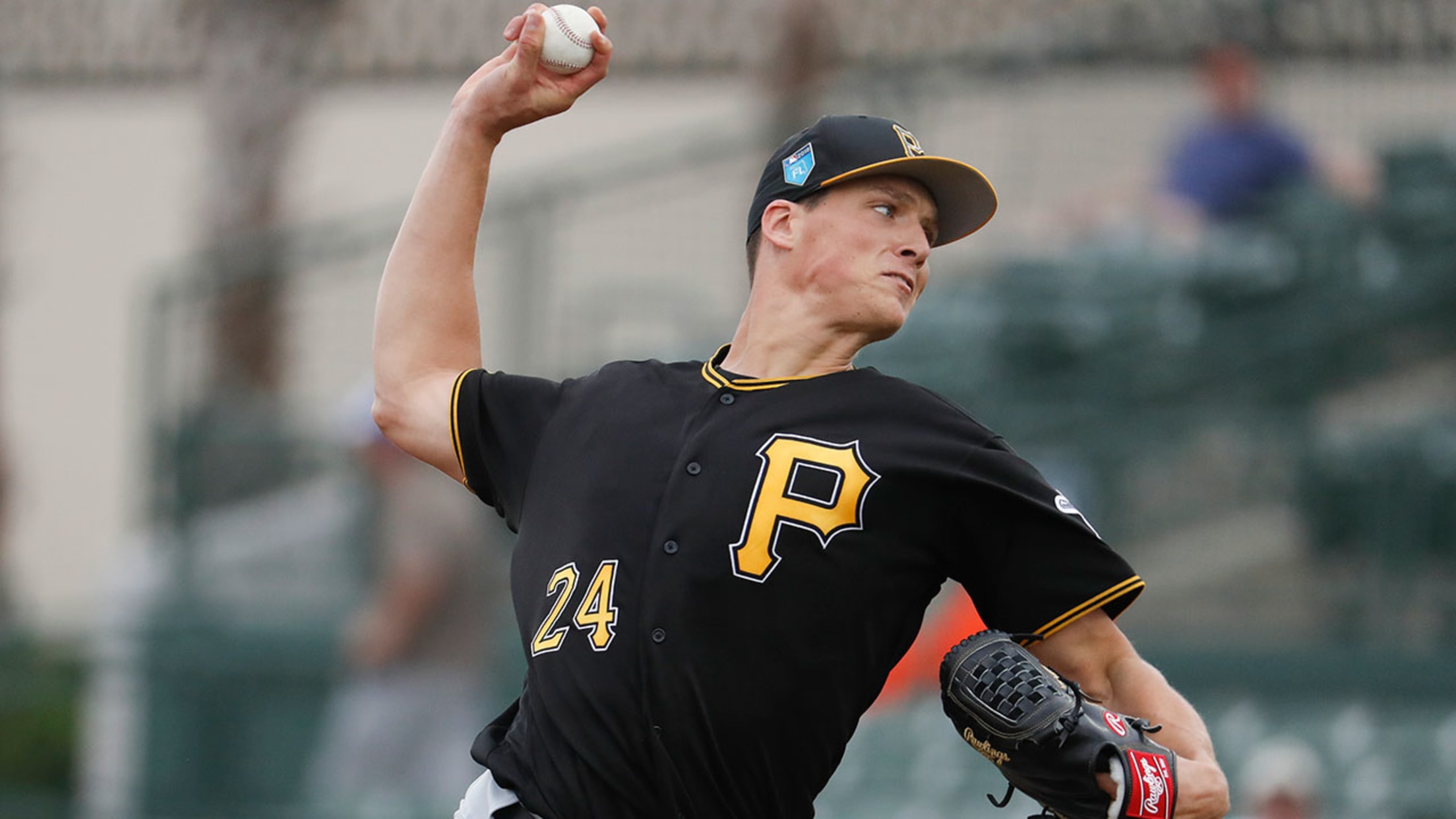 SARASOTA, Fla. -- If Tyler Glasnow's first two Grapefruit League starts are any indication, the 6-foot-8 right-hander is finding comfort attacking the strike zone with an assortment of pitches, while keeping the walks to a minimum.Glasnow showed a sharp curveball and was able to mix in his changeup during a
SARASOTA, Fla. -- If Tyler Glasnow's first two Grapefruit League starts are any indication, the 6-foot-8 right-hander is finding comfort attacking the strike zone with an assortment of pitches, while keeping the walks to a minimum.
Glasnow showed a sharp curveball and was able to mix in his changeup during a three-inning, 52-pitch outing Friday against the Orioles, which the Bucs lost, 10-8. He struck out six and -- for the second straight start -- he did not yield a walk.
"Encouraging outing -- his overall pace and rhythm were better," manager Clint Hurdle said. "The fact that he didn't walk anybody, struck out six. He repeated his delivery. A couple mistakes with the changeup, and he left a curveball up ... outside of that, he pitched a pretty good game and kept himself in the game after an extended first inning to be able to finish three innings."
Glasnow said he continued to find comfort with the curveball as the day went on. He had bright spots with the changeup, as well, but left one up that Colby Rasmus hit for a home run to straight-away center leading off the bottom of the second inning.
:: Spring Training coverage presented by Camping World ::
"[The curveball] felt good early on and sharpened up toward the end," Glasnow said. "It's also kind of the other way around when you throw a bad changeup and give up a home run.
"It's reassuring on both sides. There's stuff I still need to work on, definitely. It's good that early on it feels as good with the curveball."
After the home run, Glasnow retired six of the final seven batters he faced and saved his best stuff for the third inning, when he struck out Chris Davis, Trey Mancini and Adam Jones.
"They pushed him a litle bit," Hurdle said. "Those are good hitters and they have showed what they could do with mistakes. He made the pitches, real good pitches."
Control has been a problem for Glasnow early in his career. He's given up 57 walks in 85 1/3 career innings, and has often failed to get himself out of trouble.
However, Glasnow's comfort with his curveball should begin to sway the numbers in his favor, as opposing batters will no longer be able to sit on his fastball.
"The curve is big, as long I can get it over for strikes," Glasnow said. "If the changeup is not there you definitely need two pitches. The curveball was good out and in, and fastball command was better so I was able to work off of both of those.
"I wanted to mix in some offspeed stuff and, like I said, the changeup was just all right today. But I'm getting more comfortable with the changeup, I'm throwing it a lot more in bullpens and as the games progress and the innings go on that's when you start to find other pitches."
Glasnow is also producing his best efforts when he works at a quicker pace. He said he tries to take about 15 seconds between pitches. Keeping a quick rhythm helps him stay aggressive to attack the zone.
"I think it's important in between pitches to just stay in that rhythm and mix it up a little when guys are on base," Glasnow added. "But it's good early on. Just have to keep that up, be athletic and attacking the zone."
Ralph Long is a contributor to MLB.com who covered the Pirates on Friday.