These 7 acquisitions look better by the day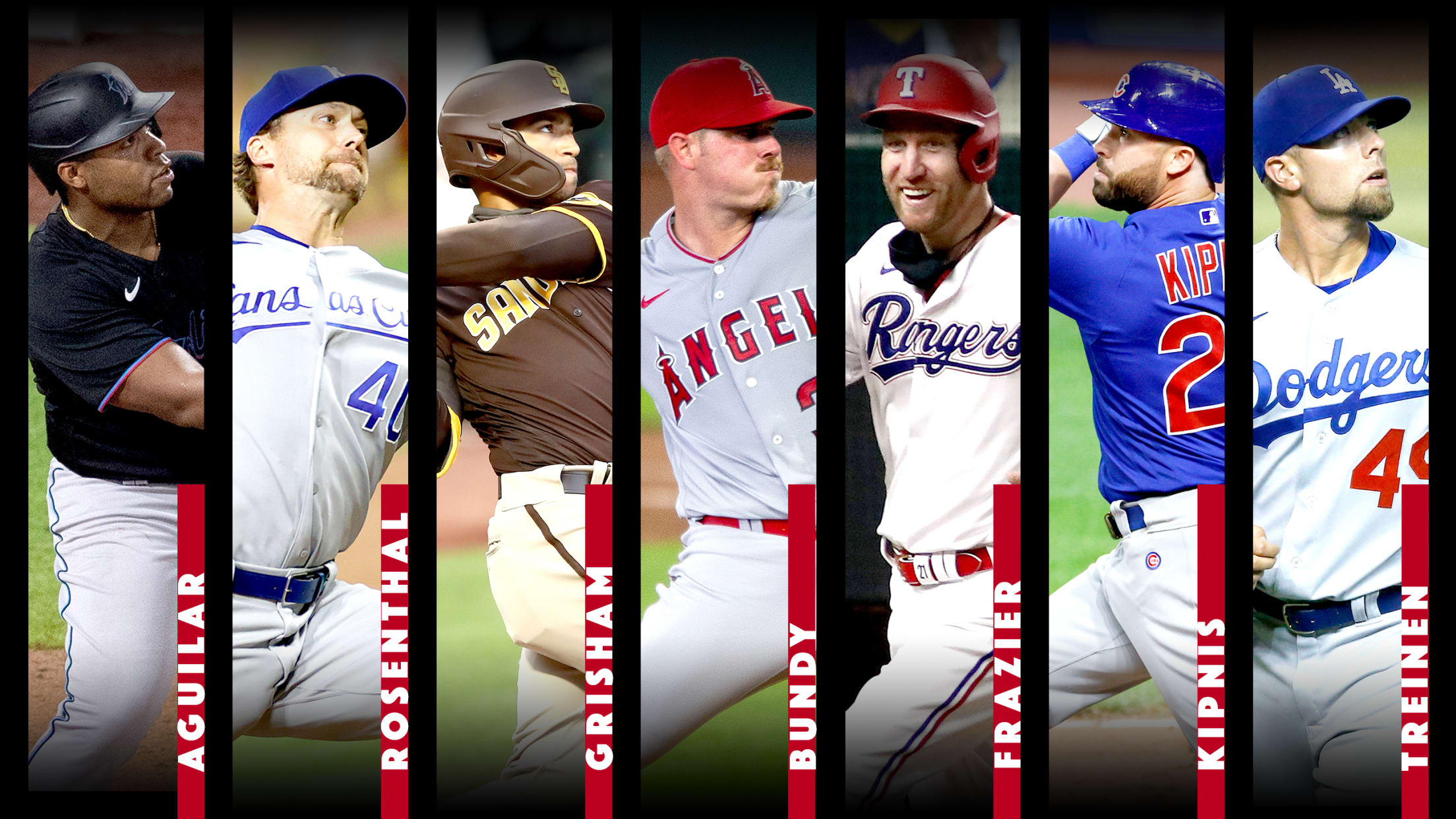 You may not have seen Daniel Hudson as the player that would put the Nationals over the top last season. There he was, though, nailing down the final out of Game 7 of the World Series to finish a remarkable run with his new team. Virtually every season, we have
You may not have seen Daniel Hudson as the player that would put the Nationals over the top last season. There he was, though, nailing down the final out of Game 7 of the World Series to finish a remarkable run with his new team.
Virtually every season, we have an acquisition like that one. While we focus on the big names -- and the big names are important -- plenty of championship teams got huge contributions from deals that mostly flew under the radar.
We're seeing that play out again this summer as lots of teams are getting significant contributions from deals that didn't light up the transaction lights.
Here are seven acquisitions that look better by the day:
1) Jesús Aguilar, 1B, Marlins
Through Saturday, Aguilar has four homers and an .899 OPS, and he's bouncing back from a difficult 2019 season after his 35 home runs helped the Brewers roll up the National League's best record in '18. His booming voice and laughter would appear to be the perfect touch for a Marlins club that has had a challenge or two in 2020. Perfect acquisition.
2) Trent Grisham, CF, Padres
Good acquisition? How about great acquisition? Picked up along with Zach Davies in an offseason deal that sent Luis Urías and Eric Lauer to Milwaukee, Grisham has been a dynamo. His emergence has been a surprise, since he began the season with just 51 big league games. He's a significant reason the Padres may be headed to the postseason for the first time since 2006.
3) Dylan Bundy, RHP, Angels
Once the crown jewel of the Orioles' farm system, Bundy was acquired this winter for Minor League right-handers Isaac Mattson, Zach Peek, Kyle Bradish and Kyle Brnovich and is pitching like the ace he was projected to be when he made his big league debut at 19 in 2012. A lot has happened since then, but with his new team, he has pitched at least six innings in every start and allowed more than one run once. He's leading the Majors in WHIP (0.63).
4) Jason Kipnis, 2B, Cubs
He has taken advantage of a fresh start back in his hometown after signing a Minor League deal with Chicago, proving in Spring Training he still had something left in the tank after nine seasons with the Indians. Through Saturday, he has a 1.205 OPS and .455 OBP, most of that while hitting eighth or ninth in the lineup. He's a big reason the Cubs have flown out of the gate to a 13-5 start.
5) Trevor Rosenthal, RHP, Royals
He's throwing more cutters and fewer fastballs. Mostly, though, Rosenthal -- who signed a Minor League deal in January -- has regained command of the strike zone for his 98 mph heater. Pitching in his hometown for Mike Matheny, his manager in St. Louis, hasn't hurt either. All in all, a perfect reunion.
6) Blake Treinen, RHP, Dodgers
He was arguably baseball's best closer in 2018, then had such a nightmarish '19 that the A's non-tendered him after a season that ended with a stress reaction in his back. He then signed with Los Angeles and has allowed just one earned run in 10 appearances for his new team, despite some control issues. He has dropped the cutter he threw last season and reverted to his fastball/slider approach of previous years.
7) Todd Frazier, 1B, Rangers
He was signed to play third base after the Rangers fell short in their pursuit of Anthony Rendon, then moved across the diamond when Isiah Kiner-Falefa won the third base job. Regardless, he has been a nice addition for an offensively starved team.
Honorable mentions: Greg Holland, RHP, Royals; Matt Wisler, RHP, Twins; Francisco Cervelli, C, Marlins; Brandon Kintzler, RHP, Marlins; Jeremy Jeffress, RHP, Cubs; Austin Romine, C, Tigers