USA Baseball, ABCA announce collaboration with MLBPAA
MLBPAA will offer community clinics for coaches as part of the Baseball ACE program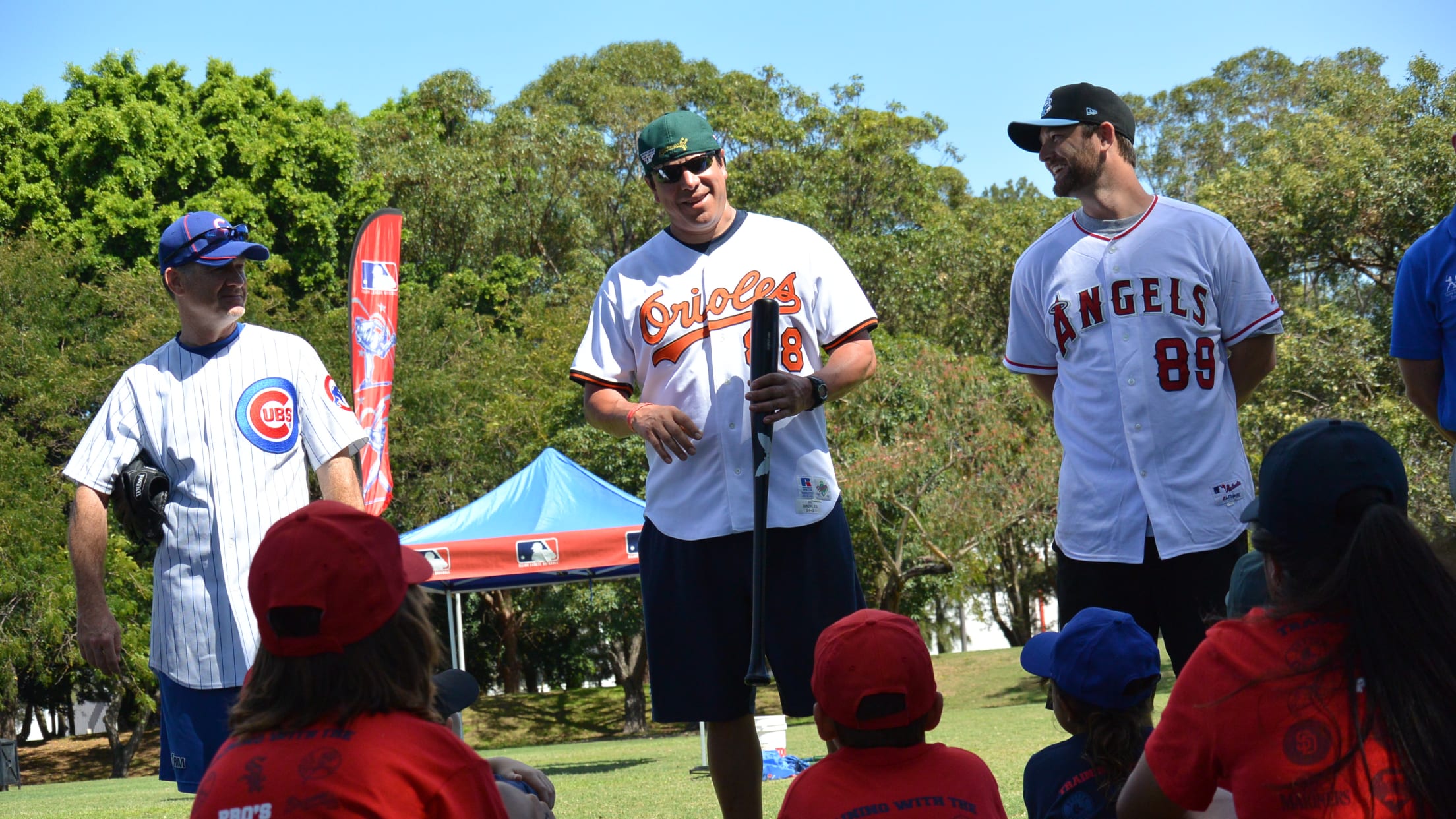 The MLBPAA will support the Baseball ACE program by hosting various Community Clinics, which will be held year-round at facilities nationwide. (MLBPAA)
DURHAM, North Carolina -- USA Baseball and the American Baseball Coaches Association (ABCA) announced on Thursday their collaboration with the Major League Baseball Players Alumni Association (MLBPAA) to offer coaching clinics through the Baseball ACE program.Baseball ACE is a joint initiative between USA Baseball and the ABCA to create a
DURHAM, North Carolina -- USA Baseball and the American Baseball Coaches Association (ABCA) announced on Thursday their collaboration with the Major League Baseball Players Alumni Association (MLBPAA) to offer coaching clinics through the Baseball ACE program.
Baseball ACE is a joint initiative between USA Baseball and the ABCA to create a higher standard of coaching education and enhance the ability of coaches to better serve athletes, teams and communities. This program is part of a broader educational partnership between USA Baseball and the ABCA to provide a comprehensive platform that combines online and in-person learning opportunities for baseball coaches at all levels.
In an effort to deliver these educational opportunities to an even larger audience, Baseball ACE Community Clinics were developed to encourage active mentorship among the baseball coaching community by providing coaches at all levels the opportunity to learn and grow by interacting with one another.
The MLBPAA will support the Baseball ACE program by hosting various Community Clinics, which will be held year-round at facilities nationwide. The clinics will feature four to five former Major League Baseball players to instruct local youth baseball coaches, volunteers, parents and enthusiasts on proper fundamentals, drills and techniques of coaching and running a practice.
A comprehensive list of Community Clinics offered across the United States is available at CoachClinics.org.
"We are thrilled to be collaborating with the MLBPAA on this priority initiative," said Rick Riccobono, Chief Development Officer at USA Baseball. "Over the years, the MLBPAA has demonstrated its commitment to growing the game by inspiring and educating players and coaches through its platform of grassroots clinics. This collaboration marks an impactful next step in the ACE program's mission to unify the baseball coaching community in order to make the sport stronger at all levels."
"We are excited to collaborate with USA Baseball and the MLBPAA to provide more educational opportunities for coaches throughout the nation," said ABCA Executive Director Craig Keilitz. "We feel strongly that the more opportunities to learn that are available and easily accessible for our coaches willresult in an enhanced experience for coaches, players and parents of youth players alike. We are looking forward to see the positive residual effects of this collaboration on the game of baseball over the next several years."
"This collaboration with USA Baseball and ABCA is a fantastic way to provide opportunities to coaches throughout the country," said Dan Foster, Chief Executive Officer at the MLBPAA. "As this program begins to expand, we will further fulfill our mission of promoting the game of baseball while inspiring coaches to become better leaders for their teams and involving former players in their local communities."