Nats' Robles won't need surgery on elbow
Top prospect sustained injury attempting diving catch in Triple-A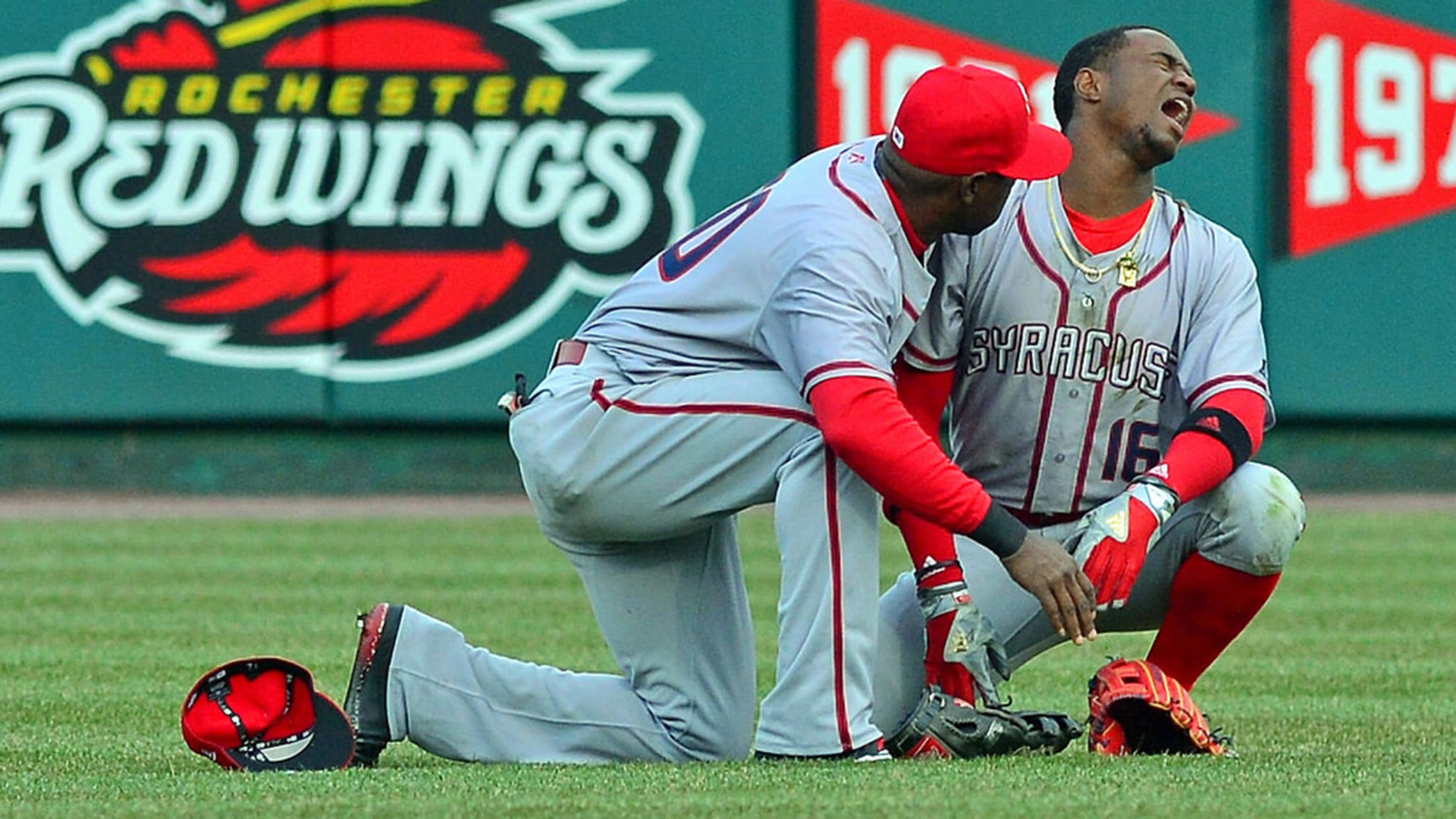 Victor Robles won't need surgery after injuring his elbow while attempting a diving catch. (MLB)
Monday marked a good night for the Nationals, as the club erased a five-run deficit to defeat the rival Mets, 8-6, while also getting encouraging news on top prospect Victor Robles. Manager Dave Martinez announced postgame that Washington's No. 1 prospect does not have any tears in his left elbow and will not
Monday marked a good night for the Nationals, as the club erased a five-run deficit to defeat the rival Mets, 8-6, while also getting encouraging news on top prospect Victor Robles. Manager Dave Martinez announced postgame that Washington's No. 1 prospect does not have any tears in his left elbow and will not require surgery.
"There's no tear," said Martinez. "He's got good strength. So we're hoping to get him back, maybe not for a couple of months. He's still going to have a long recovery, but it's not going to be as long as we thought. The good news is there's no tear."
The Nationals placed the 20-year-old Robles on the disabled list retroactive to last Tuesday after the speedy outfielder hurt his elbow trying to make a diving catch for Triple-A Syracuse. Initial estimates had Robles missing up to a year of playing time, but that prognosis has been lowered to a matter of months now with the latest medical update.
Robles was in the mix for the Nationals' fourth-outfielder spot during Spring Training, but he was ultimately reassigned in favor of Brian Goodwin. Robles batted .250 with a pair of triples over 27 plate appearances with the Major League club in 2017.