Nuno returns to club from Team Mexico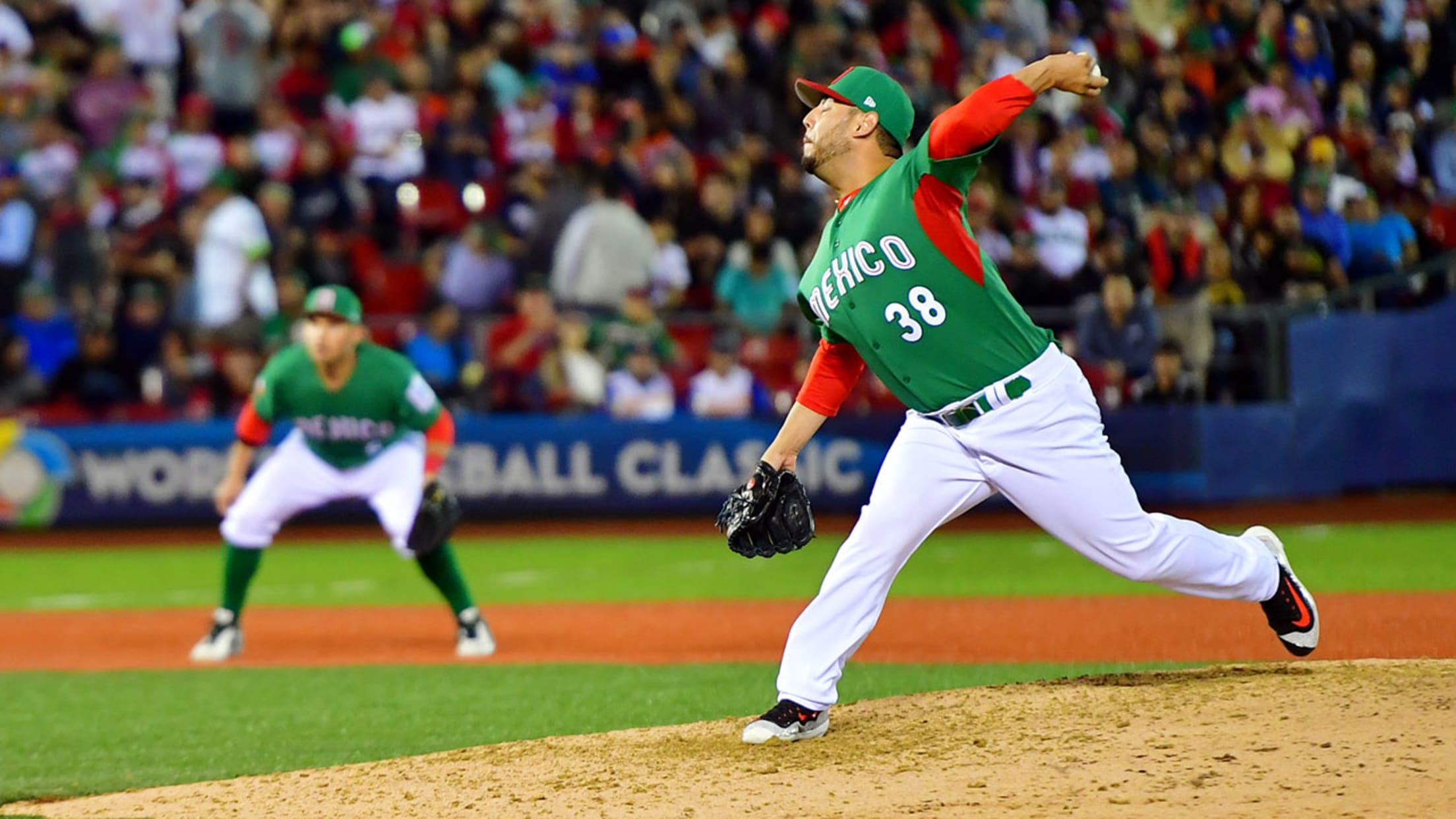 Vidal Nuno appeared in two games for Team Mexico in this year's Classic, pitching 1 2/3 innings and allowing two runs. (Getty)
SARASOTA, Fla. -- Left-handed pitcher Vidal Nuno left the Orioles for Team Mexico on March 5, and 10 days later, he's back after Mexico was eliminated from the World Baseball Classic."It was neat, it was something that I took everything in," Nuno said. "The crowds were amazing out there. The
SARASOTA, Fla. -- Left-handed pitcher Vidal Nuno left the Orioles for Team Mexico on March 5, and 10 days later, he's back after Mexico was eliminated from the World Baseball Classic.
"It was neat, it was something that I took everything in," Nuno said. "The crowds were amazing out there. The travel, just the whole experience was neat, but excited to be back and rock and roll here.
"I'm just going with their program and staying with my routine. It's just a new day today, so I've got to talk to them and see what's my next session and seeing what's my next game."
Orioles manager Buck Showalter said that Nuno would pitch on Friday or Saturday.
Nuno, who was acquired from the Los Angeles Dodgers on Feb. 19, had to ramp up his preparations to pitch in the Classic, but it was worth it.
"The atmosphere was amazing. It was loud, energetic, so it was good to see that and get everything in before regular season comes around and hear the same thing," Nuno said.
"It's a tournament, so I got prepared a little bit earlier than most offseasons. Just getting that mindset, getting the body going. Spring Training is early in the morning."
Team Mexico was eliminated from the World Baseball Classic via a tiebreaker, but that doesn't stop Nuno from wanting to play again four years from now.
"If I had another opportunity I'd definitely do it," Nuno said.
While Team Mexico has been eliminated, five other Orioles remain in the WBC: Welington Castillo and Manny Machado (Dominican Republic), Mychal Givens and Adam Jones (USA) and Jonathan Schoop (Netherlands).
Rich Dubroff is a contributor to MLB.com.