Vlad Jr. speaks with family friend Ortiz in Boston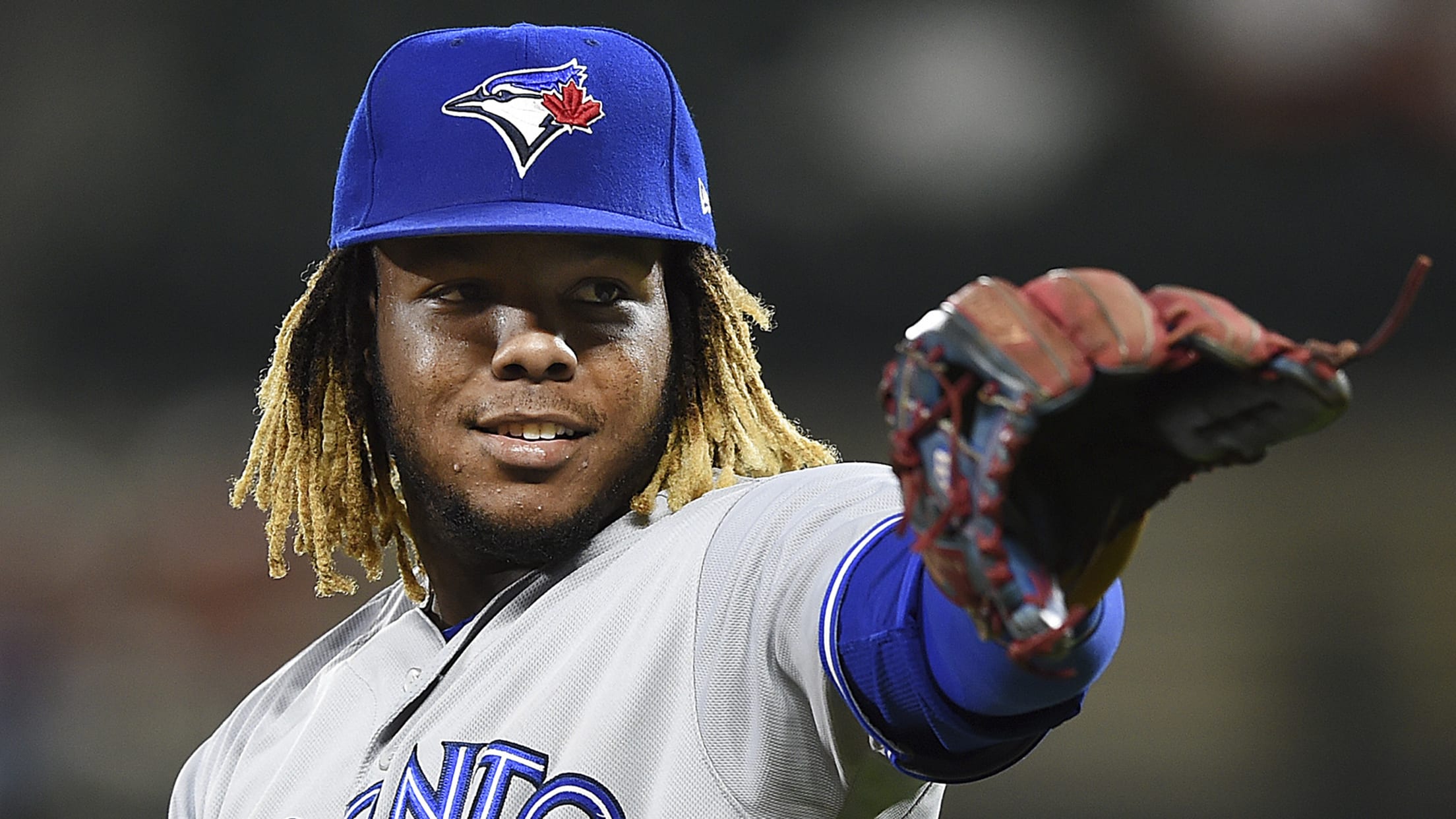 BOSTON -- Vladimir Guerrero Jr. grew up around some of the best players in baseball, and David Ortiz was part of that group. When Guerrero arrived in Boston for his first trip as a Major League player, he connected with Ortiz, who is recovering at Massachusetts General Hospital after being
BOSTON -- Vladimir Guerrero Jr. grew up around some of the best players in baseball, and David Ortiz was part of that group. When Guerrero arrived in Boston for his first trip as a Major League player, he connected with Ortiz, who is recovering at Massachusetts General Hospital after being shot on June 9 at a club in the Dominican Republic.
"We have a great relationship," Guerrero Jr. said Friday through a translator. "Actually, this morning I spoke with David and there is a chance tomorrow I will go to see him."
Ortiz underwent surgeries in the Dominican Republic and in Boston, including the removal of his gall bladder and part of his intestines. His condition was upgraded on Wednesday to "good."
"Thank God, he sounds very good," Guerrero Jr. said. "He feels very well right now. And that's all the Dominican wants and all baseball wants, is for him to feel very well."
Guerrero Jr. expressed his well wishes for Ortiz on social media earlier this month, as did his father, Vladimir Guerrero.
Over the years, Ortiz has offered baseball knowledge to Guerrero Jr. The key? Longevity. Ortiz played 20 seasons in the Majors, including 14 with the Red Sox. He won three World Series, garnered 10 All-Star selections and earned seven Silver Slugger awards.
"Basically, the same advice that my dad always gave me -- keep working very hard every day," Guerrero Jr. said. "It's not to make it to the big leagues; it's keep working hard to stay in the big leagues."
Guerrero Jr. is just beginning his Major League career after being one of the most highly anticipated prospects. He has already been named the American League Player of the Week, in May, and entered this weekend's series against the Red Sox hitting .249 with seven home runs in 45 games.