Dodgers recall Buehler, activate Baez from DL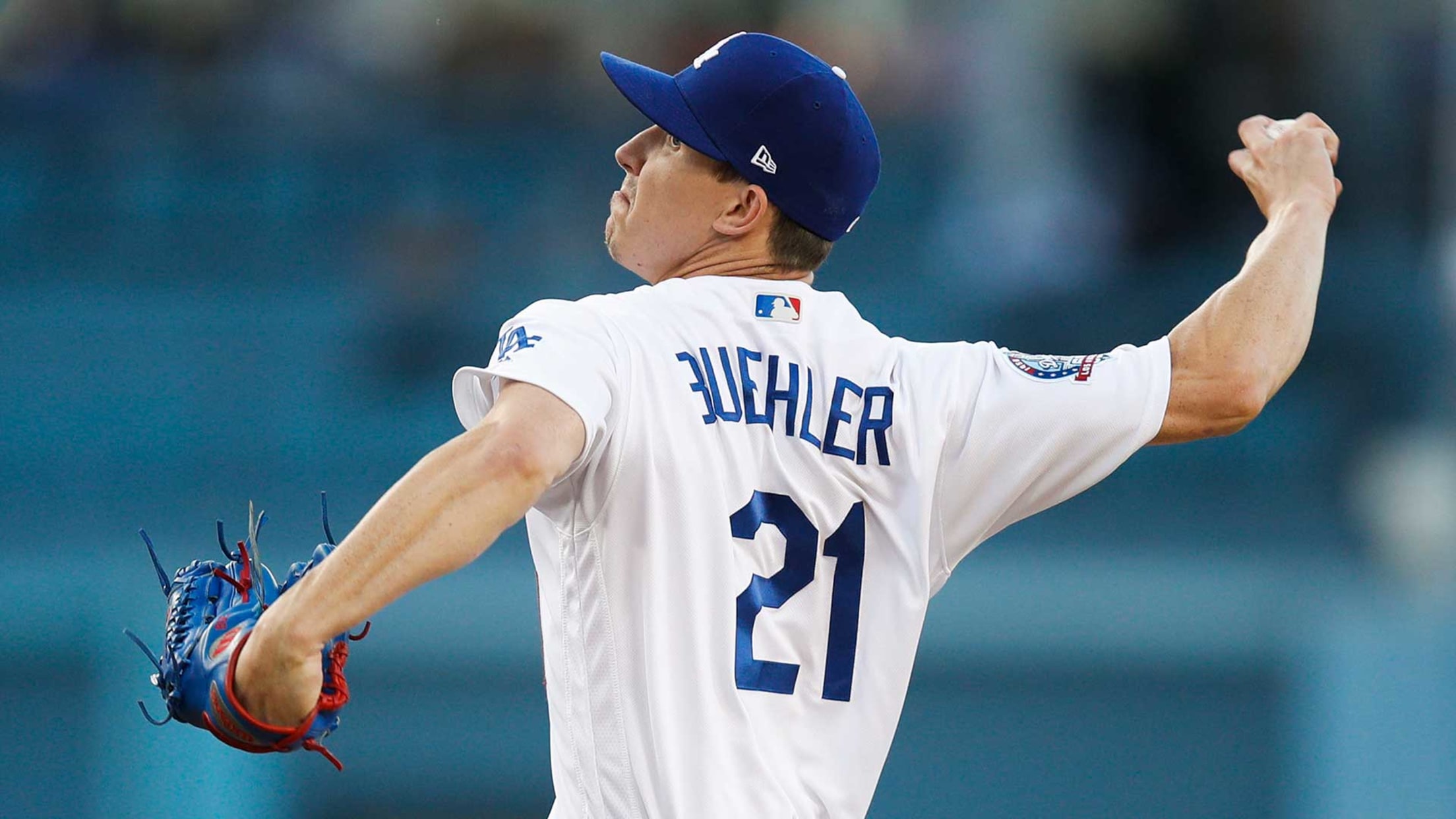 PHILADELPHIA -- In the wake of Tuesday night's marathon 16-inning loss to the Phillies, the Dodgers called in pitching reinforcements for Wednesday's series finale.As planned, Walker Buehler was recalled from Triple-A Oklahoma City to start. To make room, Los Angeles optioned reliever Dylan Floro, who pitched 2 1/3 scoreless innings
PHILADELPHIA -- In the wake of Tuesday night's marathon 16-inning loss to the Phillies, the Dodgers called in pitching reinforcements for Wednesday's series finale.
As planned, Walker Buehler was recalled from Triple-A Oklahoma City to start. To make room, Los Angeles optioned reliever Dylan Floro, who pitched 2 1/3 scoreless innings Tuesday night.
The club also activated reliever Pedro Baez, who has been out since June 2 with right biceps tendinits, from the disabled list. Baez landed 30 minutes before game time; he had been on a rehabilitation assignment with Triple-A Oklahoma City and his return was accelerated by Tuesday's extra-innings affair. In a corresponding move, the Dodgers placed left-handed pitcher Zachary Rosscup on the 10-day disabled list with left middle finger inflammation.
"Floro was a casualty because of last night," said Roberts. "It's the two days in a row -- where you have to make multiple moves -- is where the effects last a little longer."
Manager Dave Roberts said Rich Hill, Clayton Kershaw and Alex Wood will start the first three games in Atlanta. With six starters in the rotation, Thomas Stripling could be skipped or get extra rest and Kenta Maeda could start Sunday on regular rest.
"We're trying to look at each individual guy and see if we want Ross to make that start, do we want Kenta to go on regular rest, what role would Ross play if we don't start him? We don't need to make that decision right now. These are good options for us."
Roberts said he had to change course and not start Yasmani Grandal, who caught 15 innings Tuesday night, going with Austin Barnes. Grandal homered from both sides of the plate, then struck out four times.
Roberts again defended some of the more debatable decisions from the 7-4 loss, including leaving in starter Maeda to pitch to No. 8 hitter Jorge Alfaro with a 4-2 lead in the bottom of the seventh. Maeda had struck out Alfaro in both of his other at-bats, but Alfaro tied the game with a home run.
"For me, it was Kenta versus Alfaro," said Roberts. "There are times where you take him out and there are times when you let him try to find his way through the seventh inning. He's gone over 100 pitches numerous times, 90 maybe 10 times. Eighth-place hitter, I'll take my chances and we just didn't get it done. There's always second guessing. That comes with it. When things go well there's nothing said and that's the nature of the business."
Ken Gurnick has covered the Dodgers for MLB.com since 2001.