Werth left his mark in Phillies' record book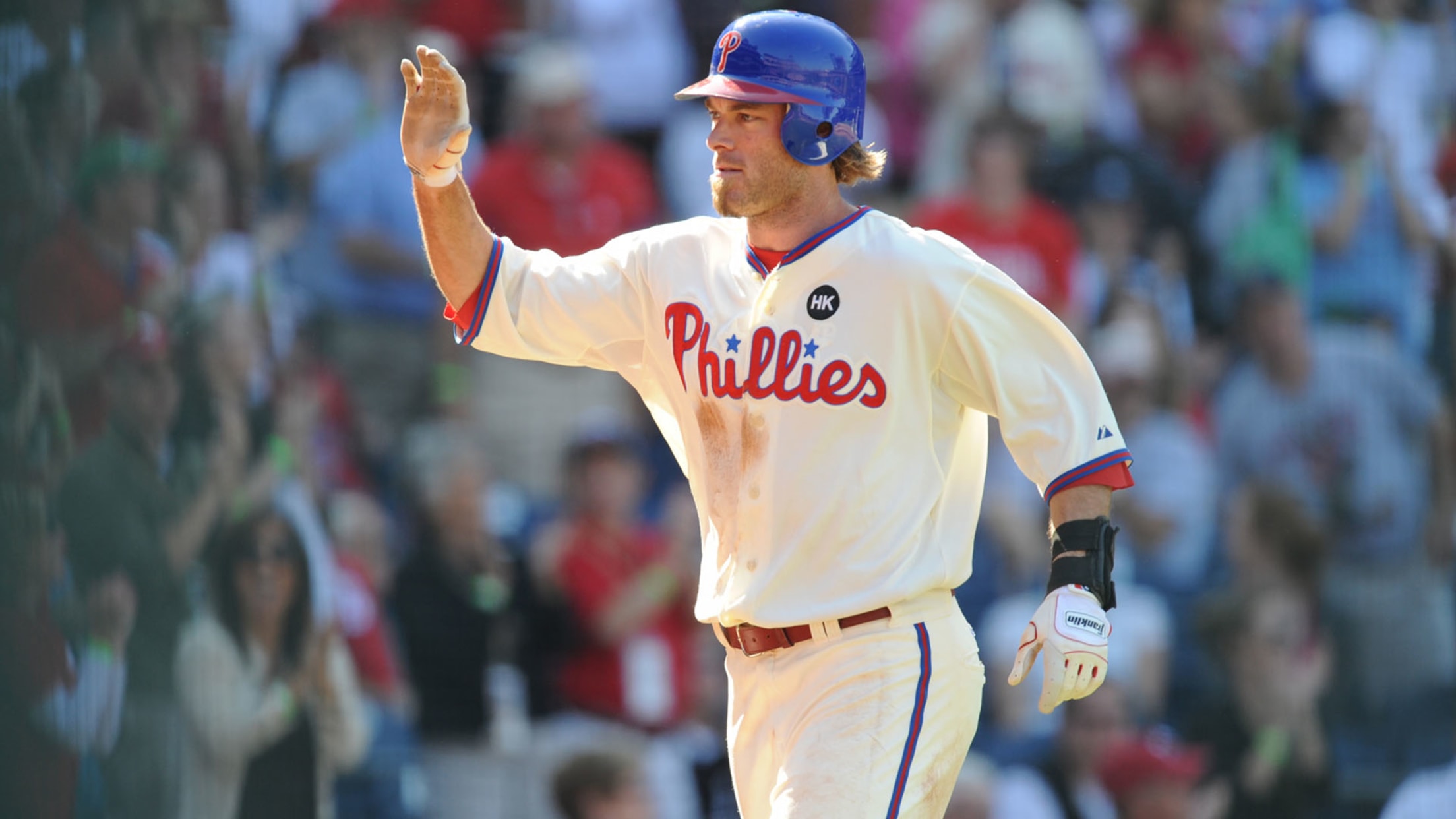 Jayson Werth said recently he's finished playing baseball. Werth was on the Tacoma Triple-A roster of the Seattle Mariners. A hamstring ailment had been plaguing him so the 39-year-old decided enough was enough.He was the slugging right fielder on a Phillies team that dominated the National League during his time
Jayson Werth said recently he's finished playing baseball. Werth was on the Tacoma Triple-A roster of the Seattle Mariners. A hamstring ailment had been plaguing him so the 39-year-old decided enough was enough.
He was the slugging right fielder on a Phillies team that dominated the National League during his time in Philadelphia. His numbers: .282 average, 99 doubles, 95 home runs, 300 RBI, 60 stolen bases, 320 runs scored in 543 games.
Even more impressive is the fact he left his mark in the team's record book even thought his tenure in pin-stripes was four seasons.
Page 219 in the Phillies Media Guide contains the team's All-Time Postseason Leaders. Listed are 13 hitting categories and Werth is among the top five in runs, hits, doubles, triples, home runs, extra-base hits, total bases, walks and stolen bases.
He's #1 when it comes to home runs, hitting 11.
Werth is among 10 Phillies to have 20 plus home runs and doubles in a season. He did it twice.
He's the last Phillie to hit three home runs in a game, May 16, 2008, vs. the Blue Jays at Citizens Bank Park. The three were in consecutive at-bats, the 10th player to do that in club history.
He drove in eight runs that day 10 years ago which tied a club record held by four others.
On May 12, 2009 vs. the Los Angeles Dodgers, Werth became the third Phillies player to steal four bases in a game.
**But, that's not all. He joined Sherry Magee and Pete Rose as the only Phillies players to steal second, third and home in the same inning. He did it in the seventh inning.
As GM of the Orioles, Pat Gillick had drafted Werth who later wound up being traded to the Blue Jays and the Dodgers. When the Dodgers released him on December 12, 2006, Gillick, now with the Phillies, quickly signed Jayson.
Following the 2009 season, Werth signed a $126 million, seven-year contract with the Nationals who reached the postseason four times but never advanced beyond the first playoff round. A free agent after last season, he signed a minor league deal April 3 with Seattle but never made it back to the majors.
Werth's exit from the game leaves pitchers Cole Hamels, Ryan Madson and J. A. Happ and second baseman Chase Utley as four members of the Phillies 2008 World Champions still active.
The Phillies are having a 10th reunion celebration on Sunday, August 5, which concludes the annual Toyota Alumni Weekend. Hopefully, Werth will now be able to attend.
Larry Shenk is in charge of alumni relations and team historian for the Phillies.