What if Pedroia can't return this season?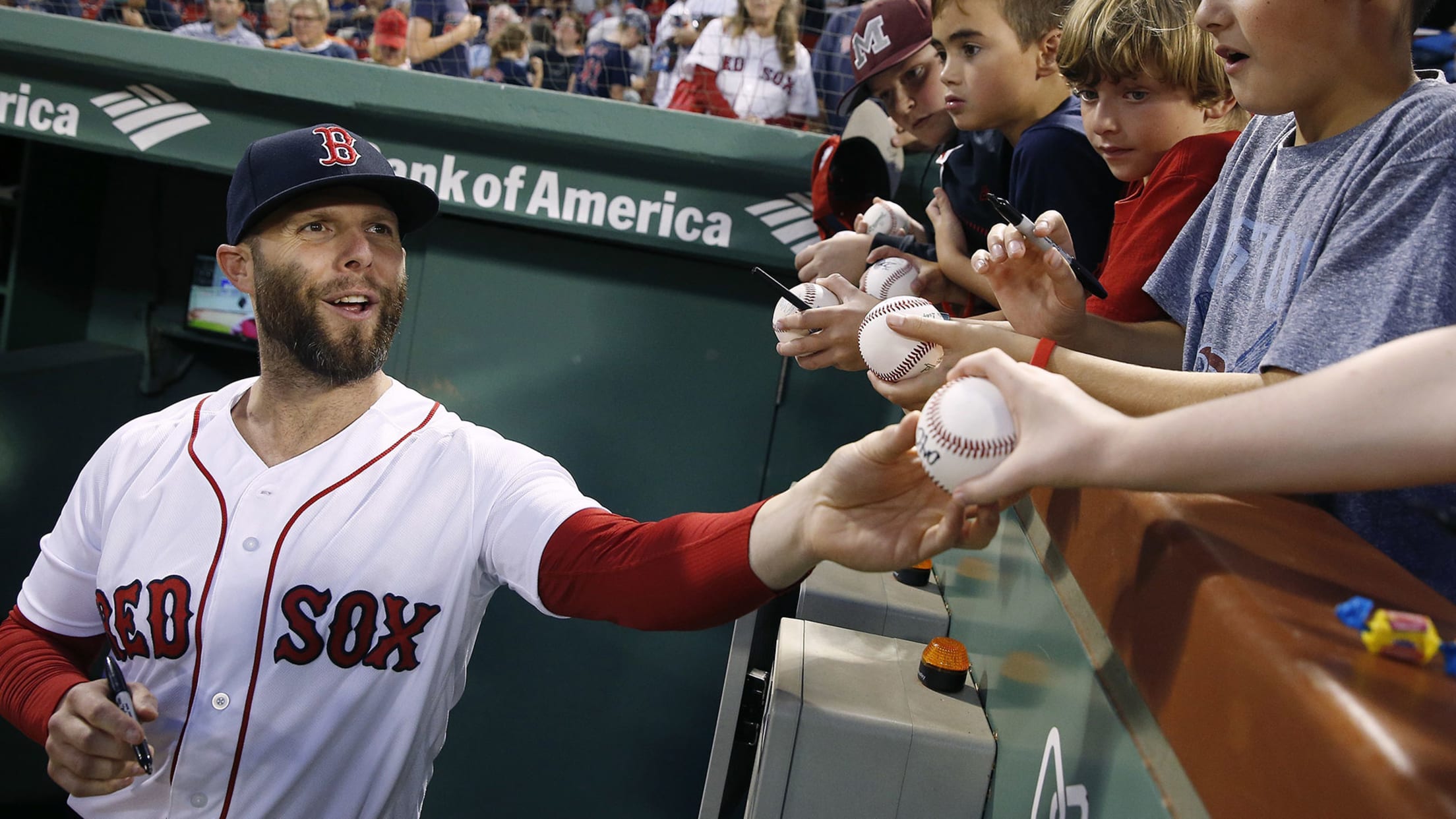 What is the situation with Dustin Pedroia? What will the Red Sox do if he is unable to play this season or maybe ever? -- @smurfmanc I'm hoping we will get some news on that front by next week. Red Sox president of baseball opperations Dave Dombrowski has stated that
What is the situation with Dustin Pedroia? What will the Red Sox do if he is unable to play this season or maybe ever?
-- @smurfmanc
I'm hoping we will get some news on that front by next week. Red Sox president of baseball opperations Dave Dombrowski has stated that the goal is for Pedroia to start running in mid-January. Gauging how Pedroia's problematic left knee responds to running will be a key tell in whether a comeback is realistic in 2019. Pedroia is signed through '21, so the hope for all sides is that he can get back on the field and at least play at a level that resembles what he was in the past.
The short-term solution if Pedroia can't go would be similar to what happened last year, with Eduardo Nunez and Brock Holt sharing time. Nunez wasn't himself at the plate or in the field last year because of his own knee woes. He should be healthier going forward. Holt is a really nice piece to have because of his ability to play all over the place. He also regained his form offensively last season.
Once it became clear Pedroia was done for 2018, Dombrowski got Ian Kinsler at the July non-waiver Trade Deadline. I would expect another move for a veteran like that if Pedroia has a setback. The Sox should have a better long-term feel for what they want to do at second base once they get through this season.
:: Submit a question to the Red Sox Inbox ::
It looks like Steven Wright will have a place in the bullpen and occupy the "emergency starter" role. If has a solid season and is primarily healthy all year, then does he take Rick Porcello's starting spot in 2020?
-- @Parsons_RedSox
This is definitely a big year for Wright to re-establish himself, much like Pedroia. They had the same surgery, and it's obviously not an easy procedure to come back from. But the knuckleballer proved his upside when he was healthy last year as a starter and reliever. Porcello and Chris Sale are both eligible to become free agents after the '19 season so it's definitely a good thing that the club has Wright's contractual rights through '20.
Can you explain to me why the Red Sox didn't sign Kelvin Herrera (a World Series winner and great postseason numbers) for $9 million? He's making less than Matt Harvey and Lance Lynn and he's young. Why wait on Kimbrel? More money and less postseason success.
-- @ryblades27
The way Dombrowski usually approaches the offseason is to have very specific targets. You saw it with Nathan Eovaldi earlier this winter, J.D. Martinez last year, Sale two years ago and David Price three years ago. Dombrowski is always very close-lipped about whom that target is. My thinking is his remaining target this winter has to be one of two relievers -- Adam Ottavino or Kimbrel. Otherwise, I don't think the Red Sox would have just stood by and let all these other late-inning options -- including Herrera -- sign elsewhere.
When the winter started, I don't think Kimbrel was even on Boston's radar to return. But his market seems to be shrinking, and the Red Sox now could get him at a price they can live with. I understand your point about postseason success, but from an overall standpoint, Kimbrel has been a dominant pitcher throughout his career. As we saw with Price last year, postseason narratives can change.
Do you think the Sox are going for Ottavino first, instead of Kimbrel? Or are they all in on Kimbrel?
-- @goredsox635
They continue to monitor the markets for both righties. "All in" definitely isn't how I'd phrase the Kimbrel situation. I think it's more of a case of seeing how much Kimbrel's market drops. When the offseason started, Kimbrel was looking for an Albertin Chapman-type of deal. But with several other quality relievers (Player Page for David Robertson, Andrew Miller, Herrera, et al), signing relatively affordable contracts, it's hard to envision Kimbrel gets that Chapman type (five years, $86 million) of deal. I think Kimbrel will end up with one of the two teams he's spent most of his career with -- the Braves or Red Sox.
Yankee fan here. I hope you don't mind me asking a question. If Craig Kimbrel signs elsewhere, do you see the Red Sox making a trade with someone or will they use someone on their current/projected roster as a closer?
-- @nyyanksrdbest
Yankees fans are welcome in this space. Red Sox fans should also feel compelled to ask our Yankees expert Bryan Hoch as many questions as they'd like for his Inbox. To answer your question, I think there is a scenario in which Matt Barnes gets the chance to be promoted to closer. Look at his numbers. They were sneaky good last year, and he was stellar in the postseason. At this point, I think a trade is the third-most-likely scenario, after signing a closer or promoting Barnes or even Ryan Brasier.
Do you think most would let out a sigh of relief if Dombrowski just stated he was going to let Travis Lakins, Durbin Feltman, Darwinzon Henderson, Mike Shawaryn and other young relievers fill out the bullpen? I know I'd be fine with that if they cruise in getting MLB hitters out in Spring Training.
-- @ShaneRsski90
They might mix and match one or two prospects into the bullpen, but they aren't going to fill the bullpen with guys who have never pitched in the Majors. The Red Sox have a strong chance to play deep into October this season, so you don't want to rely too much on youth. Also, you can never take too much from a pitcher's Spring Training stats. I agree with you, however, that this is an important year for the team to develop some of its young relievers.