Inbox: What role best suits utility man Goodrum?
Beat reporter Jason Beck answers questions from fans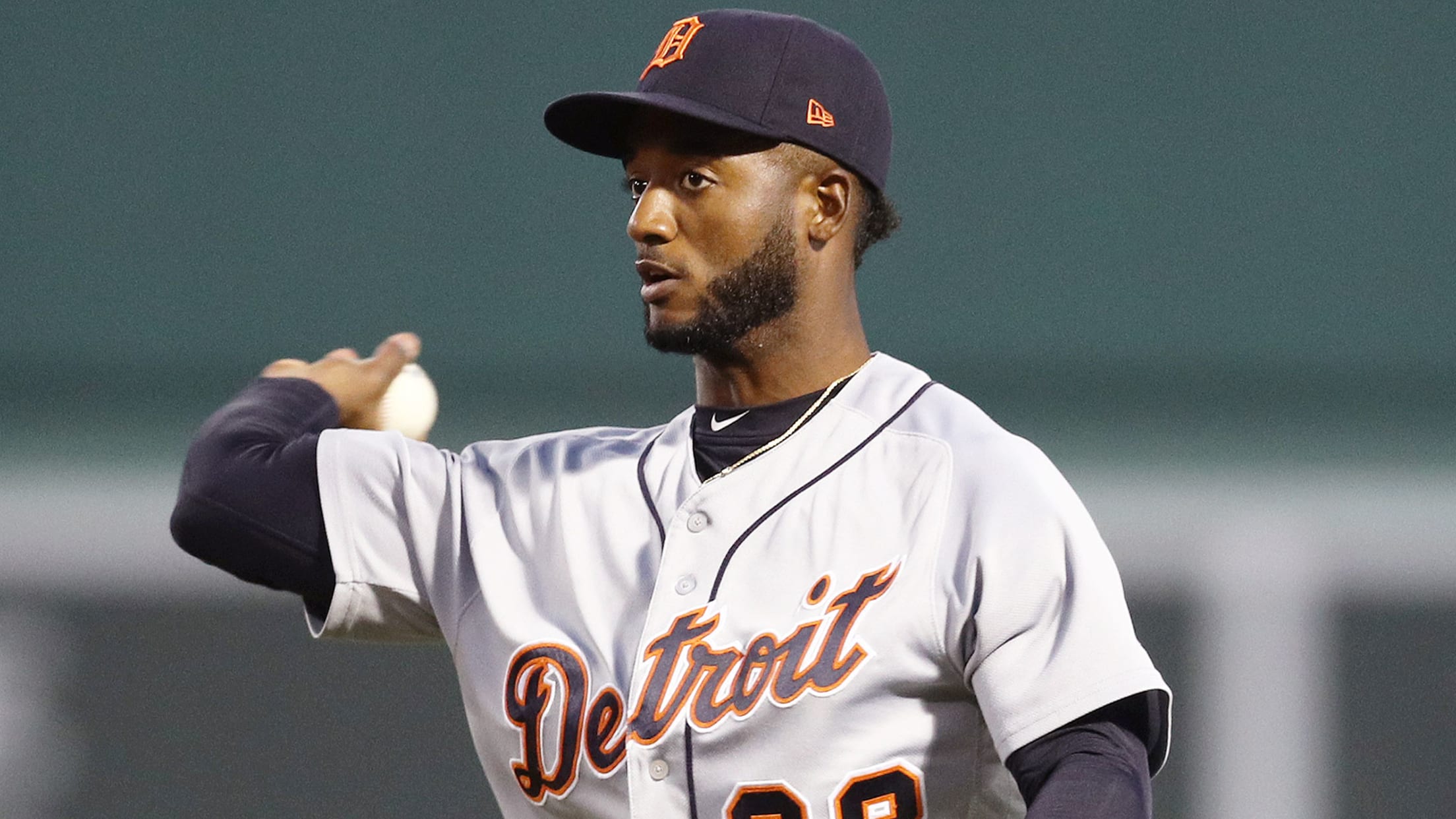 Cleaning out the Tigers Inbox for the first time since the Trade Deadline (apologies to those whose trade questions went unanswered):
Cleaning out the Tigers Inbox for the first time since the Trade Deadline (apologies to those whose trade questions went unanswered):
What do you see as Goodrum's best role going into next season. Tv guys were saying outfield, but I think he's taken to 2nd nicely. Do we have so many guys gunning for second that are more deserving?

— Nick Fritsch (@Nick_Fritsch) August 20, 2018
If you go by the metrics, Niko Goodrum's best position is the outfield, where he's average to above. But I still subscribe to the idea that different positions have different offensive expectations, and Goodrum's .737 OPS looks better in the middle infield than in the outfield.
:: Submit a question to the Tigers Inbox ::
That said, I actually think Goodrum's most valuable role might be to not have a set position. With another rebuilding season ahead and position prospects just beginning to near the big leagues, it's not hard to envision him getting close to everyday playing time without necessarily having an everyday position. Players who can do that are incredibly valuable, and Goodrum has that ability.
Is there even a slim chance that the tigers bring up Stewart, Robson, Hall, or Houston? And how much September call ups are generally made?

— Tigersdebate01 (@tigersdebate011) August 20, 2018
Outfielder Christin Stewart (Tigers' No. 6 prospect) could get a look, as could left-hander Matt Hall (No. 21). Outfielder Jacob Robson (No. 16) and right-hander Zac Houston were both drafted in 2016, and I'd be a little surprised if Detroit would use 40-man roster spots on them so soon.
• Hall impressing in Minors with 'spin rate'
Why are the Tigers so reluctant to bring up prospects like Robson and Hall who deserve a look? I realize they're not on the 40 man roster but there are so many guys that could be removed to make room

— Michael Philps (@Mike2830) August 20, 2018
It's not simply about clearing space on the 40-man roster. Once players go on the roster, Minor League options begin to come into play, putting teams potentially in a roster bind sooner than they want. Plus, those 40-man roster spots are occupied for the offseason, limiting the Tigers' flexibility when looking for free agents and trades. The only way to get those players off the 40-man roster would be to designate them for assignment and risk losing them on waivers.

Who is the shortstop and second-base combo in 2019
-- @SifferMichael
Though No. 14 prospect Dawel Lugo's season numbers at Triple-A Toledo don't jump out, he has done well enough to warrant a look at second base next season. As for shortstop, that's anyone's guess. Jose Iglesias will be a free agent this coming offseason, but given the relatively modest trade interest, his potential free-agent market is tough to gauge. The only shortstop in Detroit's system who's arguably Major League ready, meanwhile, is Dixon Machado, who could get another look at his more natural position after losing the starting job at second base this summer.
Who is most likely to play LF and CF (and OF bench) to start next season out of Jones, Stewart, Robson, Mahtook, Gerber + Reyes?

— Blake (@bp200219) August 19, 2018
I'll go with JaCoby Jones, Stewart and Mike Gerber. Jacob Robson just got to Triple-A Toledo this summer. Victor Reyes needs more time to develop once his Rule 5 Draft requirements are met.
I prefer to leave those matters to Jim Callis, Jonathan Mayo and the fine folks at MLB Pipeline. I could see Daz Cameron (No. 8 prospect) getting consideration with a strong late-season push. Isaac Paredes (No. 12) would be tougher, since he's just outside the Tigers' top 10 prospect rankings at this point.