Who goes where with Corbin off the board?
Pairing the 5 best available starting pitchers with likely destinations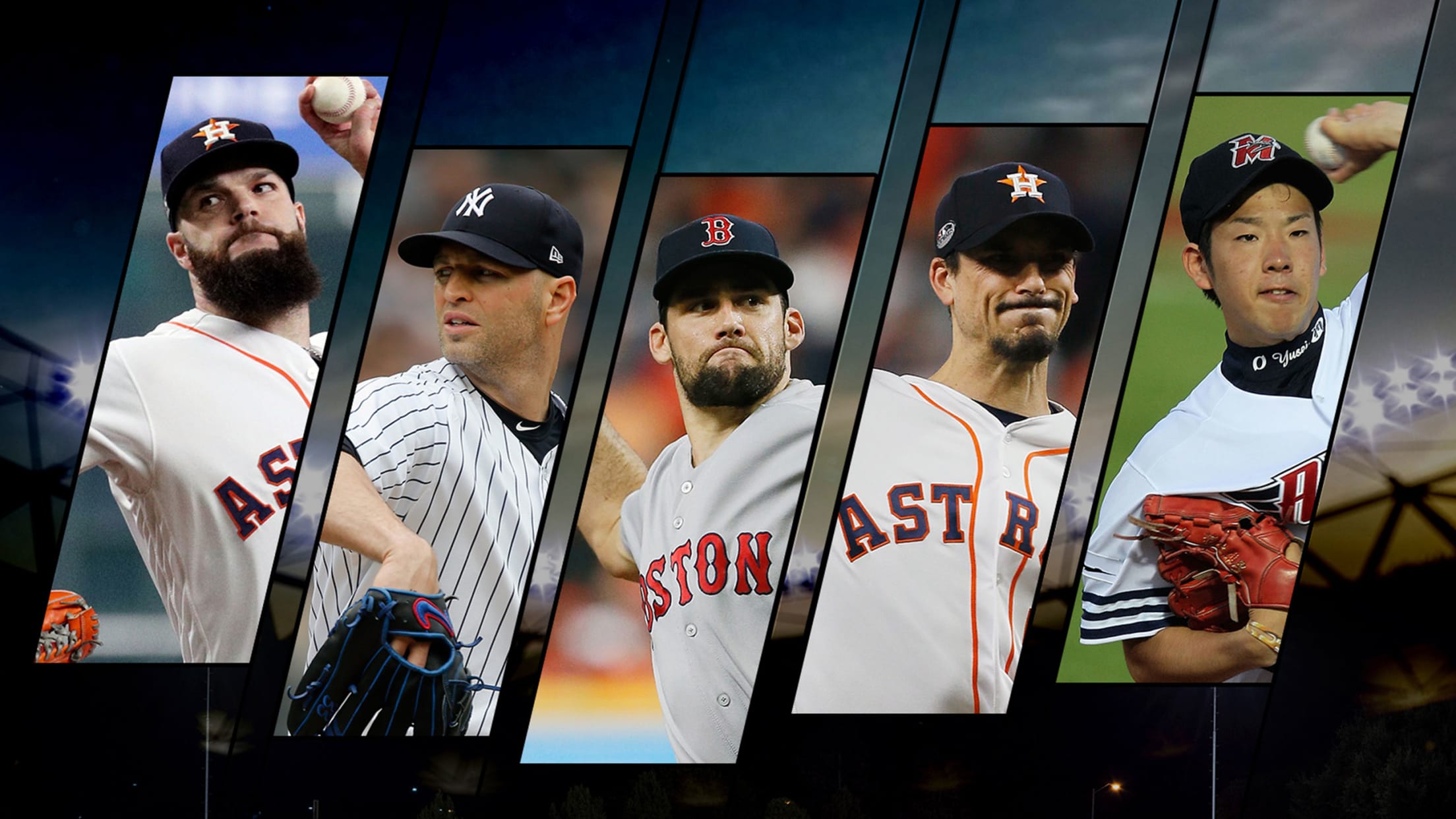 Patrick Corbin, according to sources, is the first major starting pitcher to sign a free-agent deal this offseason, agreeing to a six-year, $140 million pact with the Nationals late Tuesday afternoon.Will Corbin's deal be the domino that starts a chain reaction on the starting-pitching market?For the teams that missed out
Patrick Corbin, according to sources, is the first major starting pitcher to sign a free-agent deal this offseason, agreeing to a six-year, $140 million pact with the Nationals late Tuesday afternoon.
Will Corbin's deal be the domino that starts a chain reaction on the starting-pitching market?
For the teams that missed out on Corbin -- we're looking at you, Yankees and Phillies -- it's time to look at the alternatives. Pitchers who may have been waiting for Corbin to set the market now have an idea of what might be out there for them, and with the Winter Meetings set to start on Monday in Las Vegas, things could start moving at a faster pace.
So what does the starting-pitching market look like now that Corbin has made his move to Washington? Here's a look at five of the top starters available and our best guesses as to where they might wind up. (Note: Ages listed as of Opening Day 2019.)
Dallas Keuchel, LHP, Age 31
Keuchel -- who was seen widely as the second-best starter available this winter -- is now the top arm out there, and many had theorized that the left-hander would wait until Corbin signed to make a decision.
The 2015 American League Cy Young Award winner has been up and down the past few years, his ERA fluctuating from 4.55 to 2.90 to 3.74 in the three seasons since his Cy Young win, though Keuchel ranked among the league leaders in poor contact last season. He was also one of only 13 starters to top 200 innings last season, though entering his age-31 season, it remains to be seen how many years teams will be willing to give him.
It's no surprise that a number of clubs have been linked to Keuchel to varying degrees; the Reds, Angels, Yankees and White Sox have all been rumored, while the Astros are still in play to bring him back to Houston.
Best guess: Reds
J.A. Happ, LHP, Age 36
Two of the teams that made serious bids for Corbin could each turn to Happ as their Plan B, as the Yankees and Phillies have interest in signing the lefty. Happ, who started his career in Philadelphia from 2007-10 and pitched for the Yankees during the final two months of 2018, is entering his age-36 season, so he should cost less than Keuchel in terms of years and dollars.
Happ had a serviceable four months with the Blue Jays last season (10-6, 4.18 ERA) before being traded to the Yankees, for whom he went 7-0 with a 2.69 ERA in 11 starts. The Yankees have expressed interest in a reunion, though his former employers in Philly and Toronto would also like to bring him back. The competition should result in a three-year deal for a pitcher at an age when such contracts are becoming increasingly rare.
Best guess: Yankees
Nathan Eovaldi, RHP, Age 29
Like Happ, Eovaldi is drawing significant interest from the same teams that missed out on Corbin, though he's 7 1/2 years younger than his left-handed counterpart. On the flip side, Eovaldi's lengthy injury history might prevent him from landing a deal longer than three years, though the right-hander is still riding high following his stellar postseason on Boston's World Series-championship team.
Eovaldi strengthened his free-agent resume in October, giving the Red Sox lights-out performances as both a starter and reliever as he pitched to a 1.61 ERA in six outings (two starts). The Red Sox are keen on a reunion, but Boston has plenty of competition for his services.
The Yankees, Phillies, Astros and Padres are all interested in the soon-to-be 29-year-old, who is less than two years removed from his second Tommy John surgery. All things being even, the Alvin, Texas, native could decide to pitch at home in Houston, where the Astros will be without Lance McCullers (Tommy John surgery) and are facing the loss of Keuchel and Charlie Morton to free agency.
Best guess: Astros
Charlie Morton, RHP, Age 35
The 35-year-old enjoyed a renaissance in Houston the past two years, going 29-10 with a 3.36 ERA in 55 starts. The Astros and Morton have expressed mutual interest in a new deal, though Houston opted not to make the pitcher a qualifying offer, meaning Morton has no Draft-pick compensation attached to him this offseason.
The Phillies have expressed interest in the right-hander, who told The Athletic earlier this year that his wife's family being in Delaware could be a factor in his free-agent decision. Having missed out on Corbin, it's clear the Phillies are going to sign a starter one way or another. Why not a guy who made four starts for Philadelphia in April 2016 before a hamstring injury ended his season?
Best guess: Phillies
Yusei Kikuchi, LHP, Age 27
Kikuchi was officially posted by the Seibu Lions on Tuesday morning, allowing any team willing to pay the release fee and any supplemental release fee(s) to negotiate with the pitcher, who must be signed by Jan. 2 if he is to play in the Majors in 2019. The left-hander, who went 14-4 with a 3.08 ERA in 2018, is 51-27 with a 2.58 ERA over his past four seasons.
Under the new posting system between MLB and Nippon Professional Baseball, a team that signs Kikuchi will pay Seibu a release fee based on the size of the contract the pitcher receives. The signing club would pay 20 percent on the first $25 million of the deal, then 17.5 percent of the next $25 million and 15 percent on anything beyond that.
The 27-year-old has drawn a lot of interest from big league clubs, most of which have been scouting him extensively in Japan. The Phillies, Padres, Yankees and Dodgers have been linked to the left-hander, who recently hired Scott Boras to be his agent.
Best guess: Padres
Mark Feinsand, an executive reporter, originally joined MLB.com as a reporter in 2001.