Inbox: Which Angels will surpass expectations?
Beat reporter Rhett Bollinger answers questions from fans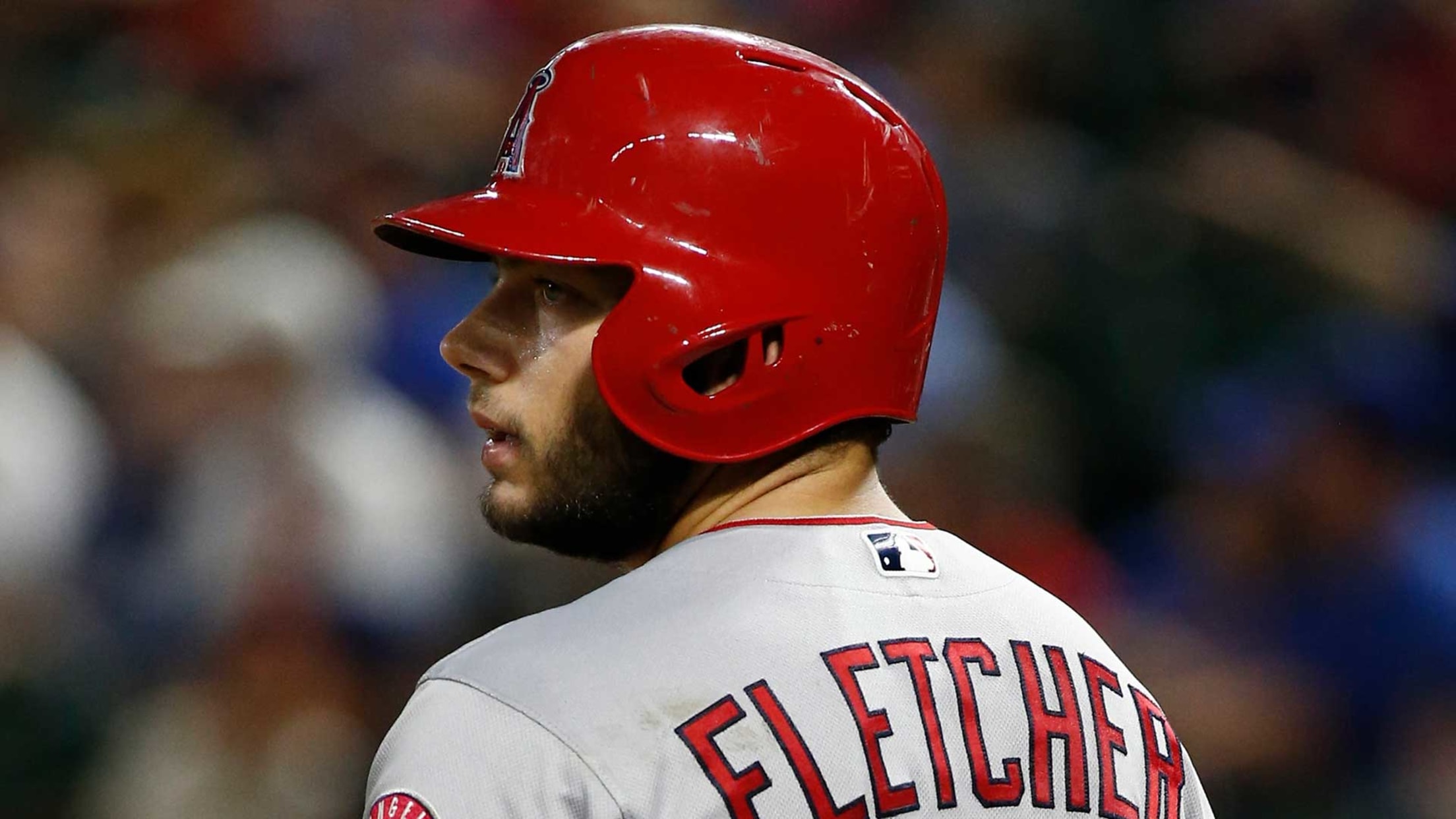 ANAHEIM -- With less than a week left until Angels pitchers and catchers report to Spring Training, it's time for the final Angels Inbox of the offseason.Inboxes will remain a regular feature throughout the year, but here's the last one before the club heads to Tempe, Ariz., for Spring Training.
ANAHEIM -- With less than a week left until Angels pitchers and catchers report to Spring Training, it's time for the final Angels Inbox of the offseason.
Inboxes will remain a regular feature throughout the year, but here's the last one before the club heads to Tempe, Ariz., for Spring Training.
Who is your surprise pick to rise above expectations this season?

— Charlie Hess (@chess73) February 6, 2019
The Angels are likely going to need a few players to perform above expectations in 2019 in order to contend for the postseason. Closer Cody Allen could be a good candidate, as he's better than the 4.70 ERA he put up with the Indians last year, while right-hander Matt Harvey is further removed from his injury troubles and could have a bounce-back year.
:: Submit a question to the Angels Inbox ::
One player who intrigues me is David Fletcher, as he had a sneaky good rookie year despite not having much power. Advanced metrics loved his defense at second base and he should be able to put up better numbers than his .275/.316/.363 line in 80 games last year. He's the favorite to win the second base job in camp and could be in for a surprisingly solid season.
When is Eppler shooting for Ohtani to start this season? Who do you think gets more starts at 1st, Pujols or Bour?

— Bryce Kelley (@brycekelley_) February 6, 2019
The Angels still don't have an official timeline for Shohei Ohtani's return from Tommy John surgery, but he's not expected to miss too much time early in the season. He should be starting his swinging drills in the next few weeks and will continue to progress from there.
One thing that'll be important to note is that even once Ohtani returns, there could be some days where he might not play because of his throwing program. He's a unique case because he's not just returning as a hitter and is also building up his arm strength to pitch again in 2020.
As for first base, Justin Bour is likely to get more playing time there than Albert Pujols, just based on their production numbers the last few seasons. Pujols will get plenty of playing time at designated hitter early in the season, but it'll be a very interesting situation at first, which brings us to the next question.
What is a reasonable expectation for @Angels fans to put on Albert Pujols this season assuming he stays healthy?

— RMD (@Baseball_FAN33) February 6, 2019
It's a fair concern, as Pujols came into last year with a healthy offseason, but put up similar numbers to 2017 and ended the season on the disabled list after arthroscopic surgery on his left knee in August. The Angels expect him to be ready for the start of Spring Training, but he'll likely be eased into action to make sure he doesn't have any setbacks.
Pujols, 39, hit .245/.289/.411 with 19 homers, 20 doubles and 64 RBIs in 117 games last year before the injury, and he'll need to produce better than that to remain a fixture in the lineup. Bour was signed to a one-year deal to play first base and Ohtani will be the club's regular designated hitter once he returns from Tommy John surgery early in the season. Pujols figures to get a bulk of his at-bats against lefties, but he's actually fared better against right-handers the last two seasons.
So Pujols has a lot to prove this year and it'll be interesting to see if the future Hall of Famer can bounce back from the last two years. Manager Brad Ausmus said at the Winter Meetings that he plans to pick his lineups based on production, so it's an important season for Pujols, who remains under contract through the 2021 season.
Is Zack Cozart's left shoulder completely healed? Any restrictions on his ability to field at third or relocate his 2017 offense?

— Mike (@ammike) February 6, 2019
Zack Cozart is healthy after undergoing surgery to repair a torn labrum in his left shoulder in late June. The good news is that it wasn't his throwing shoulder, which makes it easier to return from the injury. It shouldn't affect his ability to play third, as he could still start at second or third depending on how the rest of the infield competition shakes out between second baseman Fletcher, third baseman Taylor Ward and second base prospect Luis Rengifo.
Cozart had a down year offensively before the injury, hitting .219/.296/.362 with five homers, 13 doubles and 18 RBIs in 58 games. It'll be hard from him to replicate his numbers with the Reds in 2017, when he batted .297/.385/.548 with 24 homers, 24 doubles and 63 RBIs in 122 games. But he should improve his numbers from last year and is a solid defender, having played shortstop with Cincinnati before joining the Angels.
Who do you think will be the Angels main leadoff hitter?

— Dylan Brunnenkant (@Dkant13) February 6, 2019
Cozart has a chance, as he was the club's leadoff hitter to open last season, but it might not happen early this season because he's coming off the surgery and struggled last year. Kole Calhoun is also a candidate after he played better in the second half, while Fletcher could also serve in that role if he wins the second base job in Spring Training. The early guess is Calhoun, but it really is up in the air heading to Spring Training.
Keuchel is still out there. He's going to need a team soon. Any chance the Angels get him on a short term deal?

— Agent 86 (@dweinberger66) February 6, 2019
Considering general manager Billy Eppler said he had to stretch the budget to sign Allen, it doesn't seem likely they're going to sign Dallas Keuchel. But he would be a good fit in the rotation and has been more durable than the current group of Angels starters. It'll be interesting to see how his market shapes up now that Spring Training is almost here. Signing Keuchel can't be officially ruled out, but it would be a big surprise.