White Sox FAQ: Details on the upcoming season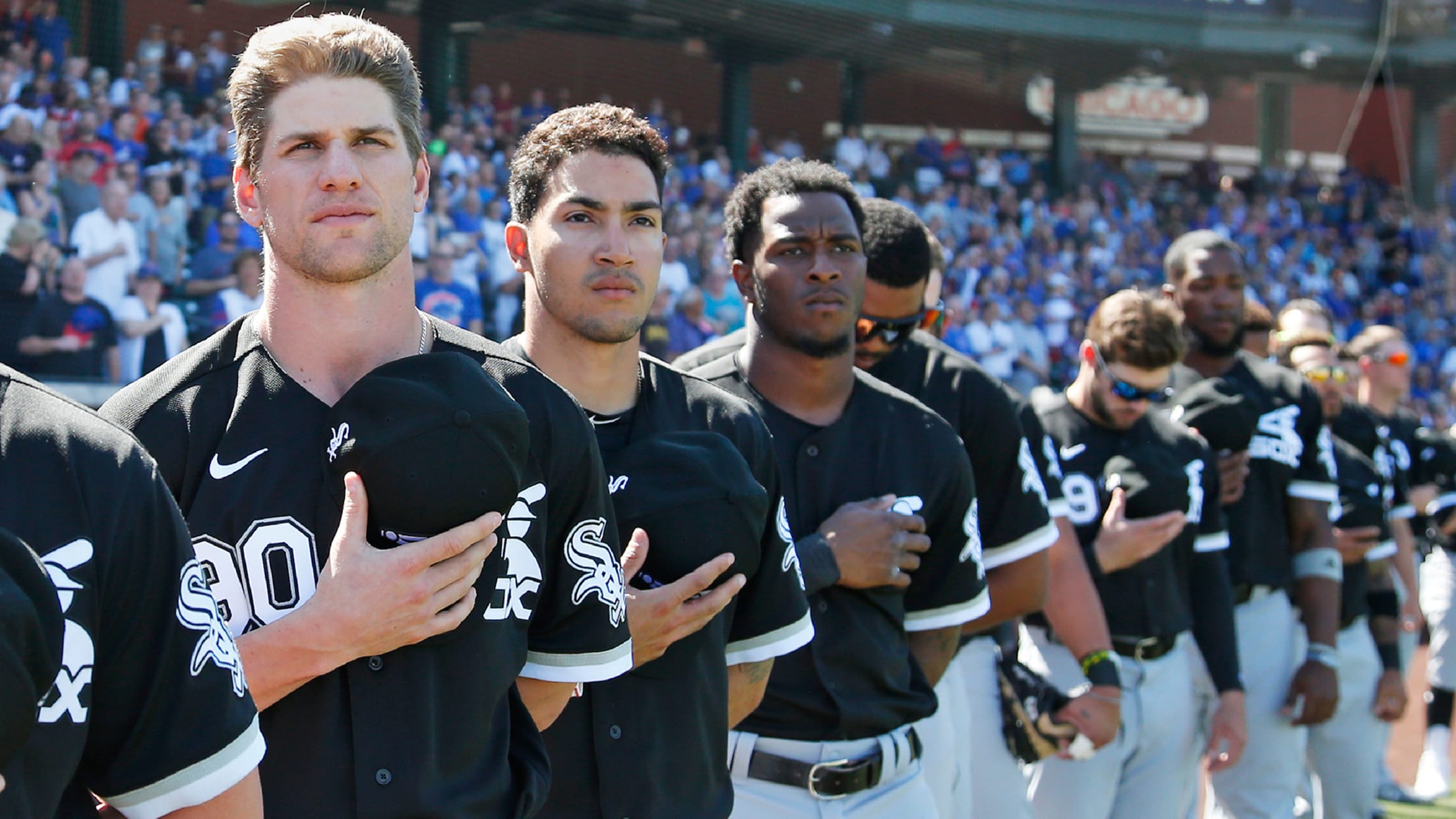 CHICAGO -- When last we saw the White Sox in Arizona as the coronavirus pandemic brought Spring Training to a halt, the team was preparing to move from a rebuilding phase begun in December 2016 into potential American League Central contention. The vibe was outstanding during camp, with key new
CHICAGO -- When last we saw the White Sox in Arizona as the coronavirus pandemic brought Spring Training to a halt, the team was preparing to move from a rebuilding phase begun in December 2016 into potential American League Central contention.
The vibe was outstanding during camp, with key new additions such as catcher Yasmani Grandal, left-handed starter Dallas Keuchel, designated hitter Edwin Encarnación, right fielder Nomar Mazara, reliever Steve Cishek and left-handed starter Gio González melding with the free-agent return of first baseman José Abreu and top young talents such as Lucas Giolito, Tim Anderson, Eloy Jiménez and Yoán Moncada. That continued development will restart in late July over the course of a 60-game season.
• Play Ball: MLB announces 2020 regular season
Luis Robert, the White Sox top prospect and baseball's No. 3 prospect overall per MLB Pipeline, will make his long-awaited Major League debut after agreeing to a six-year, $50 million extension during the offseason. Moncada also will be playing under a five-year, $70 million deal agreed upon during Spring Training, with the hope for an extended period of sustained success taking off via this shortened campaign.
• FAQ: All you need to know about the 2020 season
"We are going to be just fine and ready to start playing and do the things we know we can do and what we were building when the first Spring Training started," Moncada said.
When will camp start, and where?
Summer camp will take place at Guaranteed Rate Field for the White Sox and begin on July 1, when players start to report.
When is Opening Day?
Opening Day is tentatively scheduled for July 23 or 24. MLB created a 60-game schedule and sent it to the Players' Association for review. The location and opponent for the White Sox first game has yet to be released, but the full schedule is expected in the next week to 10 days.
Which teams will be on the schedule?
The White Sox will play 10 games each against American League Central opponents -- the frontrunning Twins and Indians, and the rebuilding Royals and Tigers. They will play the remaining 20 against a deep National League Central, facing the Cubs, Brewers, Cardinals, Pirates and Reds.
How to watch
Stream out-of-market White Sox games LIVE on MLB.TV on your favorite supported devices.
How to listen
Listen to every White Sox game LIVE online or on the go with MLB Audio.
How are the White Sox injured players doing?
Michael Kopech should be the most interesting player to watch, since the hard-throwing right-hander who had Tommy John surgery in September 2018 almost certainly would have been with the big league team by now during a 162-game season. He was going to be eased back into action in the Minors to open 2020, getting some innings on the mound while also being kept away from the early cold weather conditions. Kopech looked very impressive during his one Cactus League inning, hitting 100 mph on six pitches.
Don't be surprised if the White Sox use Kopech as an opener from time to time or pair him with other starters. They also want to give him the necessary amount of work to continue his development toward becoming a top-of-the-rotation starter.
Carlos Rodón, who underwent Tommy John surgery in May 2019, should be ready to contribute at some point near the start of the season or shortly thereafter. Other pitchers doing Tommy John rehab work such as Dane Dunning (March '19 surgery), Jimmy Lambert and Ryan Burr (June '19) figure to be getting much closer than they certainly would have been in late March or even late May, while Jonathan Stiever, the No. 5 White Sox prospect per MLB Pipeline, should be ready after dealing with a muscle strain in his right forearm during Spring Training.
González never pitched a Cactus League inning back in March due to the left shoulder discomfort he felt before the start of Spring Training. But he was scheduled to throw in a game on March 11 before it was rained out, so González already had worked his way back into action.
Giolito, the projected Opening Day starter, had worked one Cactus League inning after tweaking a chest muscle following a nasty bout of the flu in January, but he also was set to pitch in that March 11 game and is completely healthy. Grandal was back in games after dealing with a minor left calf strain that slowed him at camp's outset, and Encarnación, who was sidelined during camp by back soreness, should be ready to play.
What are some competitions to watch when camp resumes?
The 26th man and possibly the last bullpen arm really were the last remaining questions to be answered over the final nine days in the first Spring Training. Leury García looked to be the team's starting second baseman, with Nick Madrigal, the White Sox No. 4 prospect per MLB Pipeline, targeted for Triple-A Charlotte. The question now is how the White Sox fill out the final roster spots for the season's outset, with a focus on extra pitching seeming likely.
How will rosters be different? And how will those changes affect the White Sox?
Teams can field a 30-man Opening Day active roster, which they must reduce to 28 players at the season's two-week mark. Two weeks later, on Day 29 of the season, they must reduce the roster to 26 players. They will carry 26 players for the rest of the season, with an additional player added for doubleheaders.
The makeup of the White Sox taxi squad should be very interesting, with first baseman Andrew Vaughn, the team's top pick in the 2019 Draft and the No. 2 White Sox prospect per MLB Pipeline, and left-handed pitcher Garrett Crochet, the team's top selection in the 2020 Draft, among the candidates.
How did the White Sox perform in 60-game stretches last year?
The White Sox had a 29-31 record after 60 games in 2019, and people might forget this was a competitive 42-44 squad at the last All-Star break. Anderson, who won the '19 AL batting title, hit .368 over his final 51 games. Moncada hit .412 with a .647 slugging percentage over 26 games in September and October, and Jiménez slashed .340/.383/.710 with nine home runs and 25 RBIs over his last 24 games. Jiménez had 14 homers and 40 RBIs in his last 52 games. Abreu, who topped the AL with 123 RBIs, had 11 homers and 49 RBIs over his last 55 contests of '19.