White Sox acquire lefty Frare from Yanks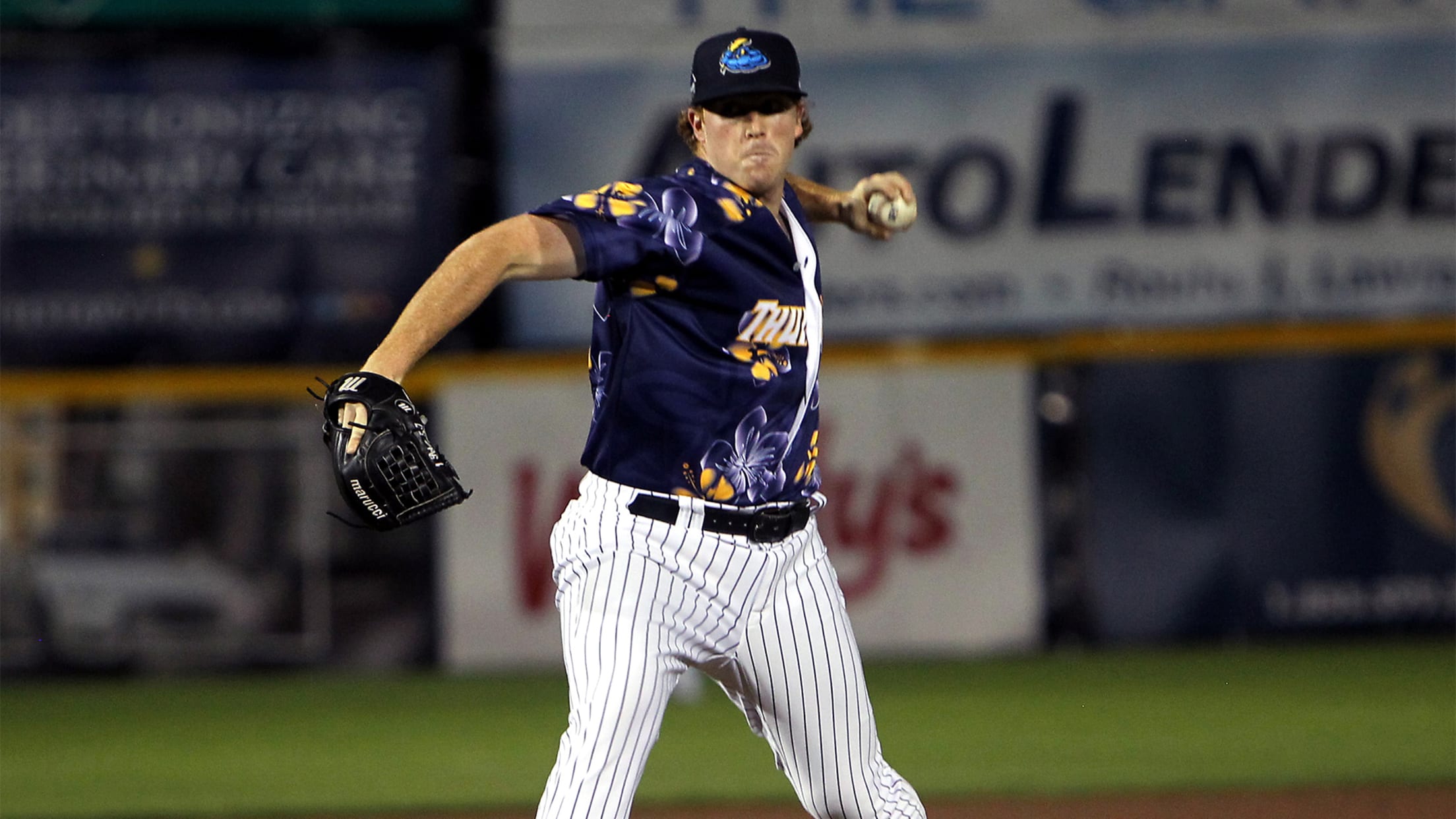 CHICAGO -- The White Sox have acquired left-handed pitcher Caleb Frare from the New York Yankees in exchange for $1.5 million international signing bonus pool money as announced on Sunday.Frare, 25, is 4-1 with a 0.81 ERA, five saves, 58 strikeouts over 44 2/3 innings, a 0.94 WHIP and a
CHICAGO -- The White Sox have acquired left-handed pitcher Caleb Frare from the New York Yankees in exchange for $1.5 million international signing bonus pool money as announced on Sunday.
Frare, 25, is 4-1 with a 0.81 ERA, five saves, 58 strikeouts over 44 2/3 innings, a 0.94 WHIP and a .174 opponents average against in 32 combined relief appearances between Double-A Trenton and Triple-A Scranton/Wilkes-Barre this season. The 6-foot-4, 215-pound Frare opened the season with Trenton and did not allow a run in 27 of his 31 outings.
Each of his final seven appearances were scoreless, covering eight innings, with 10 strikeouts. He was promoted to Scranton/Wilkes-Barre on Thursday.
"We're pleased to add another intriguing young left-hander to the organization today," White Sox general manager Rick Hahn said. "Our scouts like Caleb's three-pitch mix, which has led to him having an outstanding year thus far. We look forward to him continuing to build with our player development staff."
Left-handers are hitting .164 (10-for-61) against Frare, and opponents overall have been held to a .182 mark with RISP this season. Frare has gone 18-12 with a 2.37 ERA, nine saves and 269 strikeouts in 235 innings (10.3 strikeouts per nine IP) in 150 career appearances (two starts) over seven seasons (2012-18) in the Yankees organization. He was assigned to Triple-A Charlotte
Adding Frare gives the White Sox another left-handed relief option with Jace Fry, currently in the White Sox bullpen, and Aaron Bummer, currently pitching at Charlotte. Frare will need 40-man protection in the offseason or be exposed to the Rule 5 Draft, but he provides added insurance in case the White Sox move veteran left-handers Luis Avilan and/or Xavier Cedeno before Tuesday's non-waiver Trade Deadline or in August.
"Honestly, I don't really think about it," said Avilan on the possibility of being traded during a recent interview. "We talk about it, but just to make fun of us, like, 'Yeah, you are getting traded to the Bad News Bears' or something like that. But honestly, whereever you are, you still have to do the same job, which is get people out."