7 reasons Bryce or Manny should join this team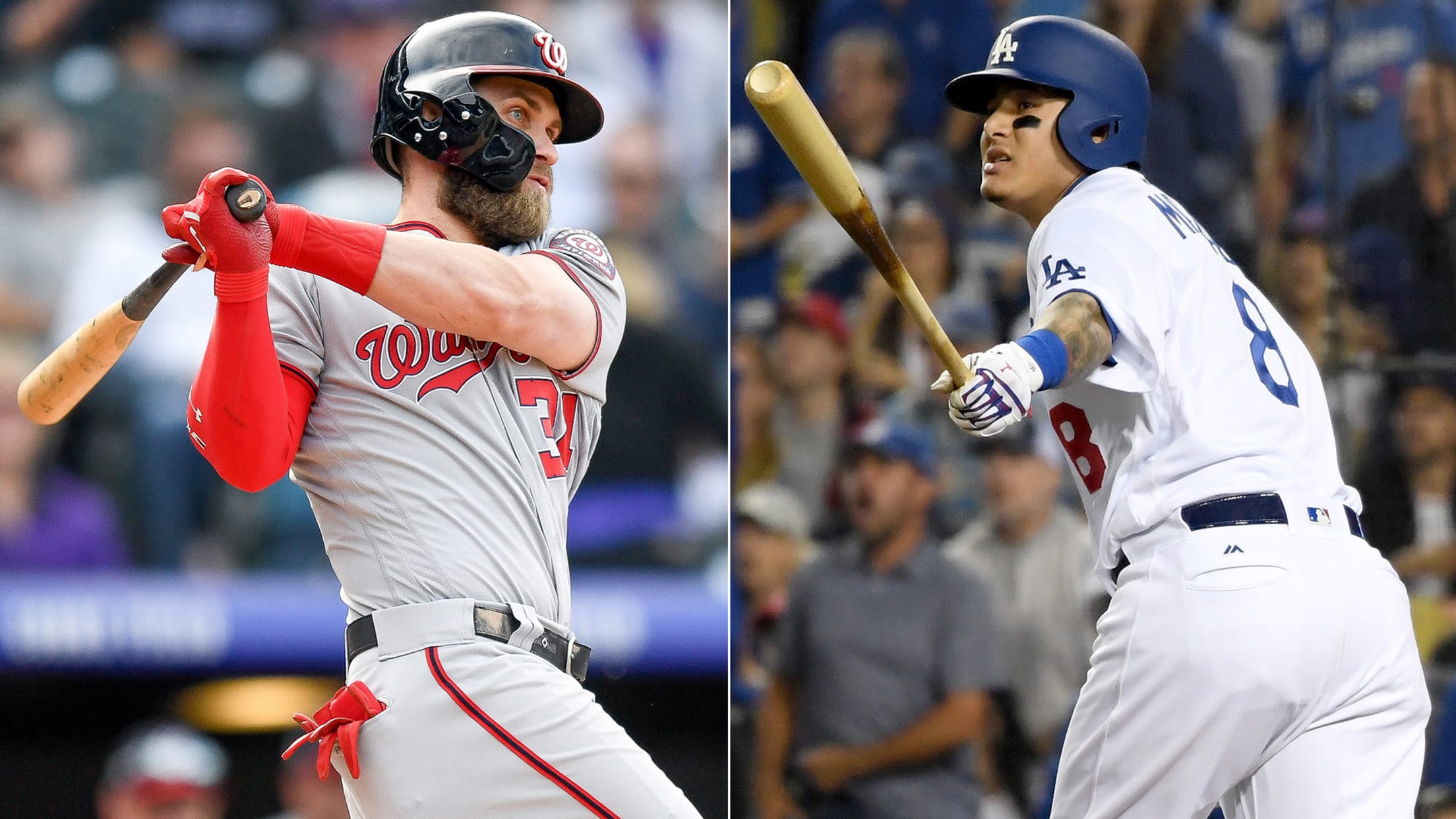 Pretty much nothing that happens this offseason would be more perfect than the White Sox signing Manny Machado or Bryce Harper. It would be tremendous for the White Sox and for Chicago. It would be a situation only a few players have been lucky enough to experience.Here's why:1. This franchise
Pretty much nothing that happens this offseason would be more perfect than the White Sox signing Manny Machado or Bryce Harper. It would be tremendous for the White Sox and for Chicago. It would be a situation only a few players have been lucky enough to experience.
Here's why:
1. This franchise seems to be on the verge of a great run
To look at all that young talent is to see what the Royals, Cubs, Astros and Braves were a couple of seasons ago. Winning appears to be inevitable, and when it happens, one of the great sports cities in this country will be wildly energized. To be the superstar leading the charge would be as good as it gets.
• Bryce, Manny market 'heating up'
2. This signing would signal a new era for the franchise
White Sox fans are looking for a reason to be excited. They've read about the young talent that general manager Rick Hahn has accumulated. They've read that outfielder Eloy Jimenez is going to be a star, as will catcher Zack Collins, right-hander Dylan Cease, outfielder Luis Robert and others. What they don't have is a face-of-the-franchise foundation to build around.
3. Signing either would have an immediate impact on the AL Central
The Braves rode a bunch of young players to an 18-game improvement and an NL East championship in 2018. Why can't the White Sox do something similar in 2019? They've already added reliever Kelvin Herrera, outfielder Jonathan Jay and designated hitter Yonder Alonso. If youngsters such as Carlos Rodon, Reynaldo Lopez and Yoan Moncada keep getting better, a big improvement seems possible.
4. Chicago
You would have the opportunity to have one of the great sports cities in the world -- come to think of it, one of the great cities period -- in the palm of your hand. Check out those photos of the celebration that greeted the White Sox after the 2005 World Series. They take this stuff seriously. You would be the man.
5. You would help the young players in all sorts of ways
You would be the center of attention, which would allow them to go about their business and deal with the successes and failures all young players experience. You could also be an example in terms of preparation, resilience and all the rest.
6. You get to play for White Sox manager Rick Renteria
You could understand why the White Sox pride themselves on the team motto, "Ricky's boys don't quit." You will play for someone both beloved and respected, someone who demands a certain level of accountability and effort, but also someone who always has your back.
7. You get to join the White Sox family
This franchise might have baseball's happiest employees. Few outside the organization completely understand it, but it's a significant part of the franchise's appeal to people inside the game. In a city sometimes dominated by Cubs news, the White Sox have an us-against-the-world mentality that unites everyone.
• Free-agent rumors
Money ultimately decides most of these free-agent deals. But players also look at where they'll be playing and whom they'll be playing for and, most of all, if they'll be happy. There are no bad choices. It's understandable that Harper might feel the tug of returning to the Nationals. Beautiful city. Great franchise. No downside.
And if Machado has dreamed of playing for the Yankees and if the Yankees are interested, good for him. Same with the Phillies. Maybe Harper and Machado don't remember when the Phillies were winning five straight NL East championships and how Citizens Bank Park was sold out, and every game had the feel of a postseason contest.
To reemphasize: There are no wrong answers. But to see the White Sox land one of these guys feels like something that would be good for the sport -- certainly good for the White Sox -- and good for Harper or Machado, too. Here's hoping.