Eager White Sox being patient with Jimenez
Club pleased with development of No. 1 prospect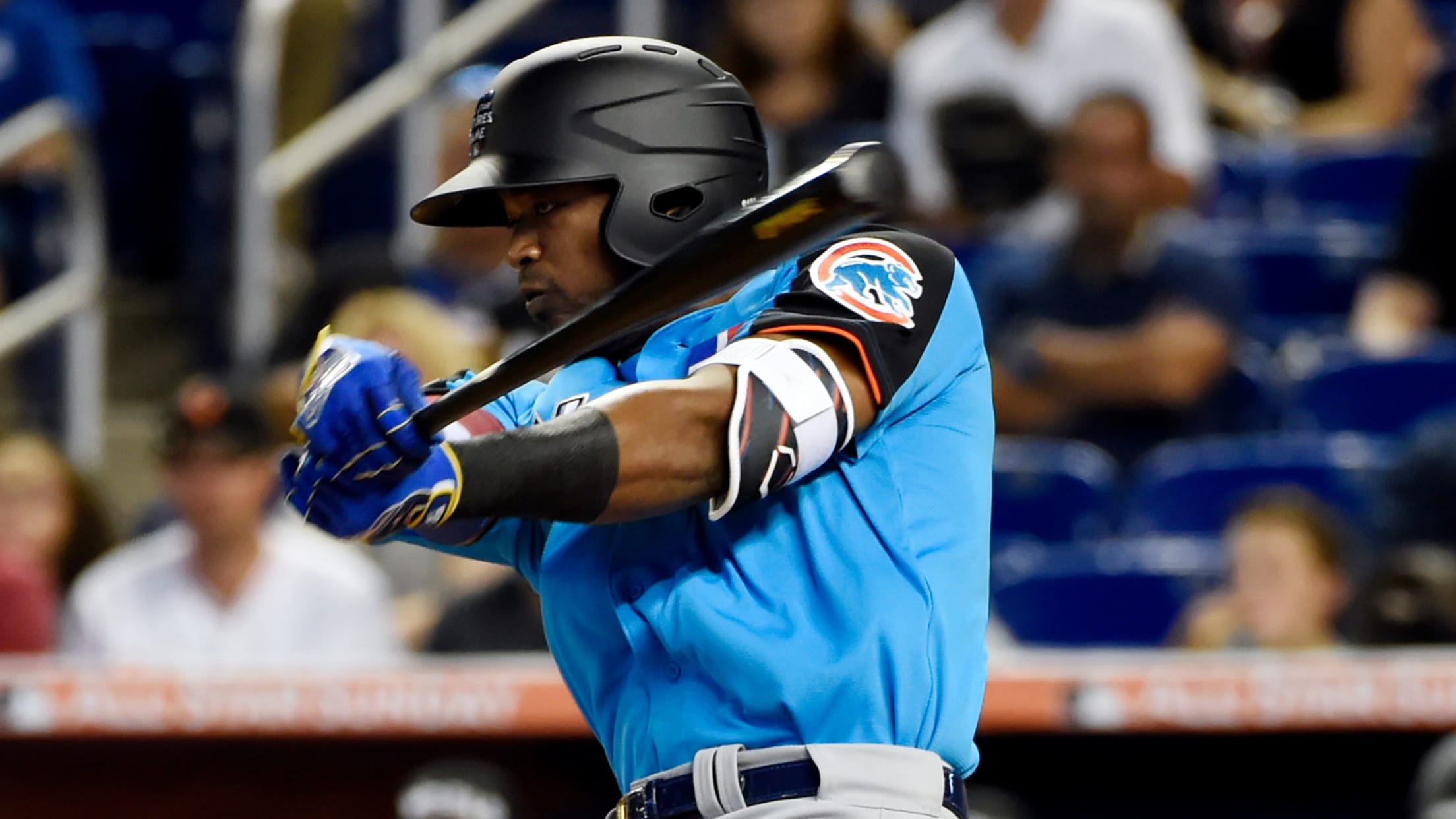 ANAHEIM -- If White Sox fans had their druthers, Eloy Jimenez would already be playing every day in left or right field for their team in the Major Leagues.The No. 1 White Sox prospect, per MLB Pipeline, and the No. 2 prospect in all of baseball continues to hit for
ANAHEIM -- If White Sox fans had their druthers, Eloy Jimenez would already be playing every day in left or right field for their team in the Major Leagues.
The No. 1 White Sox prospect, per MLB Pipeline, and the No. 2 prospect in all of baseball continues to hit for Triple-A Charlotte, posting a .351 average with five doubles, five home runs, 10 RBIs and a 1.022 OPS in 20 games since being promoted to the Knights. But the learning and development continues for the talented 21-year-old.
"It's going to be continuing to get at-bats under his belt, continuing to get playing time in the field, continuing to experience all the things that go on, on the bases and defensively," White Sox manager Rick Renteria said. "Then ultimately when the organization feels that he is ready to present here, he will be here.
"Then at that point we will have things to go through. But as long as he continues on the positive path which he is currently following, hopefully for all of us, he will be here at some point and time. I can't tell you when, but he's moving in the right direction."
Jimenez, who returned from an adductor strain on July 15, has played 44 games in left field this season as he continues to work on all facets of his game.
"When you're putting in time there, you're still covering baseball situations, reactions to different types of things that are going on on both sides of the ball," Renteria said. "Certainly we see that he has a definite ability to put the barrel on the baseball. And we also see that he continues to develop as an outfielder.
"You want to be multi-faceted as a Major Leaguer. You want to be able to defend, you want to be able to hit the ball, run the bases a certain way. Until he gets here, we won't truly know how evolved he has become. And then when they do get here, obviously, there is a learning curve and things that can be adjusted."
Sanchez honored for Heart and Hustle
Third baseman Yolmer Sanchez was named Tuesday as the White Sox 2018 Heart and Hustle Award winner by the Major League Baseball Players Alumni Association (MLBPAA). This award honors active players who demonstrate a passion for the game of baseball and best embody the values, spirit and traditions of the game. The Heart and Hustle Award is also the only award in Major League Baseball that is voted on by former players.
"Yolmer brings all the things that embody this award to the field, clubhouse, bus and team plane every single day," said White Sox executive vice president Ken Williams in the press release to announce the honor.
"People see how you respect the game and how you play," said Sanchez before Tuesday's game. "More than talent, it's about the passion and the respect about the game. I feel good and proud of myself. I try to show what I can do. I play hard."
Sanchez also has fun playing baseball, shown by his humorous interaction with teammates and even his self-celebration for game-winning moments by dumping water on his own head.
"I work hard my whole life to get here in the big leagues so I want to enjoy every second of being here," Sanchez said. "I don't know how long I'm going to be here, so I'm going to enjoy every second.
"You have to respect your team. You have to respect the other team. Most important you have to respect the fan base. They take time to come to the game. They pay for their tickets. So I think they come here every day to see a good show. You have to give everything you got between those lines and help your team win games and put on a good show."
The final winner will be announced on Nov. 8, 2018, at the 19th Annual Legends for Youth Dinner in New York City.
Garcia back in lineup
Avisail Garcia thought much more of his wife, two children and extended family in Venezuela than baseball when he was experiencing pressure in his chest and a fast heart beat prior to Monday's contest. So he was relieved to receive a clean bill of health and be back in action Tuesday.
Garcia actually returned as a defensive replacement in the eighth inning Monday after he ran through tests at a local hospital.
"We love baseball but it's something that happens, you have to check it out," Garcia said. "It's not the same, but you see what happened with [Danny] Farquhar.
"That's really different. But nobody wants that to happen. At least I had a chance. That's why I say it's different. Nobody wants that to happen, so I feel something weird like that in my chest and my heart so I've gotta go to the hospital. I'm OK now."