Renteria has a few high-leverage relief options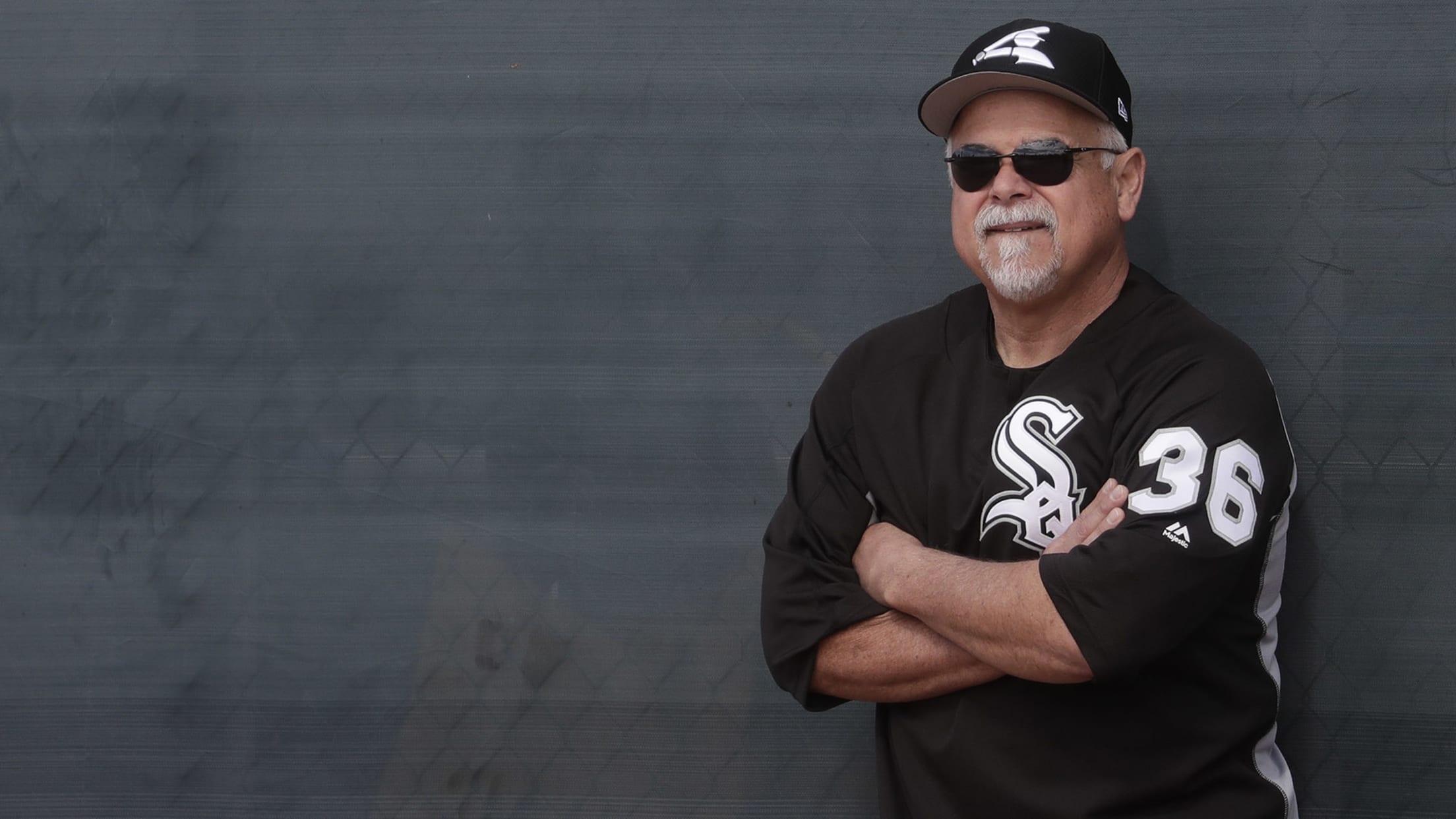 GLENDALE, Ariz. -- When it comes to closing out 2019 White Sox victories, manager Rick Renteria has a number of high-leverage options.
GLENDALE, Ariz. -- When it comes to closing out 2019 White Sox victories, manager Rick Renteria has a number of high-leverage options.
In fact, after mentioning Alex Colome, Kelvin Herrera and Nate Jones as 7th-to-9th-inning possibilities during his Cactus League media day interview session Tuesday, Renteria quickly added Jace Fry, Juan Minaya and Ian Hamilton as also being able to fill the roles.
"They're coming in with the idea of being selfless and being used whenever we need them to be used for a particular situation that we believe it calls for," Renteria said. "I have to be able to have the flexibility to do what I can in order to maximize how I can use them effectively.
"As bullpen usage has evolved, I'm no different than anybody else. If I have a situation to have the best matchup to keep me in a ballgame and I believe that the game is on the line in the seventh, I'm going to use the guy that I think is going to be able to put that fire out the best he possibly can."
Ten different players recorded saves for the White Sox in '18, including six who no longer are with the organization. They brought in Colome from Tampa via trade and signed Herrera as a free agent, giving the White Sox two late-inning forces who previously pitched for contending teams.
Ideally Renteria would like to have set pitchers in each of the last three innings, but those roles figure to evolve with the season. Colome, who saved an American League best 47 in 2017 and sits four saves short of 100 for his career, is ready for anything, but prefers the tougher situations.
"I like to pitch with the game on the line, when I can feel the adrenaline running through my veins," Colome said through interpreter Billy Russo. "That's why I like the ninth.
"But if a situation arises in the seventh or eighth and it's a big situation for the team, I would hope to feel the adrenaline. I don't know how to do it when the adrenaline is not there."
Basabe dealing with injury
Luis Basabe was participating in live batting practice Monday when he took a swing and felt something like a pop in his left hand. That pop translated to a fractured left hamate bone, which Basabe will have removed during surgery Monday in Chicago.
Basabe, the No. 9 White Sox prospect per MLB Pipeline, will be out 4 to 6 weeks and is expected back on the field in 12.
"I never imagined it would require surgery," said Basabe, who was wearing a cast on his left hand Friday. "The first time I felt it, I wasn't overly concerned. I thought I would be good to go in a week.
"It is not as frustrating as sad. I just feel sad because I came to Arizona early to start working on my preparation for this season and suddenly the first week, this happened."
The 22-year-old Basabe hit .258 with 15 home runs, 21 doubles, eight triples and 56 RBIs in 2018 over stops at Class A Advanced Winston-Salem and Double-A Birmingham.
White Sox agree to terms with 27 players on 2019 contracts
The White Sox agreed to terms on 2019 contracts with 27 players on Friday. Those players are:
Pitchers (17): Manny Banuelos, Aaron Bummer, Ryan Burr, Dylan Cease, Dylan Covey, Caleb Frare, Fry, Carson Fulmer, Lucas Giolito, Hamilton, Michael Kopech, Reynaldo Lopez, Kodi Medeiros, Minaya, Jose Ruiz, Jordan Stephens and Thyago Vieira.
Catcher (1): Seby Zavala.
Infielders (2): Yoan Moncada and Jose Rondon.
Outfielders (7): Micker Adolfo, Basabe, Ryan Cordell, Nicky Delmonico, Adam Engel, Eloy Jimenez and Daniel Palka.
With the signings, all members of the White Sox 40-man roster are under contract for the 2019 season. The top three deals of these 27 were Lopez at $580,000, Moncada at $575,000 and Giolito at $573,000.
They said it
"I just want to see him see balls off the bat, make the plays, make whatever adjustments we need to make after we've seen him play there a couple of times to see what it is we have to attack." -- Renteria, on Moncada's White Sox debut at third base