Upper deck closed, but Sox grounds crew comes through
Field playable for Saturday's game; fans in attendance offered gift certificates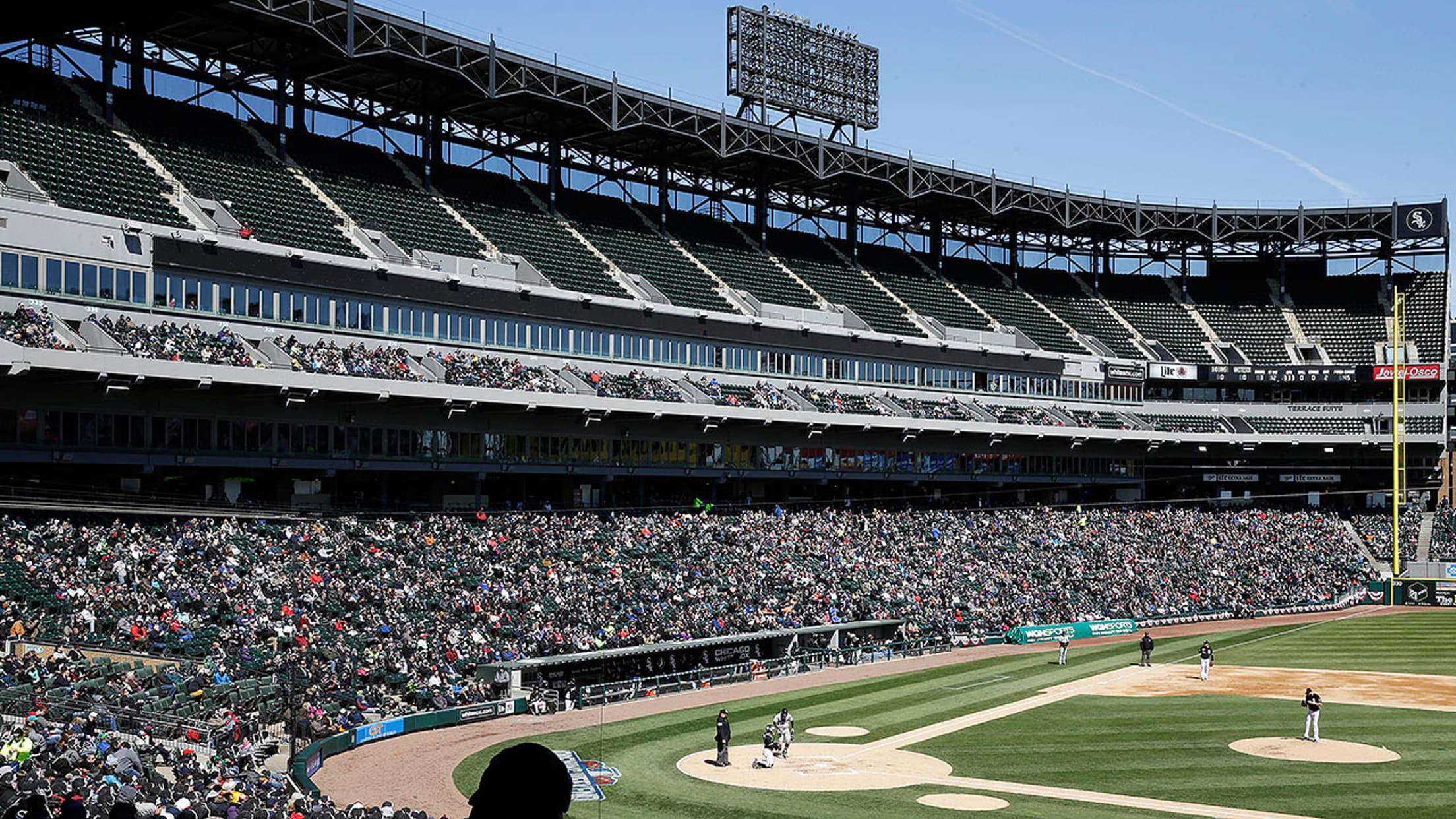 The upper deck was closed Saturday, but fans in attendance were offered gift certificates. (AP)
CHICAGO -- Approximately an inch of snow was on the ground at U.S. Cellular Field when head groundskeeper Roger Bossard and his crew began shoveling and defrosting the field Saturday morning.This overnight snow followed intermittent flurries and harsh conditions during Friday's 7-1 home-opening loss to the Indians. But somehow, the
CHICAGO -- Approximately an inch of snow was on the ground at U.S. Cellular Field when head groundskeeper Roger Bossard and his crew began shoveling and defrosting the field Saturday morning.
This overnight snow followed intermittent flurries and harsh conditions during Friday's 7-1 home-opening loss to the Indians. But somehow, the field was ready to go for the White Sox 7-3 victory Saturday.
"I don't think it's fun for anybody by any means when it's literally freezing outside," said the White Sox winning pitcher Chris Sale, who wore short sleeves during his seven-inning effort despite the game-time temperature of 32 degrees. "What an unbelievable job that the grounds crew did.
"You saw the field this morning. It was trashed, really. So hats off to those guys for actually allowing us to play."
The upper deck was closed for the afternoon contest, with attempts to de-ice the ramps leading to the ramps icing over again. That work caused a delay in the gates opening and fans getting into the ballpark, with the White Sox offering all fans in attendance Saturday a gift certificate redeemable for one free Upper Level seat or a $5 Outfield Reserve seat for any future 2016 April or May home game.
#WhiteSox offer gift certificates to a future April or May game to all fans in attendance today: pic.twitter.com/DJwANnvhGH

— Chicago White Sox (@whitesox) April 9, 2016
Certificates can be redeemed at the White Sox Box Office beginning at 10 a.m. Sunday or by mail.
"Minnesota a couple years ago was pretty cold," White Sox second baseman Brett Lawrie said. "But I think this is a new standard."
White Sox manager Robin Ventura vaguely remembers his dealings with snow as a player in Chicago.
"It doesn't seem unfamiliar," Ventura said. "But there won't be snow. Roger's gonna get rid of it. I trust him. It'll be cold, but I think guys are used to it by now.
"Everybody that plays in northern cities, you start in April, you're gonna get it. You get used to it, prepare for it, put on enough gear and go get 'em."
The Indians played through bitter cold during their opening homestand.
"So it's not necessarily an advantage," Ventura said. "But there's no sense in complaining about it because we're gonna play the game. You play it, you try to get the most out of it as you can. They're playing in the same stuff."