Offseason checklist: White Sox needs & moves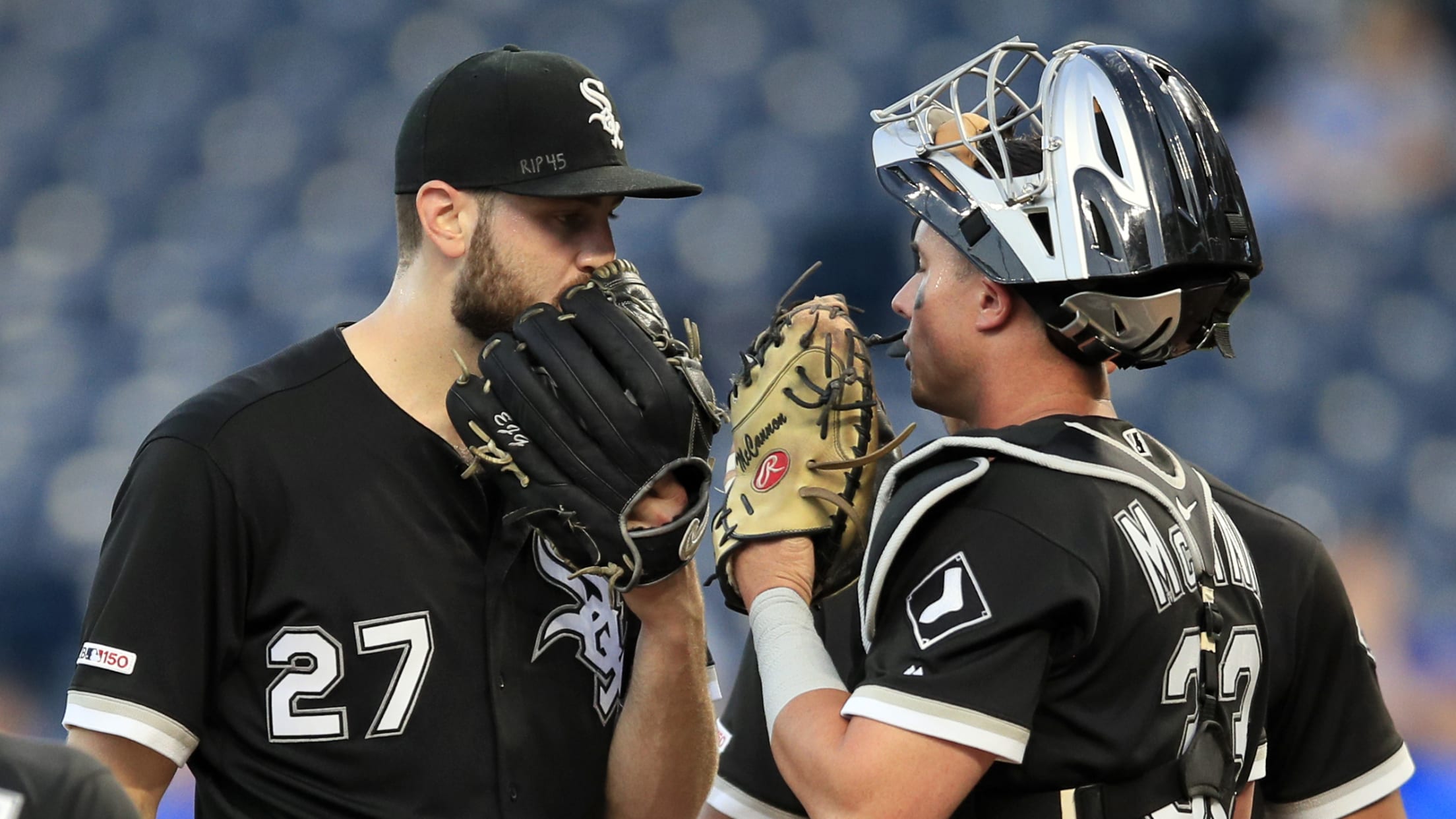 CHICAGO -- The White Sox have reached the end of their beginning phase as part of their ongoing rebuild. When the time is right, the money will be there for the White Sox to strongly supplement their developing young prospects. Both of these statements were expressed in the past year
CHICAGO -- The White Sox have reached the end of their beginning phase as part of their ongoing rebuild.
When the time is right, the money will be there for the White Sox to strongly supplement their developing young prospects.
Both of these statements were expressed in the past year by general manager Rick Hahn, leading the team into this current offseason following a 10-win improvement from 2018 to '19. The White Sox have a contention target for '20, meaning the time could be now for the organization to make significant moves.
So, what are the White Sox biggest needs entering 2020, and what moves have they made to address them? MLB.com is keeping track here. As the offseason continues, be sure to check back for updates.
BIGGEST NEEDS
Designated hitter
The OPS at DH for the White Sox was the lowest in the American League during the 2019 season, and none of those who contributed to that number will play a prominent role moving forward. José Abreu, who was extended a qualifying offer, figures to return at first base and could move more into a DH role in the coming years with Andrew Vaughn, the team's top pick in the 2019 MLB Draft, on a fast track to the Majors. But Abreu's presence won't preclude the White Sox from going after a potential longer-term fit. J.D. Martinez is no longer an option after he opted to remain with the Red Sox, but Edwin Encarnación could make sense.
• ChiSox offseason FAQ: Abreu, FA plans, more
Right fielder
The numbers in right field were nearly as bad as at DH for the White Sox in '19, with the collective .635 OPS, 18 home runs and 89 RBIs ranking among baseball's worst. The White Sox are a righty-heavy lineup, so they could go left-handed in this particular spot, but won't sacrifice a player they want due to handedness. There are a number of talented outfielders developing within the White Sox system, but aside from Luis Robert in center field, they won't be ready by '20.
Starting pitching
Lucas Giolito, Dylan Cease and Reynaldo López already are in place, with Michael Kopech and Carlos Rodón expected back in '20 as they follow their individual recovery path from Tommy John surgery. But the White Sox will be looking for a couple of veteran starters, including one who could sit near or at the top of the White Sox rotation. A left-handed hurler would fit well in this group.
• Season in review: 5 questions Sox must answer
Catcher
James McCann proved his vast worth during his White Sox debut in '19, despite dipping to a .226 average and a .695 OPS in the season's second half. Zack Collins also is in place to move into a more regular role, but it's not certain whether the left-handed slugger will be primarily behind the plate or split time between there, at first base and at designated hitter. Look for the White Sox to have interest in switch-hitting free agent Yasmani Grandal.
Reliever
A good nucleus already is in place for the White Sox bullpen, with Alex Colomé, Aaron Bummer, Kelvin Herrera, Jace Fry and Evan Marshall. Others will be coming through the system, but a team can never have enough late-inning options when trying to move into a contending phase.
MOVES MADE
Oct. 31: Castillo traded to Texas; Abreu elects free agency
The White Sox held an $8 million club option on catcher Welington Castillo for '20 they did not plan to use. By sending along $250,000 in international bonus money to the Rangers, the $500,000 buyout became the responsibility of his new team. Castillo's departure leaves McCann and Collins as the team's main catching options presently.
Ross Detwiler, Jon Jay, Ivan Nova and Héctor Santiago also did the same from the White Sox. Abreu is the lone player of this group with a chance to return to the team, with the high value he possesses for the White Sox most likely greater than any other team's view.