Gonzalez optioned as White Sox summon Webb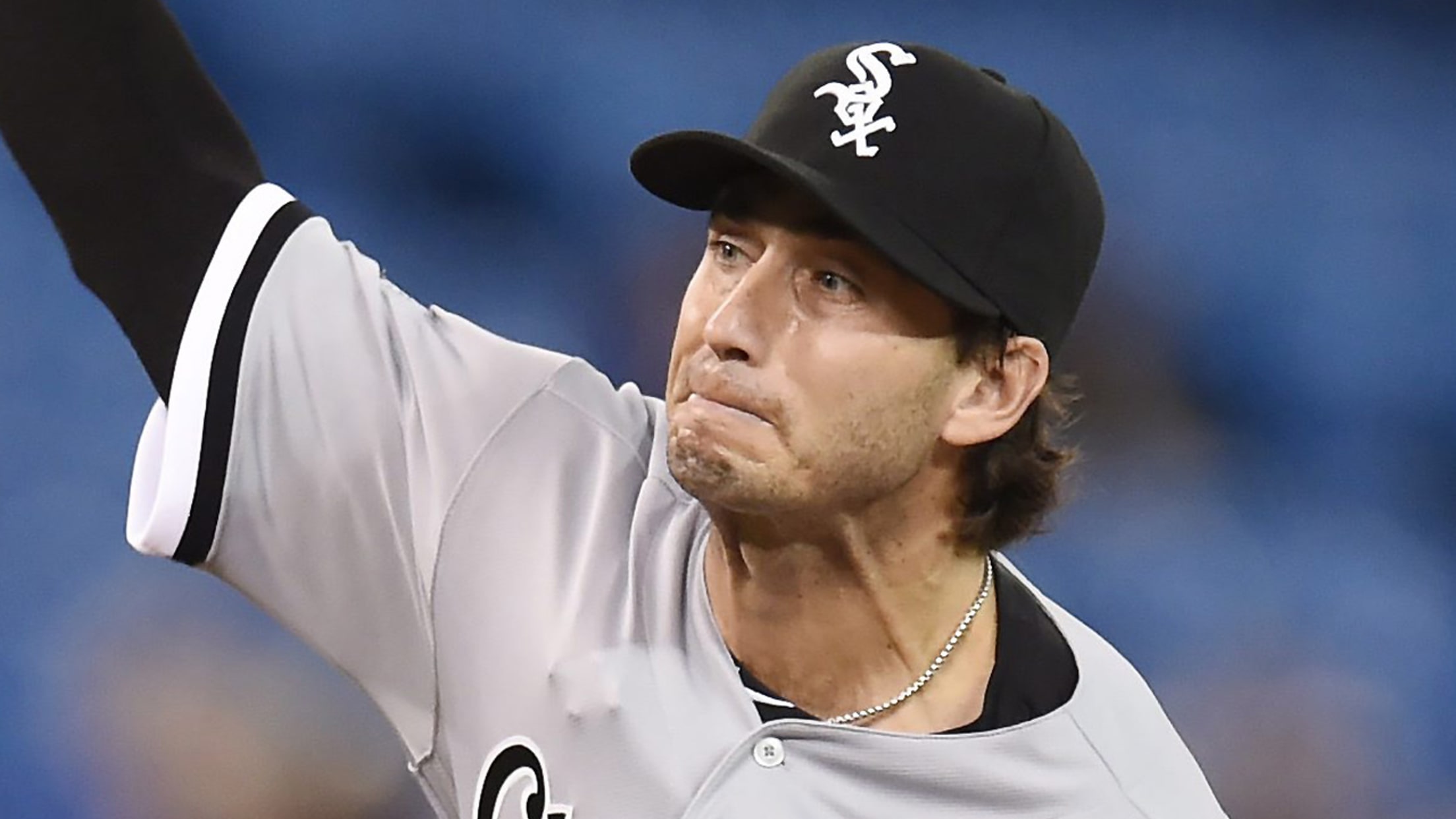 Miguel Gonzalez debuted for the White Sox on Monday, allowing five runs on 11 hits in 5 1/3 innings. (AP) (Frank Gunn/AP)
TORONTO -- Nearing the end of a stretch in which they played on 19 consecutive days, the White Sox added some relief help prior to Wednesday's 4-0 win over the Blue Jays, recalling right-hander Daniel Webb and optioning starter Miguel Gonzalez to Triple-A Charlotte.Webb made seven relief appearances with the
TORONTO -- Nearing the end of a stretch in which they played on 19 consecutive days, the White Sox added some relief help prior to Wednesday's 4-0 win over the Blue Jays, recalling right-hander Daniel Webb and optioning starter Miguel Gonzalez to Triple-A Charlotte.
Webb made seven relief appearances with the Knights this season, and is 2-1 with a 3.38 ERA. Left-handed hitters have gone just 2-for-15 off Webb this season, and the 26-year-old hasn't walked a batter over his 10 2/3 innings in the Minors.
"I'm just going right after guys trying to throw strikes," Webb said about his approach. "Who cares if they hit it? That's my mindset."
Webb has made 93 relief appearances with the White Sox since 2013, and he gives Robin Ventura an additional option during Chicago's upcoming four-game series in Baltimore.
"Daniel's throwing well enough, and he's fresh enough to come up here today," Ventura said. "We've had a long stretch, and hopefully it gets us through to that off-day on Monday. It's been helpful for us to have 13 pitchers."
Gonzalez was called up to make a spot-start in Tuesday's opener against Toronto, and he gave up five runs in 5 1/3 innings in a 7-5 win over the Blue Jays. Ventura said having a Major League caliber starter available in Triple-A is a luxury over a long season.
"You always sit there and look at what a guy does and how he goes about it," Ventura said. "I think he handled it great. Really impressed by him going out there with a lineup like this and for him being able to get through it. You're impressed with what he did, and if we need somebody, he's definitely a guy that you have confidence in bringing back up here."