L. Garcia lands on DL; Liriano called up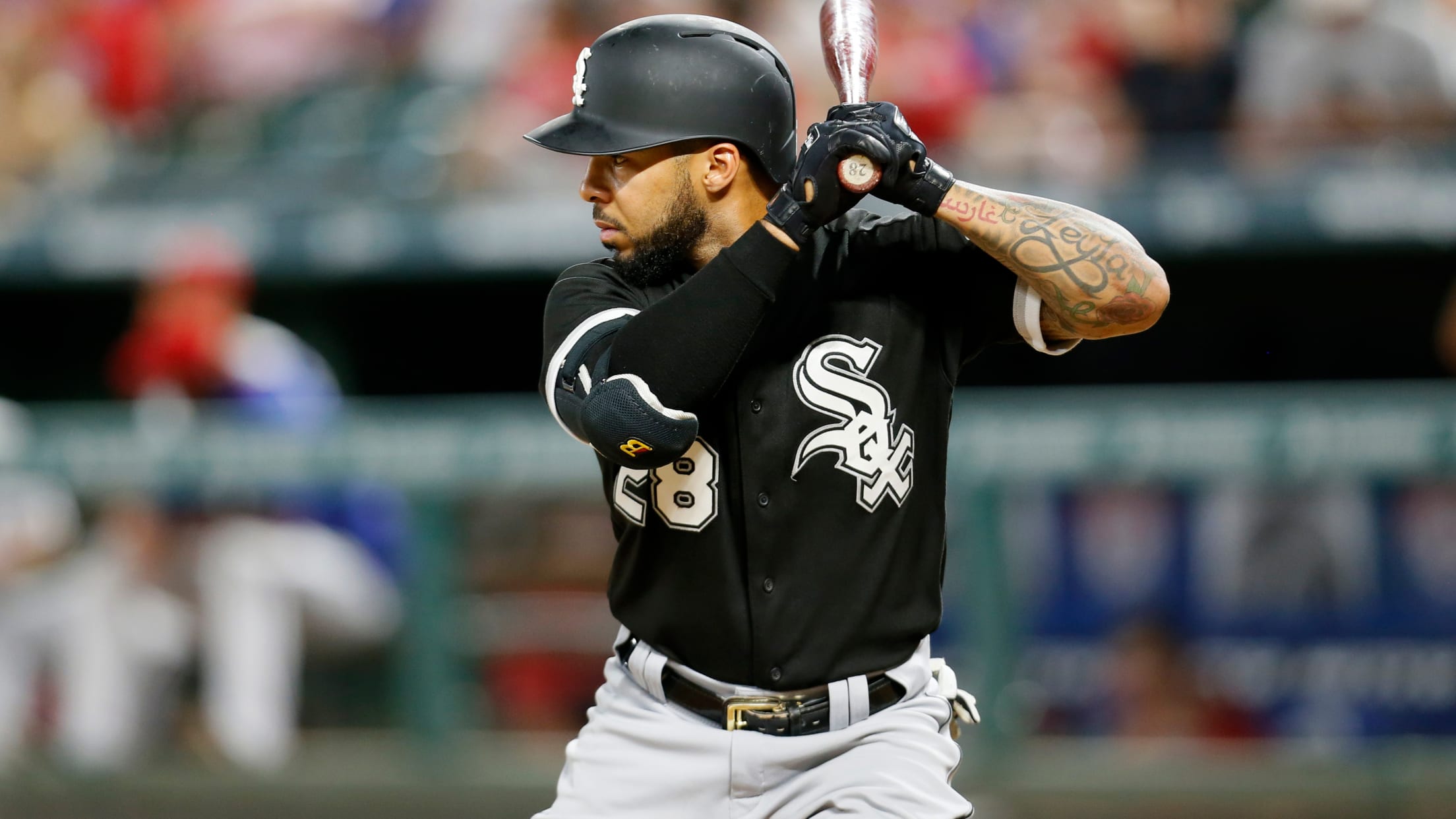 Leury Garcia has been in a slump at the plate, hitting 3-for-35 over his last 10 games. (AP)
CHICAGO -- White Sox outfielder Leury Garcia was placed on the 10-day disabled list with a sprained right thumb prior to Saturday's game against the Rays at Guaranteed Rate Field. White Sox manager Rick Renteria said an MRI showed ligament aggravation.Rymer Liriano's contract was purchased from Triple-A Charlotte, and he
CHICAGO -- White Sox outfielder Leury Garcia was placed on the 10-day disabled list with a sprained right thumb prior to Saturday's game against the Rays at Guaranteed Rate Field. White Sox manager Rick Renteria said an MRI showed ligament aggravation.
Rymer Liriano's contract was purchased from Triple-A Charlotte, and he got the start in left field on Saturday. Liriano, 26, hit .256 with 17 home runs and 52 RBIs in 123 games with Charlotte this season.
Liriano played 38 games with the Padres in '14, hitting .220 with a home run and six RBIs. He missed the entire 2016 season after sustaining multiple facial fractures after being hit by a pitch in the face during a Spring Training game while in camp with the Brewers.
"He was a very strong prospect for us at that time [in San Diego]," said Renteria, who was on the Padres' coaching staff when Liriano arrived. "Could run, had some pop, very good arm, decent defender. He was very high-energy. He had to learn how to tone himself down a little bit. I think he has done that.
"He's a kid that over the course of his career has had a pretty decent idea of the plate, of the [strike] zone and has continued to develop in the Minor Leagues. Hopefully, he'll give us some solid at-bats at the plate, regardless of righty-lefty, and play some defense for us, kind of balance that out for us."
Garcia left in the fifth inning of Friday's loss to Tampa Bay. He felt discomfort during batting practice after suffering the injury when tripping on the stairs in Minnesota and trying to brace himself. He has struggled at the plate of late, hitting 3-for-35 over his last 10 games.
Worth noting
With Garcia's injury on Friday, Renteria had starting pitcher James Shields on call for an at-bat if necessary.
"He was talking about his high school power to the opposite field," Renteria said. "So he had his spikes and his bat ready."