White Sox eye young talent to add to core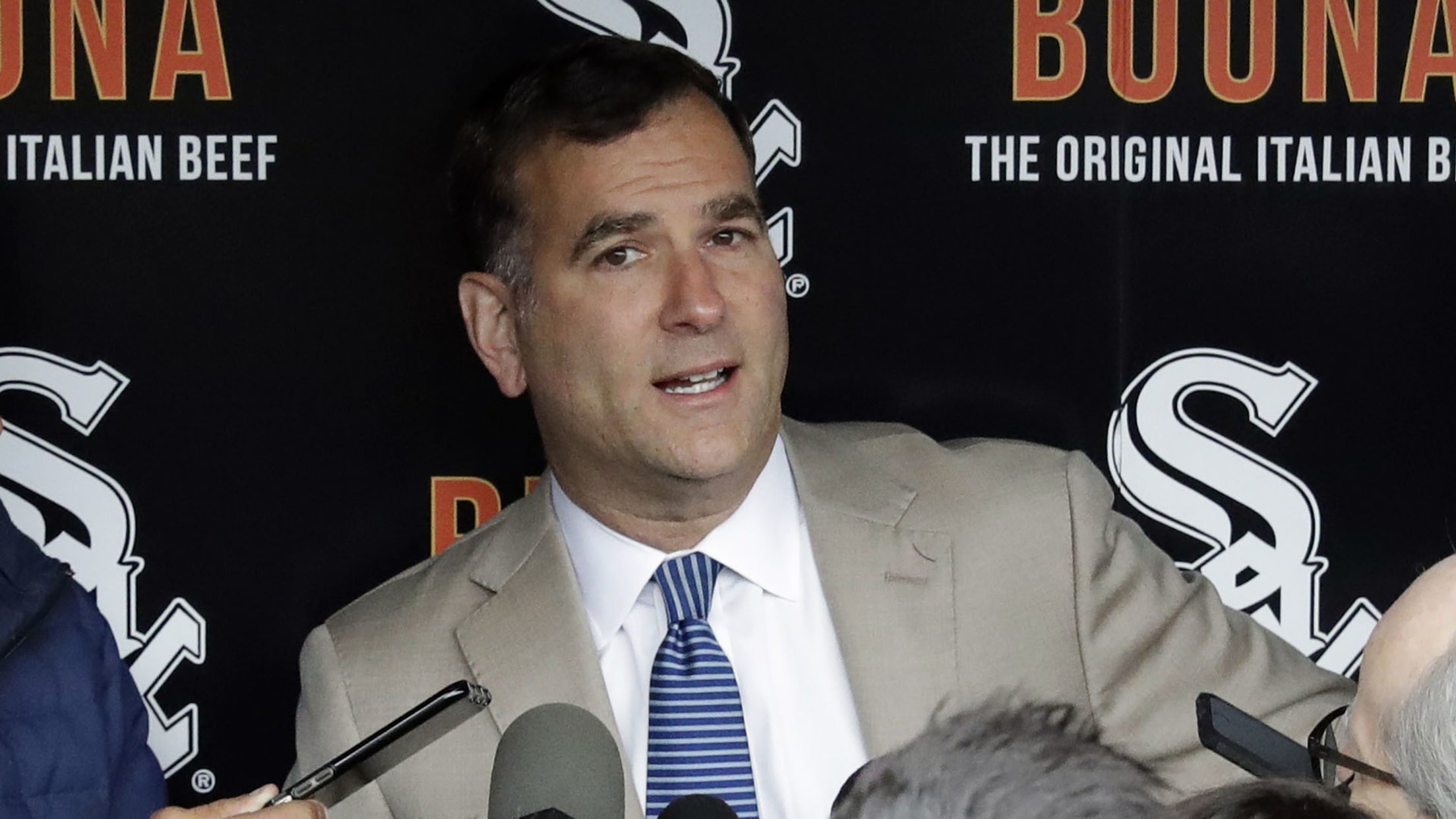 CHICAGO – Rick Hahn isn't laser focused on the 2019 White Sox finishing at .500 or even above as a representation of the end of the beginning of the organization's rebuild. There's no question the general manager would rather see his team win much more than lose. But just as
CHICAGO – Rick Hahn isn't laser focused on the 2019 White Sox finishing at .500 or even above as a representation of the end of the beginning of the organization's rebuild.
There's no question the general manager would rather see his team win much more than lose. But just as was the case with the White Sox surprising 42-44 first-half finish, Hahn is more concerned with the reason behind the results than the results themselves.
"Every time I've been asked that, it's really come down to, 'Tell me how we got to that,'" Hahn said. "If we get there because some of the older players, guys who may be in their walk years, are dominant in the second half and they carry us past 81 wins, that's probably a little less significant to me than if we continue with a lot of these young players contributing and the win total falls short.
"This season, as much as we want to win every game, as much as we're grinding it out for the guys in the clubhouse and coaches' room -- you want to see as many 'W's' as possible. But how we get there is going to be more important than what that ultimate win total winds up being."
Hahn has to be pleased with the development of rebuild core players such as All-Star hurler Lucas Giolito, shortstop Tim Anderson and third baseman Yoán Moncada, not to mention the debut of left fielder Eloy Jiménez and the arrival of starting pitcher Dylan Cease. Jimenez described his first half as good, but the second half will be better.
If that becomes true for the White Sox, the continued growth will most likely come from the continued growth of their current roster.
Current status: Both or Neither
The White Sox enter the second half seven games out of the Wild Card, with the Rays, Indians, A's, Red Sox and Rangers significantly ahead. No additions will be made solely to sneak up and break a playoff drought extending back to 2008. This rebuild centers upon contending for multiple American League Central titles and eventually fighting for World Series crowns.
But the White Sox also don't have to be sellers at this stage of the rebuild. Take closer Alex Colomé as an example. There should be contenders searching for an outstanding late-inning, high-leverage option such as Colome, but with the White Sox having at least one more year of contractual control over the right-hander, they don't have to move him unless they get exactly what's laid out. The same holds true for All-Star catcher James McCann or center fielder/shortstop Leury García.
What they are seeking
A rebuilding team can never have enough young talent to strengthen its core, as the White Sox are finding out in dealing with a run of injuries over the past two years. It also guards against underperformance. So, the White Sox will be looking for more prospect-type players, although probably a little closer to Major League ready, and contractual control for any potential players with more experience.
What they have to offer
It's still too early in the rebuild for the White Sox to be trading away prospects. Hahn has made that point clear. So, it would be veterans such as Colome, Garcia, outfielder Jon Jay and possibly even right-handed starter Ivan Nova available. Nova struggled in the first half and Jay dealt with an injury keeping him out until June 24, but teams know the value they could provide to a contender.
All-Star first baseman Jose Abreu, the clubhouse leader and overall franchise backbone, could draw interest. But the White Sox already have talked about opposing teams' value of Abreu never matching how they feel. Left-handed reliever Aaron Bummer, who had a breakout first half with a 1.89 ERA, could bring back a solid return, especially if paired with someone such as Colome. But Bummer seems just as likely, if not more so, to be part of their contending core.
Possible scenario
There was offseason interest in the Dodgers' Joc Pederson, the power-hitting outfielder and one of the Home Run Derby stars. With Pederson under control through 2020, the left-handed slugger and Colome could be the center of an even bigger deal.