Humber & lumber: Best Sox games of decade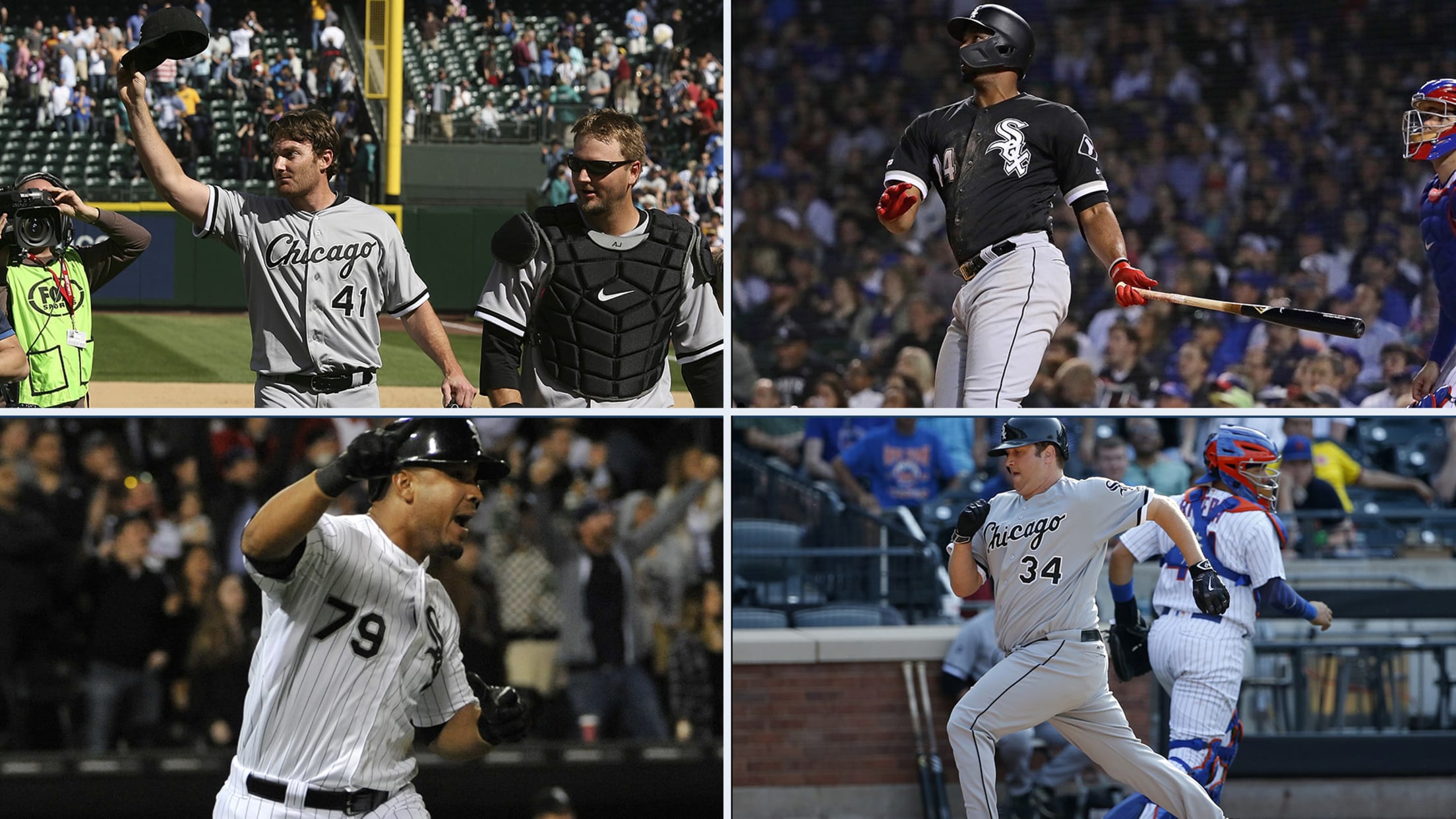 CHICAGO -- The past decade was not a decidedly kind one to the White Sox. They had no playoff appearances during that 10-year run, topping the .500 mark in only 2010 and 2012. But it's not as if this time period was without its highlights or its star-turning moments. Here's
CHICAGO -- The past decade was not a decidedly kind one to the White Sox.
They had no playoff appearances during that 10-year run, topping the .500 mark in only 2010 and 2012. But it's not as if this time period was without its highlights or its star-turning moments. Here's a look at the Top 10 games of the past decade.
1) Humber is perfect
Date: April 21, 2012
Philip Humber's second start of the season, coming at then Safeco Field, became a piece of baseball history when the right-hander threw a perfect game against the Mariners. His final out came when pinch-hitter Brendan Ryan failed to check his swing on a 3-2 pitch out of the zone. The pitch got by catcher A.J. Pierzynski, and if Ryan didn't stop briefly to argue with home-plate umpire Brian Runge, he might have beaten the throw to first. Instead, Humber's nine-strikeout effort joined Mark Buehrle and Charles Robertson as the only perfectos thrown in franchise history, with Pierzynski finishing things via his throw to first baseman Paul Konerko.
2) Welcome to Chicago, Mr. Abreu
Date: April 25, 2014
During his American League Rookie of the Year campaign, José Abreu launched 10 of his single-season franchise rookie record 36 home runs in April. None of them had more drama than his walk-off grand slam against the Rays' Grant Balfour for a 9-6 victory. Evan Longoria's two-run homer off Matt Lindstrom in the top of the ninth gave the Rays a 6-4 lead, but Abreu capped off a five-run bottom half with his opposite-field blast. Paul Konerko, who is a first-timer on the 2020 BBWAA Hall of Fame ballot, drew a pinch-hit walk in the rally, eventually leading to brief but heated words exchanged with Balfour near first.
3) Sale K's the Cubs
Date: Aug. 16, 2015
There could be a separate list of dominant starts solely made by Chris Sale during this recently completed decade, but this one against the Cubs during a 3-1 victory really stood out. Sale had true no-hit stuff, as shown by the Cubs going hitless until Dexter Fowler's one-out single to left in the sixth. Sale struck out 15 over seven innings, including Kris Bryant three times, but he had to strike out Jorge Soler to pitch out of his only jam in the sixth, stranding the bases loaded. José Abreu, Melky Cabrera and Alexei Ramirez all homered for the White Sox.
4) Frazier slams the Rangers
Date: May 9, 2016
The 2016 season looked as if it would be a special one for not just the eventual World Series champion Cubs, but also Robin Ventura's White Sox. And it was this 8-4 victory in 12 innings over Texas, which made their record 23-10 and gave them an early AL Central lead of 6 games. Todd Frazier hit a 12th-inning grand slam for the game-winner after the Rangers tied the game in the ninth on a Hanser Alberto single off David Robertson. Dan Jennings induced a Mitch Moreland double play with runners on first and third and one out in the 10th to keep the game alive. Things would go south for the White Sox the next night as they fell, 13-11, courtesy of a seven-run Rangers eighth.
5) Jiménez haunts the Cubs
Date: June 18, 2019
The ending of the White Sox 3-1 victory at Wrigley Field came straight from a movie script. Eloy Jiménez, the one-time top prospect for the Cubs who was sent across town in the José Quintana trade, connected off reliever Pedro Strop for a two-run homer in the top of the ninth for the game-winner in a pitchers' battle between Cole Hamels and Ivan Nova. The White Sox bullpen went four scoreless innings in relief. Jiménez said the drive would have left the park entirely if not for his bat breaking.
6) A Royal flush
Date: May 28, 2016
The White Sox held a 7-1 lead entering the bottom of the ninth at Kauffman Stadium, but the Royals stunned Chicago with seven runs to claim a most improbable victory. Twelve different hitters came to the plate against closer David Robertson and Tommy Kahnle, with the winning run scoring on Brett Eibner's two-out single off Kahnle. Three crushing losses to Kansas City that weekend all but deflated the White Sox great start to the season.
7) Maintaining Central control
Date: Sept. 17, 2012
Robin Ventura's first year as manager looked as if it had a playoff berth at the end of the road, especially after this exciting 5-4 home makeup game victory over Detroit that increased the White Sox AL Central lead to three games over the Tigers. The White Sox scored three in the fourth and two in the fifth, with the winning runs coming home on Dayan Viciedo's fielder's choice grounder and Alex Rios' takeout slide at second. Five relievers combined to allow one hit over five innings.
8) Buehrle can't go West
Date: May 26, 2010
Mark Buehrle, who had one of the all-time great pickoff moves to first, had five balks called against him during the 2010 season. Two came courtesy of first-base umpire Joe West in this 5-4 victory in Cleveland. Buehrle and manager Ozzie Guillen were ejected, but the White Sox survived their starter's exit after 2 1/3 innings and a three-run Indians' ninth against closer Bobby Jenks to earn the victory.
9) A lot of long balls
Date: March 29, 2018
Opening Day at Kauffman Stadium featured six home runs for the White Sox, including three from Matt Davidson, during a 14-7 shellacking of the Royals. Tim Anderson also went deep twice, and James Shields earned the victory despite allowing three singles and a home run to the first four batters he faced for a 4-0 deficit.
10) Albers pitches, hits and runs
Date: June 1, 2016
With the game between the White Sox and the Mets tied at 1-1 in the 13th inning and with the White Sox out of position players, reliever Matt Albers opened the deciding frame with a double to left. Albers moved to third on a wild pitch and scored on José Abreu's sacrifice fly. He then pitched a scoreless 13th for his second shutout inning to complete an exciting 2-1 victory in New York.