White Sox top prospects of the week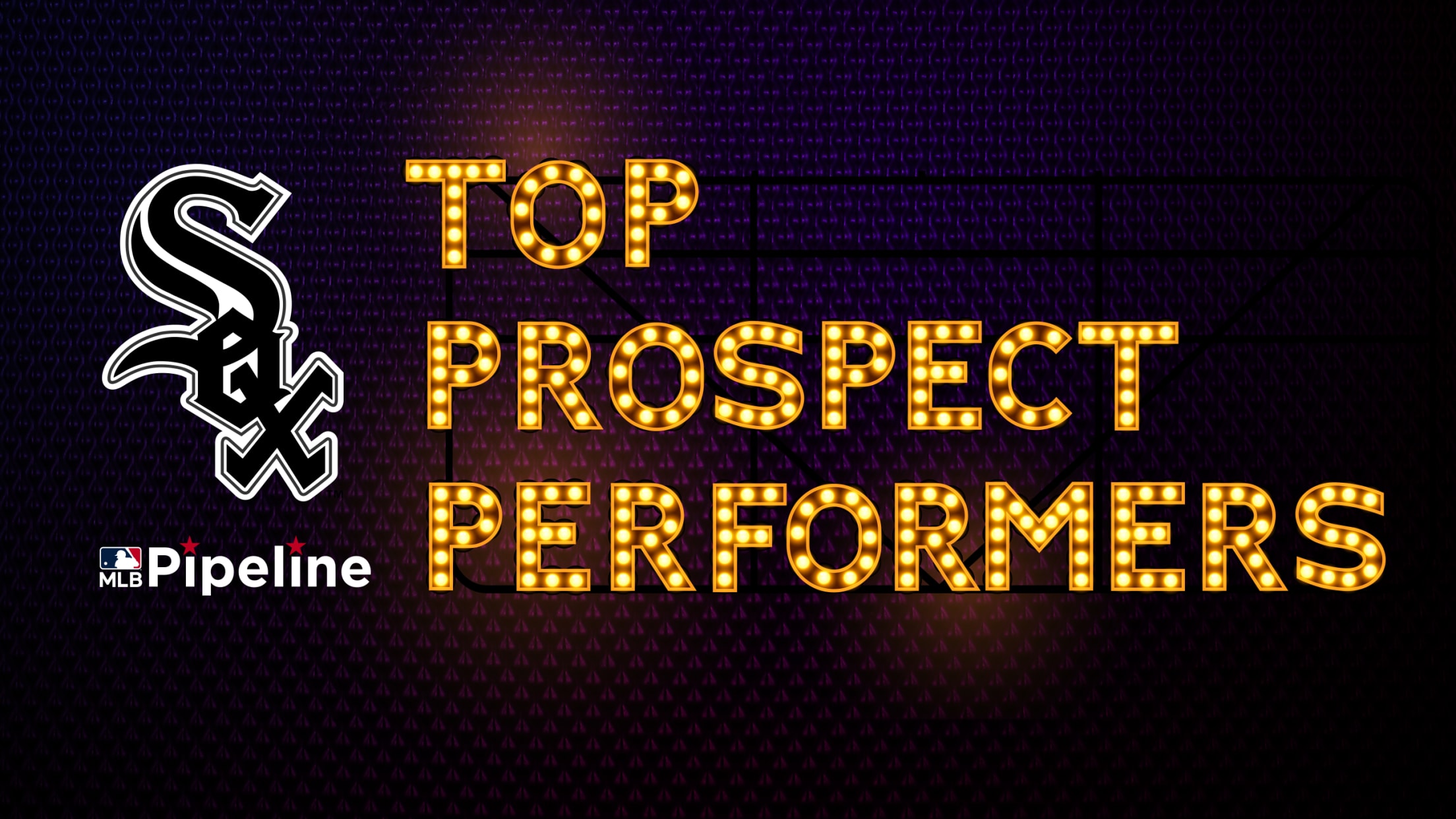 Here's a look at the top performances of the past week by White Sox prospects in the Minor Leagues:
Here's a look at the top performances of the past week by White Sox prospects in the Minor Leagues:
AL East
BAL, BOS, NYY, TB, TOR
AL Central
CLE, CWS, DET, KC, MIN
AL West
HOU, LAA, OAK, SEA, TEX
NL East
ATL, MIA, NYM, PHI, WSH
NL Central
CHC, CIN, MIL, PIT, STL
NL West
ARI, COL, LAD, SD, SF
Top prospect performers
Top 30 Prospects | Complete prospect stats | Draft stats
Monday, Sept. 2: Madrigal sets career high for hits
Nick Madrigal was perfect at the plate in his final game of the season for Triple-A Charlotte. The South Siders' No. 4 prospect (MLB No. 40) set a career high in hits, going 5-for-5 with a pair of RBIs and two runs, though his big performance wasn't enough to keep the Knights from falling to Norfolk, 7-6, in a season-ending, walk-off loss. Charlotte appeared playoff-bound in the International League for much of August but ultimately came up short, dropping eight of their final nine games. As for Madrigal, the 2018 No. 4 overall Draft pick was outstanding in his first full season, slashing .311/.377/.414 in 120 games across three levels. He tallied 34 extra-base hits, scored 76 runs, swiped 35 bags and finished the season with more than twice as many walks (44) as strikeouts (16). Monday's prospect stats »
5⃣-for-5⃣

One of just 3 prospects with a 65+ hit tool, @KnightsBaseball's Nick Madrigal showed it off with a career-high 5 hits in the finale of his first @MiLB season to end the year at .311.

Here's the #WhiteSox No. 4 prospect on the #MLB Top 100: https://t.co/aG46Y0calQ pic.twitter.com/57L9brKW4i

— MLB Pipeline (@MLBPipeline) September 2, 2019
Sunday, Sept. 1: Streaking Robert blasts No. 32
Another day, another home run for La Pantera. Luis Robert, MLB's fifth-ranked prospect, saw his 32nd homer of the season (and 16th for Triple-A Charlotte) clear the left-field fence in a hurry as his two-run laser shot cut Norfolk's lead in half in an eventual 11-2 loss. Robert's second dinger this week raised his slugging percentage at the top Minor League level to an eye-popping .638, and he's working on an eight-game hit streak that's raised his Triple-A average back over the .300 mark.
La Pantera!

Luis Robert, the No. 5 prospect in #MLB, picks up home run No. 32 this season, his 16th for @KnightsBaseball.

Check out his incredible season stats here: https://t.co/tl0XmNlLj5 pic.twitter.com/cSkonaxvTn

— MLB Pipeline (@MLBPipeline) September 2, 2019
Saturday, Aug. 31: Madrigal rebounds at the plate
After back-to-back 0-for-4 games, Nick Madrigal returned to his usual hitting ways on Saturday by going 2-for-3 with a walk and two runs for Triple-A Charlotte. The White Sox No. 4 prospect (MLB No. 40) has raced through the South Siders' system in his first full season after the club took him with the No. 4 overall pick in last year's Draft. In 118 games across three levels, Madrigal is batting .304/.372/.409 with 74 runs, 36 extra-base hits and more than twice as many walks (44) as strikeouts (16). He's also swiped 35 bags in 48 attempts. Saturday's prospect stats »
Friday, Aug. 30: Barons outfield duo sets the table for victory
Setting the table for the Barons on Friday out of the first and second spots in the batting order, Luis Gonzalez and Luis Alexander Basabe combined to score three runs and drive in two more as Double-A Birmingham defeated Biloxi, 6-5. Gonzalez, the White Sox No. 12 prospect, was 2-for-3 with a double and a pair of stolen bases, while Basabe, the club's No. 8 prospect, went 3-for-4 with a double and 2 RBIs. Gonzalez was picked in the third round of the 2017 MLB Draft and impressed in his full-season debut, but has fallen back a bit in 2019, while Basabe was signed by the Red Sox out of Venezuela in 2012 and has been with the White Sox since December 2016. Friday's prospect stats »