Inbox: Will Braves revisit Deadline negotiations?
Beat reporter Mark Bowman answers fans' questions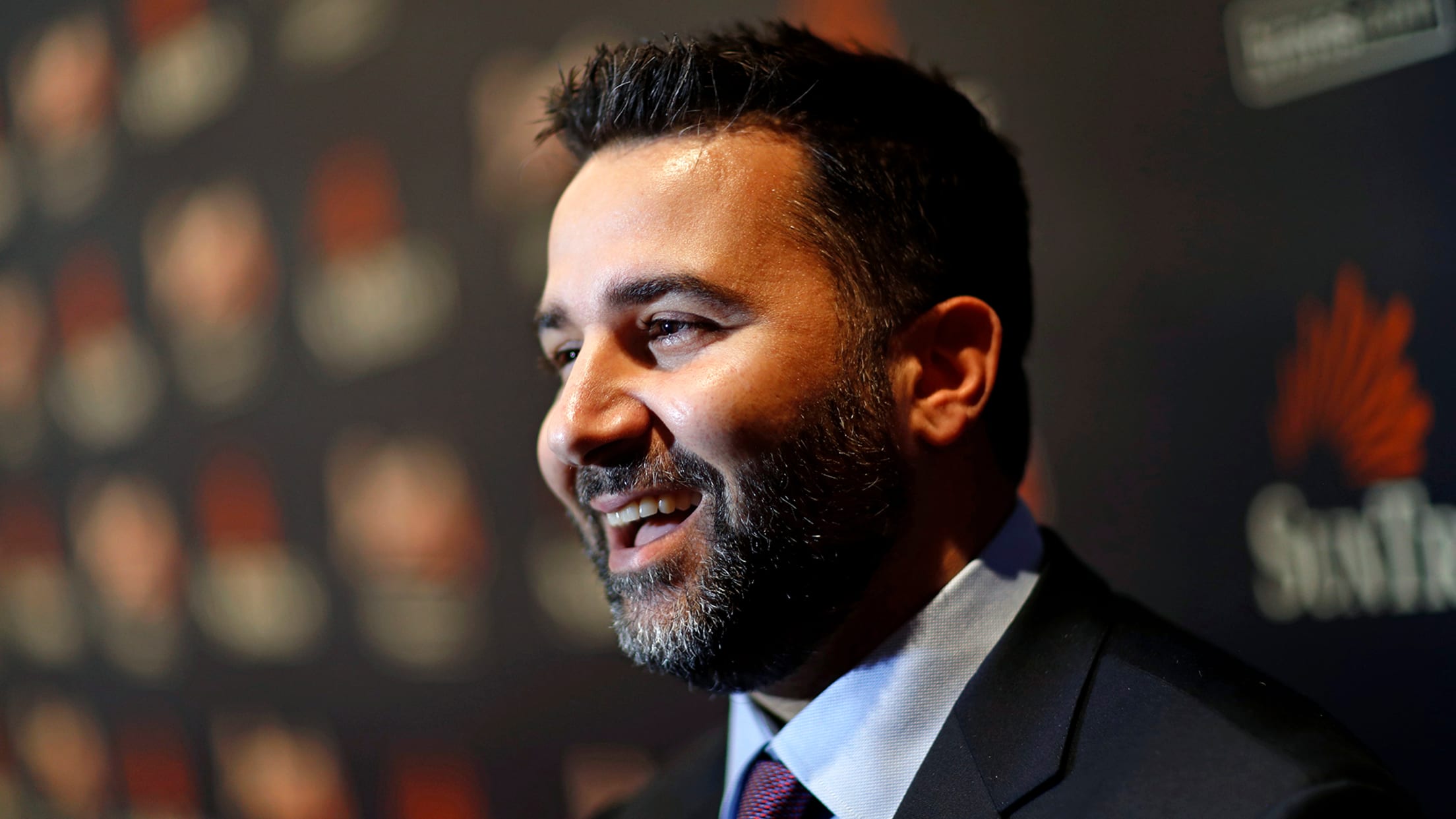 Do you have any details on trade offers that were being circulated that we have not heard about? -- @adamj2281 Braves executive vice president Alex Anthopoulos kept tabs on Chris Archer to see if the Rays' cost ever dropped to Atlanta's comfort zone. But the star player Anthopoulos pursued was
Do you have any details on trade offers that were being circulated that we have not heard about?
-- @adamj2281
Braves executive vice president Alex Anthopoulos kept tabs on Chris Archer to see if the Rays' cost ever dropped to Atlanta's comfort zone. But the star player Anthopoulos pursued was Marlins catcher J.T. Realmuto, who remains coveted by a number of teams, including the Nationals.
The Braves expressed interest in Realmuto last offseason and again as recently as the hours leading up to last week's non-waiver Trade Deadline. Though the two parties have not been able to strike a deal, expect the Marlins backstop to be at the top of Atlanta's wish list in the coming offseason.
Realmuto has established himself as perhaps the game's best asset at a premium position, so the cost will be understandably steep. Think along the lines of at least one top pitching prospect (Mike Soroka, Kyle Wright or Ian Anderson) plus a top position-player prospect (Austin Riley or Cristian Pache) and one other prospect who would likely rank among the top 15 prospects in Atlanta's talent-rich system.
:: Submit a question to the Braves Inbox ::
The Braves have the depth and resources within their system to remain one of the top candidates for Realmuto. At the same time, they have the motivation created by an obvious need. There's a chance Kurt Suzuki or Tyler Flowers will return next season, but both of the 30-somethings will not be back. And the only legit catching prospect within Atlanta's system is William Contreras, a 20-year-old who was recently promoted to the Class A Advanced level.
As you might remember, this past winter, I said that if given a choice between getting either Christian Yelich or Realmuto from the Marlins, I'd choose the latter, simply because of the value he brings to a premium position. Well, even now that Yelich has established himself as a National League MVP candidate with the Brewers, I stand by that take.
Along with providing power and consistency as a hitter, Realmuto possesses one of the game's best arms behind the plate and an advanced ability to handle a pitching staff. His $2.9 million salary stands as a bargain, and he has two arbitration-eligible seasons remaining.
If the Braves do not strike a deal for Realmuto this offseason, they may opt to earmark a sizeable portion of their available funds to pursue Yasmani Grandal. This would limit their flexibility to address other needs.
So I think it's safe to say you'll once again hear the Braves linked to Realmuto this offseason.
Who will be the next Braves prospect to make his debut?
-- @Braves4829
Had the Braves needed Max Fried to make a long-relief appearance during last weekend's series against the Mets, Touki Toussaint would have likely started the first game of Tuesday's doubleheader against the Nationals. Now, we'll have to wait to see whether Toussaint is brought up to aid the bullpen or become one of the pieces that allows for the creative construction of the six-man rotation currently being utilized.
Since a relatively slow first six weeks, Toussaint has established himself as one of Atlanta's most intriguing prospects. He has posted a 2.10 ERA, limited opponents to a .206 batting average and recorded 83 strikeouts while issuing 28 walks over the 73 innings spanning his past 12 starts for Double-A Mississippi and Triple-A Gwinnett.
With Soroka expected to miss the remainder of the season and uncertainty surrounding Luiz Gohara, who has at least created some recent encouragement, the Braves needed the quick rise experienced by Toussaint, who appears on track to make his big league debut within the next couple of weeks.
While Gohara might have once seemed like a strong candidate to serve as a multi-inning reliever, Toussaint may end up benefiting from time in Atlanta's suddenly deep bullpen.
When will Austin Riley be promoted, and what will his presence mean for Johan Camargo and Dansby Swanson?
-- @iblameshaw
Riley, ranked by MLB Pipeline as Atlanta's No. 4 prospect, has hit .265 with nine doubles, one homer, 24 strikeouts and 15 walks in 118 plate appearances since he missed a month with a sprained right posterior cruciate ligament. His time on the disabled list combined with his recent production indicates he likely won't be promoted before September.
The Braves were looking for a right-handed-hitting third baseman whose presence would give them the option to sit Swanson and use Camargo as the shortstop in games against a left-handed starting pitcher. But when facing a southpaw or a tough right-handed pitcher over the past week, manager Brian Snitker has instead simply opted to utilize Charlie Culberson as his shortstop.
Swanson's glove remains an asset, and he will likely continue to be a late-inning defensive replacement on those days he is out of the lineup. But Swanson has struggled at the plate, hitting .217 with a .266 on-base percentage and .325 slugging percentage over his past 46 games (dating to June 6). He has gone 8-for-41 with 12 strikeouts and three walks against left-handers in that span.
Do you think Arodys Vizcaino will return this season?
-- @atleer
Vizcaino remains at least a week away from being cleared to resume throwing exercises, so the Braves remain hopeful to at least have him available come September. Expanded rosters would help meet the necessity of regulating the workload of the veteran reliever, who has dealt with right shoulder inflammation this season. But while Vizcaino might be able to help with a couple of late-inning appearances per week, I wouldn't expect to see him used routinely again this season.
Mark Bowman has covered the Braves for MLB.com since 2001.