Harris continues following Jackie's path
Former White Sox shares hometown, selfless spirit with Hall of Famer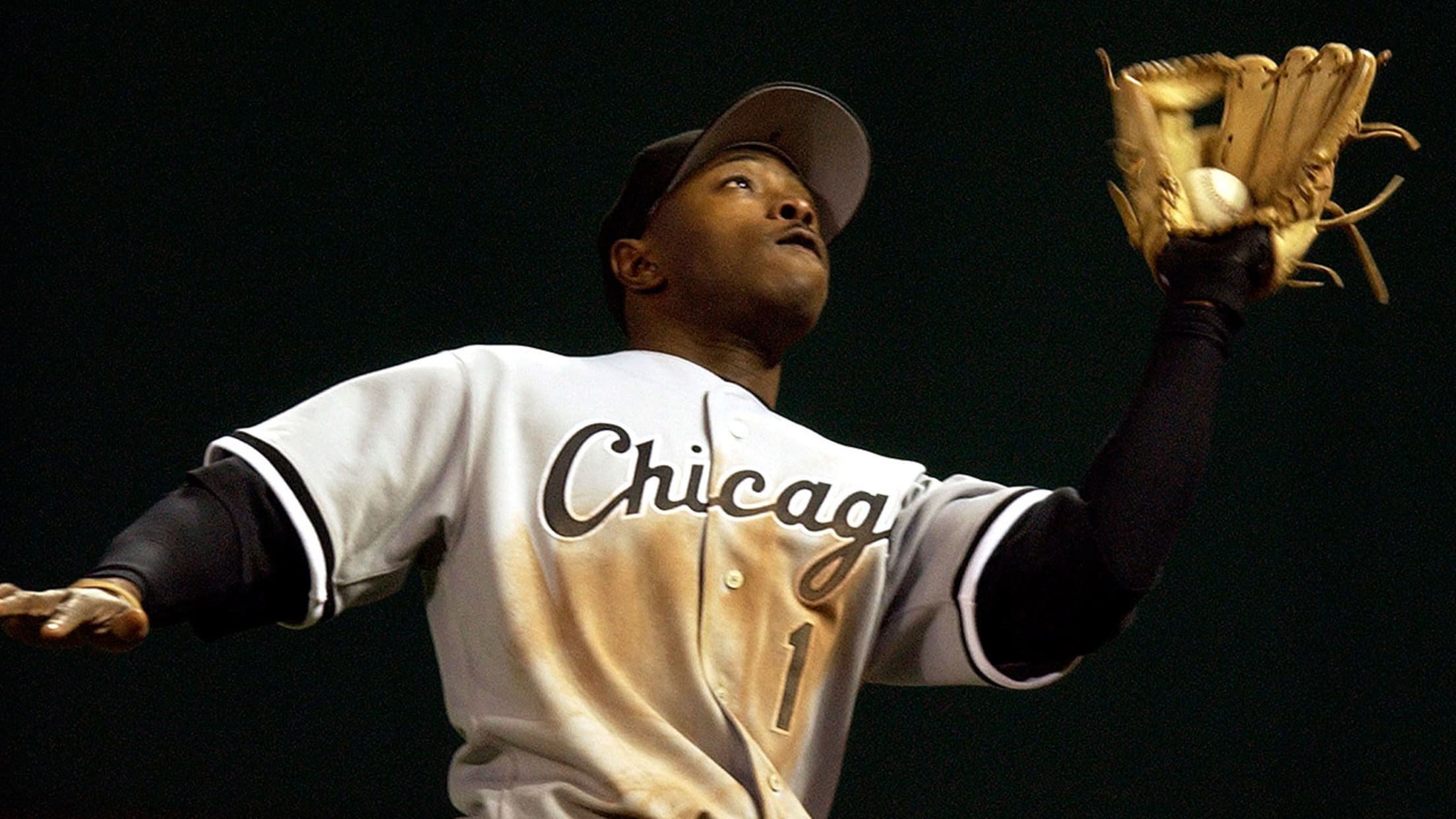 Much like his hero, Jackie Robinson, Willie Harris wants to do what he can to help others. (AP)
CHICAGO -- Willie Harris was a high school student in Cairo, Ga., when he was assigned a paper about someone of historical significance. Cheryl Simmons, Harris' English teacher, recommended that Harris write about Jackie Robinson. "It was mainly because she knew my passion for baseball," said Harris, the former White
CHICAGO -- Willie Harris was a high school student in Cairo, Ga., when he was assigned a paper about someone of historical significance. Cheryl Simmons, Harris' English teacher, recommended that Harris write about Jackie Robinson.
"It was mainly because she knew my passion for baseball," said Harris, the former White Sox outfielder who now manages the club's Class A Advanced Winston-Salem affiliate. "She said to herself, 'I think Willie needs to know who Jackie Robinson was.'"
It's difficult not to know about Robinson, and not just by people in the baseball ranks. As MLB's first African-American player, Robinson stands as one of the country's most historically significant figures.
Harris' research as a high school student led him to this early knowledge of the barrier-breaker.
"I found out what [Robinson] went through, the way he had to carry himself. He just had to bite his tongue," Harris said. "I found out also he probably wasn't the best player.
"He wasn't the best African-American player, but he was the best fit for that situation. He was fit perfectly for going into the big leagues, and his characteristics and his demeanor were perfect for not fighting back, and keeping his mouth shut, and doing his thing, and letting his bat do the talking and his legs do the running. I learned a ton about him as far as that goes."
Robinson was inducted into Hall of Fame in 1962. He was a six-time All-Star, won the Rookie of the Year Award in '47, won the National League Most Valuable Player Award in '49 and captured the NL batting title that same season. The jersey No. 42 is retired across baseball in Robinson's honor.
Over 12 Major League seasons, Harris hit .238 with 107 stolen bases and 365 runs scored.
His greatest moment came in 2005, when he singled to open the eighth inning of a scoreless contest between his White Sox and the Astros in Game 4 of the World Series, then came around to score the deciding run in a 1-0 victory that clinched the South Siders' four-game series sweep.
Yet, Harris and Robinson share a bond running deeper than their hometown of Cairo.
Robinson broke barriers so that Harris and other African-American players would have the chance to practice their craft. Without Harris coaching youth baseball teams over the past three years in Jacksonville, Fla., including his son, Trevez -- a highly regarded freshman in both football and baseball -- those players might not be as advanced as they are now.
Harris will be making his managerial debut this season after coaching for Great Falls of the Rookie League for the White Sox last year. Harris' long-term goal is managing at the big league level.
It's all about teaching and helping right now, much like his hero, Robinson, whom he wrote about in high school -- the Hall of Famer who has a chimney monument preserved at the site of his one-time childhood home in Cairo, and the man who once stated, "A life is not important except the impact it has on other lives."
"If I could help a kid out any kind of way, I'm going to do that," Harris said. "Whether it helps me or benefits me, it doesn't matter. My career is over. It's time to help other kids get to the big leagues, and let them live their dream out. I lived mine.
"Jackie Robinson was all about other people's lives. So, it's huge for me just to know that about him, and how he carried himself. High school really was when I figured out who Jackie Robinson was, and the accomplishments he made and the things he went through."