Ramos credits Lasik for improvement at plate
Nationals catcher says he's tracking pitches better since surgery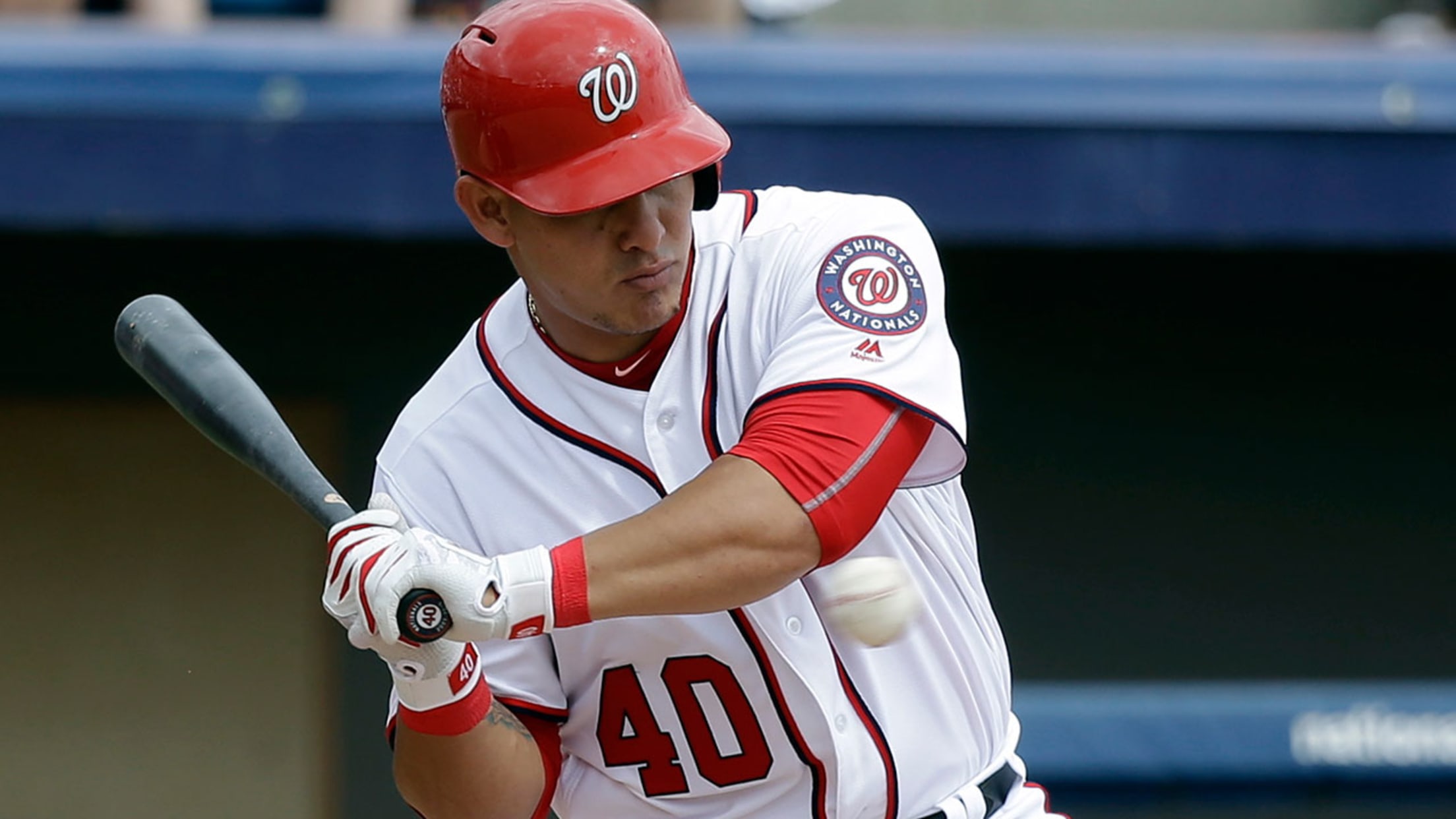 Wilson Ramos has gone 6-for-18 (.333) since having the surgery. (AP)
VIERA, Fla. -- It's only been a few weeks, and it's an easy and convenient conclusion to jump to, but Nationals catcher Wilson Ramos swears his March 4 Lasik surgery has had an impact on his hitting."More comfortable and I'm seeing the pitch really, really well after surgery," Ramos said
VIERA, Fla. -- It's only been a few weeks, and it's an easy and convenient conclusion to jump to, but Nationals catcher Wilson Ramos swears his March 4 Lasik surgery has had an impact on his hitting.
"More comfortable and I'm seeing the pitch really, really well after surgery," Ramos said Monday after homering in a 5-3 win over the Astros at Space Coast Stadium. "Now I can say the surgery helped me to be better at the plate."
• Spring Training:Schedule | Tickets | Gear
The numbers back it up. Ramos, a .258 career hitter, is 6-for-18 (.333) in seven Grapefruit League games, all of which have come after surgery.
"Could be eyes, could be weight," manager Dusty Baker said. "He's in the best shape of his life. I don't know if it's his eyes, but I know if you can't see, you can't hit."
Ramos could just be excited to have clearer vision. He said his pitch recognition has improved and the surgery's also helped him defensively. Whether the 28-year-old carries his spring success into the regular season and the final year of his contract remains to be seen. But one thing can't be denied: Ramos is feeling more confident than ever.
"It's making me feel comfortable and making me feel excited, because before I was swinging at everything," Ramos said. "Ball, strike, I was feeling very bad sometimes because I'd say, 'That was a bad pitch, why did I swing?' Now I feel more comfortable at the plate. It's only four or five games after surgery, but I see the difference now."