WWBA World Championship top performers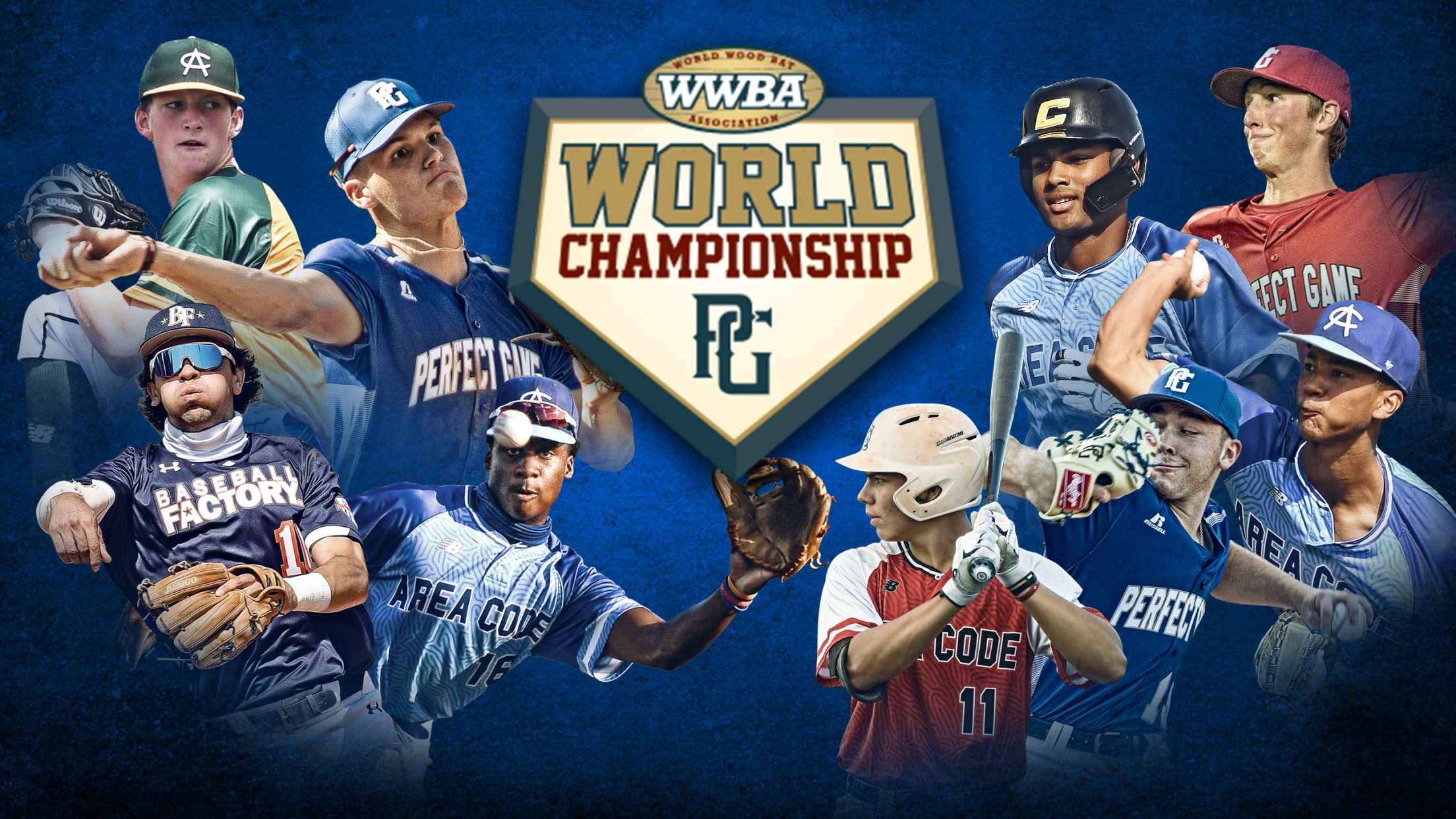 Last week, the high school showcase circuit unofficially came to an end with the annual Perfect Game World Wood Bat Association (WWBA) World Championship in Fort Myers, Fla. The event is a team tournament, drawing players from all over the country. Nearly 100 teams competed over the five days, with
Last week, the high school showcase circuit unofficially came to an end with the annual Perfect Game World Wood Bat Association (WWBA) World Championship in Fort Myers, Fla. The event is a team tournament, drawing players from all over the country. Nearly 100 teams competed over the five days, with the Los Angeles-based Garciaparra Baseball Group (run by Michael Garciaparra) winning the title for the first time, though it has now reached the semifinals of the tournament four times in the last seven years.
Team competition is a great way to evaluate individual talent and this is an event that historically has seen scores of scouts attend. The state of the pandemic obviously limited attendance, but there were plenty on hand to take in the action, with some days having more than 60 games crammed into the schedule. For many, it was a last look after a fairly busy schedule over the summer.
• Perfect Game National Showcase | East Coast Pro Showcase | Area Code Games | PG All-American Classic | Baseball Factory All-Star Classic
MLB Pipeline talked to some of the evaluators who were at JetBlue Park last week to get a sense of which 2021 Draft prospects made strong impressions to create this baker's dozen of prepsters, listed alphabetically.
Thomas Dilandri, OF, Home School (Nev.) -- The TCU recruit has long shown excellent raw tools and started to use them consistently at the Baseball Factory event. That continued here as he showed off his smooth swing, going 4-for-10 with a pair of doubles.
Drew Gray, LHP/OF, IMG Academy (Fla.) -- A two-way player committed to Arkansas, Gray was previously thought of as more of an outfielder than a left-hander, but that could change. He struck out five in 2 1/3 scoreless innings with an 89-92 mph fastball, a sharp low-80s slider and more of a true curve, all coming from an extremely projectable 6-foot-3 frame and a good delivery.
Brady House, 3B, Winder-Barrow HS (Ga.) -- House entered the summer as the presumed top prep player in the country, but didn't perform consistently well at events. He looked much more like the elite hitting prospect at WWBA. House used the middle of the field, showing he can read pitches while going 7-for-15 with four doubles. He also showed good game-speed awareness and made plays on the defensive end.
Carter Holton, LHP, Bendectine Military (Ga.) -- The sub 6-foot lefty combines good stuff with an aggressive approach on the mound. He tossed three scoreless frames and struck out four last week, holding the velocity of his 92-95 mph fastball well and attacking hitters with his breaking ball, which is a bit slurvy but leans towards a slider. The Vandy commit also mixes in a splitter with a bit of a cross-body delivery.
Thatcher Hurd, RHP, Mira Costa HS (Calif.) -- Hurd has an intriguing combination of big-time projection in his 6-foot-4 frame and feel for pitching. The UCLA recruit gave up just one hit and struck out six in four shutout innings and has the makings of a starting pitcher profile with an average fastball now (90-93 mph) and more in the tank, to go along with the ability to really spin a breaking ball and feel for a changeup. He can throw strikes with all three with a repeatable delivery.
Gage Jump, LHP, JSerra Catholic HS (Calif.)-- The UCLA commit pitched twice in the tournament, allowing just one hit and one walk while striking out 13 over eight innings. The lefty is at 90-95 mph, sitting 92, with his fastball to go along with a wipeout curve, a slider and a feel for a change. He has outstanding mechanics from his 5-foot-11 frame.
Wes Kath, 3B, Desert Mountain HS (Ari.) -- Kath has been a bit of a sleeper favorite throughout the showcase circuit because of his left-handed bat. He went 4-for-8 with a pair of doubles and six RBIs and the Arizona State recruit reminds some of a slightly more athletic Triston Casas, with a bit less now power.
Malakhi Knight, OF, Marysville Getchell HS (Wash.) -- A tremendous multisport athlete, Knight showed the ability to barrel of the baseball consistently, going 6-for-13, with a pair of doubles. The Oregon State recruit had very good at-bats all week and also showed off his speed with three steals.
Marcelo Mayer, SS, Eastlake HS (Calif.) -- While the Southern Cal commit didn't put up huge numbers offensively (4-for-14 with a double and a pair of stolen bases), he continued to show off very solid all-around tools. He does things very easily with actions, hands and footwork scouts love at shortstop. Long and lean, he reminded some of a J.J. Hardy type at the premium position.
Braden Montgomery, OF, Madison Central HS (Miss.) -- The box scores won't tell you much about how Montgomery is perceived by scouts, who have enjoyed watching his all-around ability all summer. Committed to Stanford, Montgomery has a very good feel for the barrel and uses all fields from both sides of the plate, reminding some of Riley Greene in terms of his hitting potential. He's also a very confident defender in the outfield with a strong arm.
Ryan Spikes, SS, Parkview HS (Ga.) -- Wherever this Tennessee recruit has gone, he's hit. That continued at WWBA, as he went 6-for-13 with a homer, showing off a really good swing from the right side of the plate. He also showed tremendous defensive versatility, with the ability to play shortstop, second, third and the outfield, looking comfortable in all spots.
Kahlil Watson, SS, Wake Forest HS (N.C.) -- Scouts love Watson's tools on both sides of the ball, but there had been concern that he hadn't hit consistently well on the showcase circuit. He answered those questions at WWBA, going 6-for-14 with a double, a homer and three stolen bases to boot. Committed to North Carolina State, Watson can be sneaky flashy and make the game look easy, with a great left-handed swing, outstanding speed and the ability to play shortstop long-term.
Lonnie White Jr., OF, Malvern Prep (Pa.) -- Committed to Penn State for football and baseball, White puts an exciting combination of loud tools and feel for the game on display. He took steps forward in the latter at the Baseball Factory game and it continued at WWBA, where the outfielder went 7-for-20 with a pair of doubles, a home run and six RBIs. He showed a solid approach and feel to use the entire field while playing well in the outfield defensively as well.