Take a seat! Own a piece of Wrigley history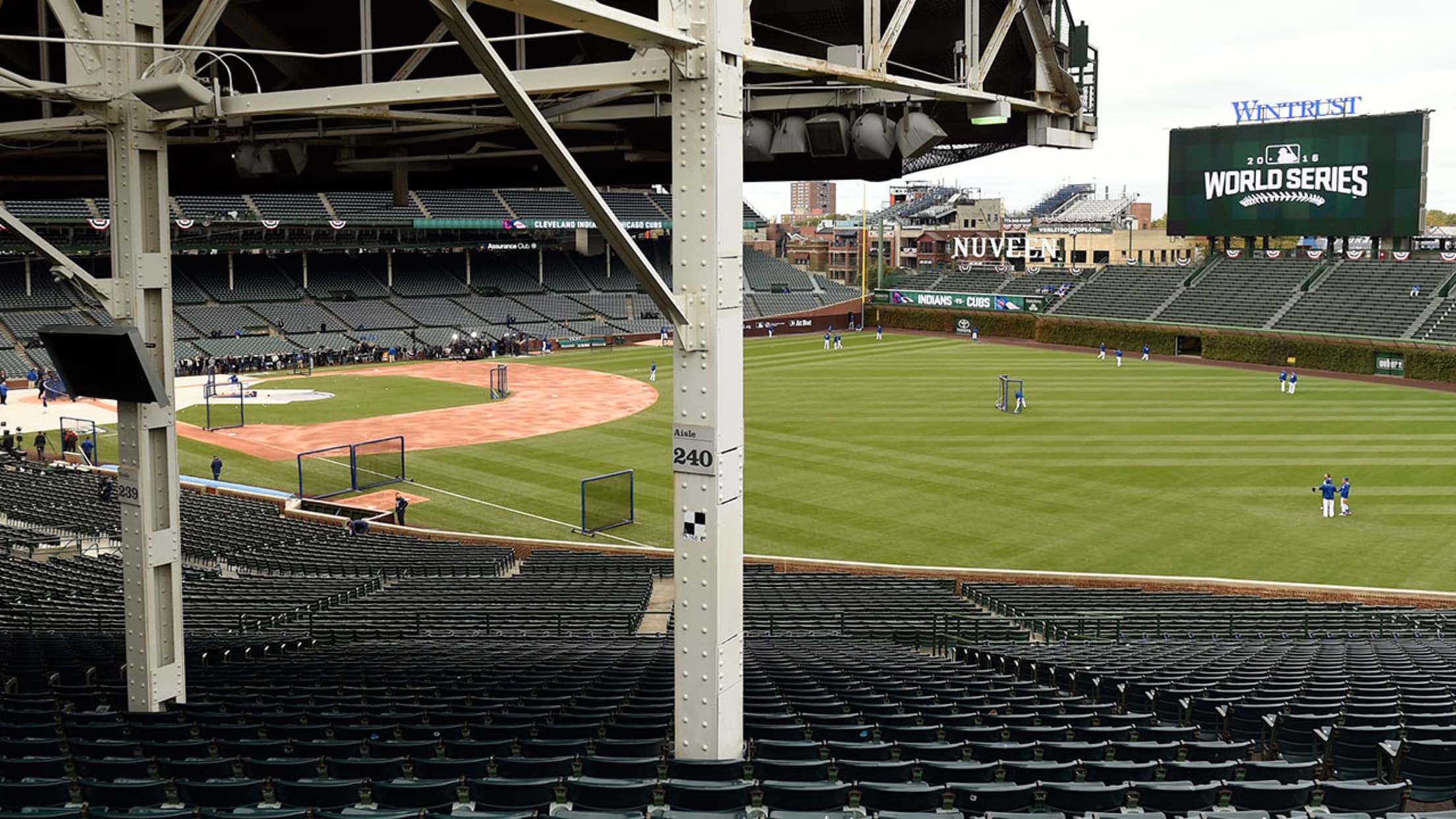 Beginning Friday, fans can purchase Wrigley Field seat sets removed during recent renovations. (Getty)
CHICAGO -- Want to own a seat from Wrigley Field? Starting Friday, the Cubs will sell limited quantities of seat sets that were removed and replaced as part of the ongoing restoration project at the ballpark.Several sections of seats will be replaced through the duration of what's known as the
CHICAGO -- Want to own a seat from Wrigley Field? Starting Friday, the Cubs will sell limited quantities of seat sets that were removed and replaced as part of the ongoing restoration project at the ballpark.
Several sections of seats will be replaced through the duration of what's known as the 1060 Project, and they will be made available for purchase through the Wrigley Field Seat Sale. The removal and replacement of seats began during the 2015 offseason and continued last offseason.
Beginning Friday, fans will be able to purchase 2015 and 2016 seats, which will be available as two-seat sets and have been authenticated with Major League Baseball's seal of authenticity. Each purchased seat set will include a certificate of authenticity and a hologram on the seat back signifying its authentication.
We have some exciting news. You may want to grab a seat. https://t.co/WhBC3CaiPQ pic.twitter.com/KJ1KDquIYC

— Chicago Cubs (@Cubs) January 30, 2017
Seat sets removed in the 2015 offseason cost $799, and a smaller quantity of seat sets removed in the 2016 offseason cost $899. Shipping will cost $132.99 per seat set in the continental United States. Pickup is unavailable.
The seats were removed from several sections at Wrigley, including the Terrace Reserved, Terrace Box and Field Box sections, and the sets feature two ballpark riser-mounted seats attached to metal "L"-shaped brackets.
For more information about the Wrigley Field Seat Sale or to purchase seat sets, please visit cubs.com/seatsale.