College football to return to Wrigley in 2020
Cubs hope to host annual bowl game at Friendly Confines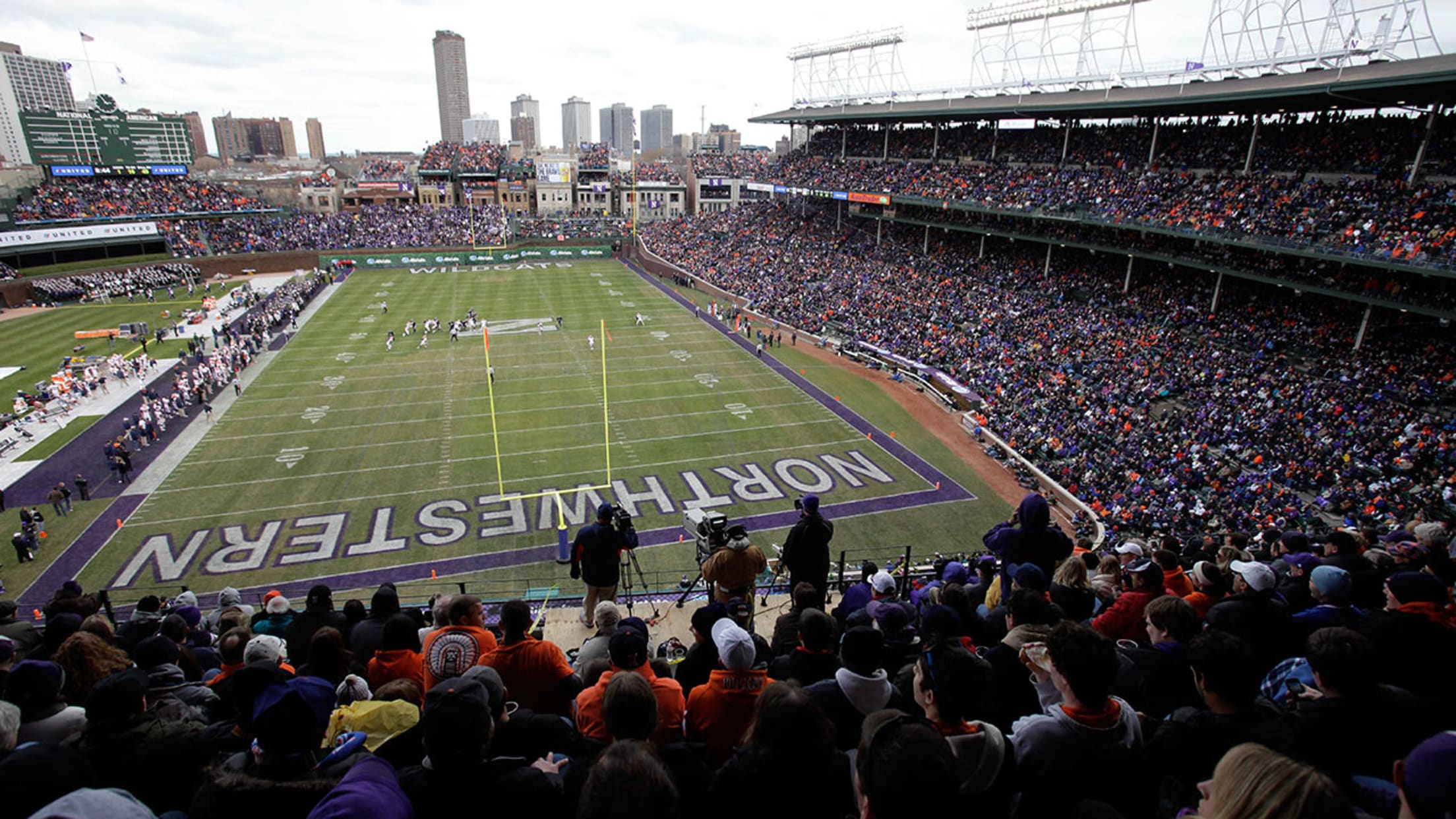 Northwestern fell to Illinois, 48-27, in 2010 in the school's only football game at Wrigley Field. (AP)
CHICAGO -- Are you ready for the Cubbie Bowl?Cubs president of business operations Crane Kenney told the Chicago Tribune that college football games will return to Wrigley Field in November 2020, and that the club would like to host an annual bowl game at the 102-year-old ballpark.Kenney said having Northwestern
CHICAGO -- Are you ready for the Cubbie Bowl?
Cubs president of business operations Crane Kenney told the Chicago Tribune that college football games will return to Wrigley Field in November 2020, and that the club would like to host an annual bowl game at the 102-year-old ballpark.
Kenney said having Northwestern host multiple Big Ten games at the ballpark will be the "first priority."
The Cubs can't have football games or any other offseason event at Wrigley until 2020 because of ongoing renovation work, part of the "1060 Project," which began in 2014.
Northwestern drew 41,058 fans when it played Illinois at Wrigley Field in 2010. However, officials determined on the day of the game that the ballpark's right-field wall was too close to the end zone. Kenney said once the renovations are done, there will be enough room.
If Yankee Stadium can host a bowl game in December, why not Wrigley Field? Maybe they could call it the Ivy Bowl?
"Concerts that may not sell out elsewhere sell out at Wrigley," Kenney told the Tribune. "It's because of the ballpark, Wrigleyville, Chicago, the history. It gives us confidence that a bowl game will succeed here."
Wrigley did host the 2009 Winter Classic NHL game between the Blackhawks and Red Wings.