Cedeno activated; Webster lands on injured list
Montgomery to remain in versatile role; Maddon's new restaurant to open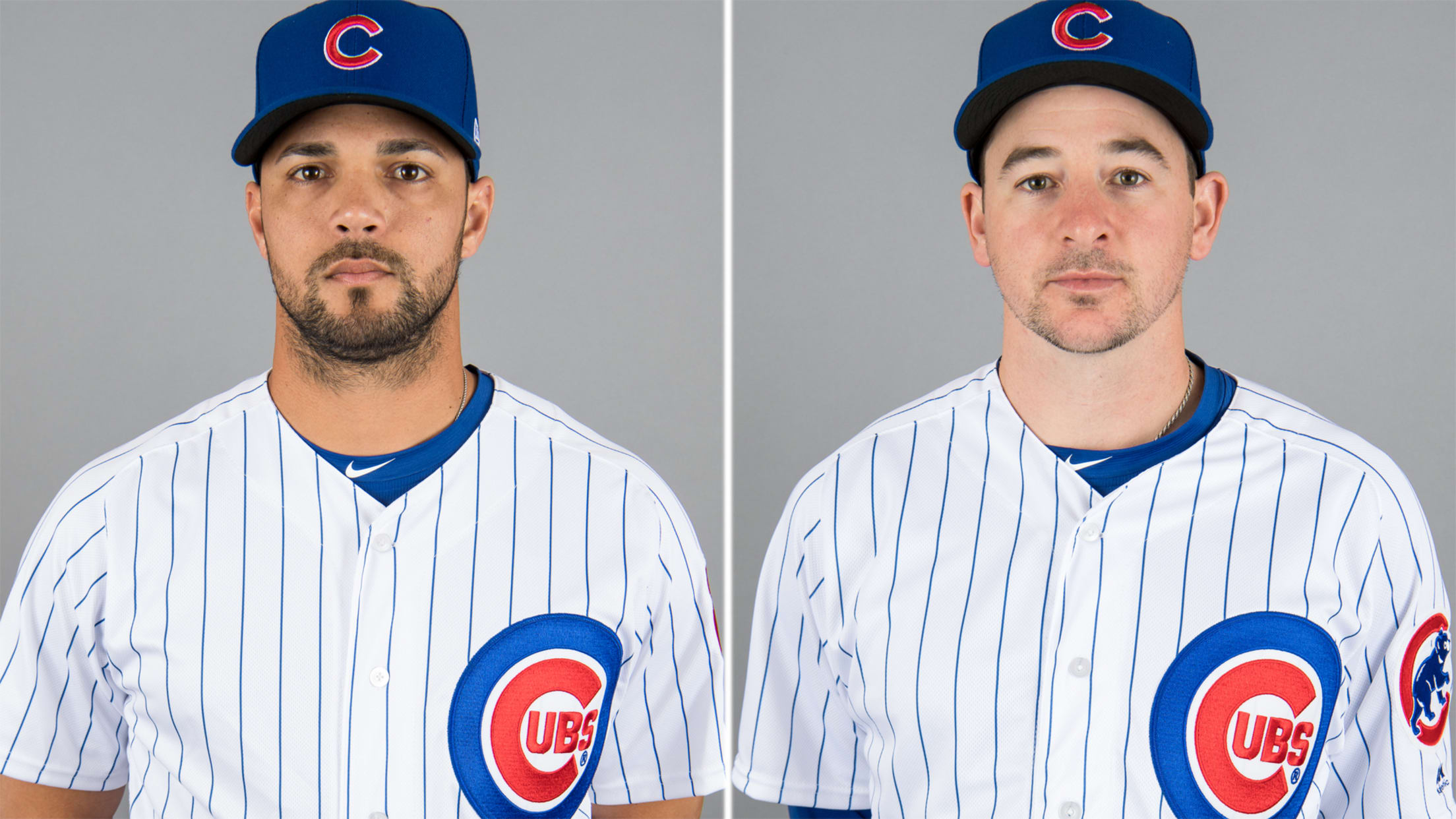 CHICAGO -- The Cubs' bullpen has had a several iterations six weeks into this season. The group underwent another change on Saturday morning. Prior to Chicago's game against the Brewers, the Cubs activated left-hander Xavier Cedeño from the 10-day injured list, following a comeback from a left wrist injury that
CHICAGO -- The Cubs' bullpen has had a several iterations six weeks into this season. The group underwent another change on Saturday morning.
Prior to Chicago's game against the Brewers, the Cubs activated left-hander Xavier Cedeño from the 10-day injured list, following a comeback from a left wrist injury that first flared up in Spring Training. To vacate a spot in the bullpen, the Cubs placed reliever Allen Webster on the 10-day IL with radial inflammation in his right arm. When Cedeno appears for the North Siders, he will be the club's 14th pitcher used in relief this season.
"Listen, I've watched this guy pitch for a bit. I've been a big fan for a while," Cubs manager Joe Maddon said. "He kind of benefits us right now."
The Cubs signed the 32-year-old Cedeno to a Major League contract shortly before Spring Training, but the wrist issue robbed him of a shot at the Opening Day roster. In 10 Minor League rehab appearances between Double-A and Triple-A, the left-hander has eight strikeouts against five walks in 6 2/3 innings, in which he posted a 5.40 ERA.
Within those Minor League appearances, Cedeno held left-handed batters to a .200 average and .473 OPS (11 plate appearances). The Cubs will aim to mostly feature Cedeno against lefties, considering he has limited lefty batters to a .223 average (.583 OPS) over the course of his Major League career (249 games across 2011-18).
Last year, Cedeno turned in a 2.43 ERA in 48 games between the White Sox and Brewers. He struck out 34 and walked 16 in 33 1/3 innings, holding left-handed hitters to a .207 average and .574 OPS. Maddon said having Cedeno will also help Chicago better utilize lefty Kyle Ryan, whose main strength is generating ground balls.
"You can pick your spots," Maddon said. "It permits that situational moment, where you just want one out, like a left-on-left punch or weak contact -- maybe Cedeno. Then, maybe the lengthier left-hander can be Ryan. It depends on the situation."
Worth noting
• Left-hander Mike Montgomery logged 71 pitches in five shutout innings behind starter Yu Darvish on Thursday against the Marlins. With two additional lefties (Cedeno and Ryan) in the bullpen now, Maddon said he can keep Montgomery in that "wild card" role, in which he could face a few batters or be used as a safety-net arm for the rotation.
"He was good the other day," Maddon said. "He was really good. I told him right afterwards that I loved his assertiveness, his confidence. Everything about him was just like, 'Whoa.' He was really lasered in. His focus was that good. If he maintains that, you're going to see him do that often. That's not an anomaly moment for him. He can do that often. That's as good as I've seen him in a while, period."
• Maddon's new restaurant in Gallagher Way (1119 W. Waveland Ave.) outside Wrigley Field, dubbed "Maddon's Post," is set to open to the public on Tuesday. Maddon was asked if he considered not having his name attached to the restaurant, considering he does not yet have a contract beyond 2019 to return as the Cubs' manager.
"Not at all. It's two different entities entirely," Maddon said. "This thing just didn't happen last week. This has been in the makings for a bit. And, by the way, it's spectacular. I was there last night. ... It's just really well done. So again, the point is that my being here has nothing to do with the success or failure of that restaurant."
• Including Saturday's game, veteran utilityman Daniel Descalso has been out of the starting lineup (but available as a pinch-hitter) for seven straight games due to left ankle soreness. Maddon said he hopes to get clearance to put Descalso back into the lineup on Sunday night against the Brewers.
• Backup catcher Victor Caratini (10-day injured list, left hand) moved his Minor League rehab assignment to Triple-A Iowa on Saturday. Caratini, who played five rehab games with Class A South Bend, might be ready to rejoin the Cubs at some point during the upcoming road trip.