Yankees agree to stay in Tampa through 2046
Extension of license agreement includes renovations to Steinbrenner Field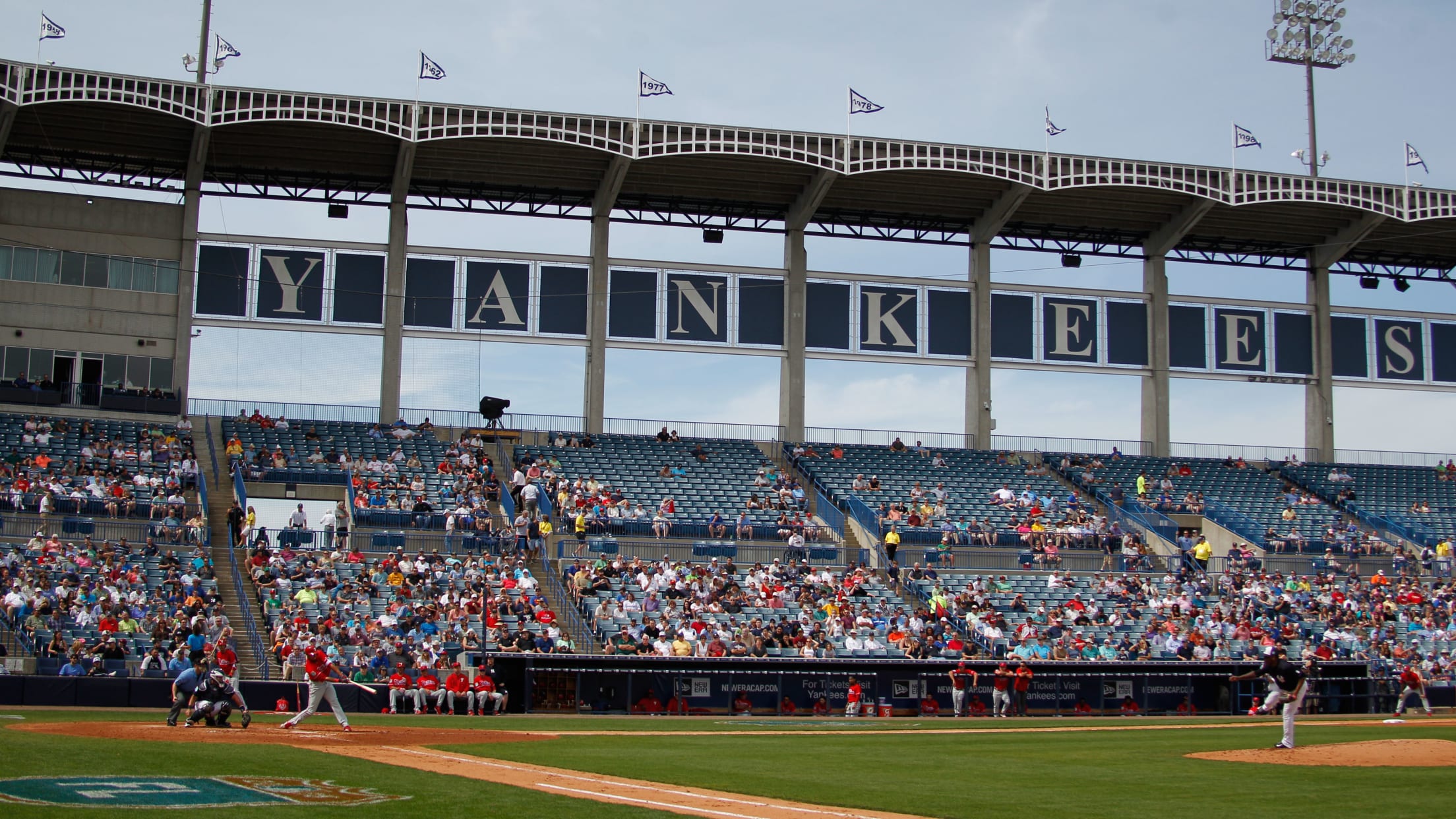 Renovations to George M. Steinbrenner Field are expected to be completed by March 2017. (Getty)
TORONTO -- The Yankees are planning on making Tampa their spring home for the foreseeable future, tentatively agreeing to terms Monday on an extension of their license agreement that will renovate George M. Steinbrenner Field and keep the team playing Spring Training games there through 2046.The proposed renovation plan, which
TORONTO -- The Yankees are planning on making Tampa their spring home for the foreseeable future, tentatively agreeing to terms Monday on an extension of their license agreement that will renovate George M. Steinbrenner Field and keep the team playing Spring Training games there through 2046.
The proposed renovation plan, which has been agreed to by the Yankees and the Tampa Sports Authority (TSA), is expected to cost in excess of $40 million. It will include a new outfield concourse that provides fans with a 360-degree view of the field, group and social gathering areas and additional shaded areas.
Additional improvements will be made to the entrance of Steinbrenner Field, providing fans with ease of access to the facility, and to the Yankees' Minor League Player Development complex on Himes Avenue. Renovations are expected to be completed in time for Spring Training games in March 2017.
"The Steinbrenner family is extremely proud to have called Tampa Bay home for decades, and extending the New York Yankees' agreement with the community through 2046 is very important to us," said Yankees managing general partner Hal Steinbrenner. "We are excited to see these improvements to Steinbrenner Field, all of which will significantly improve the fan experience."
The agreement must still receive approval from the TSA board of directors, the Hillsborough County Commission, the Tampa City Council, the Hillsborough County Aviation Authority and the Hillsborough Community College board of directors, at which time construction would commence.
Funding for the project will be split equally by the Yankees, Hillsborough County (through the fourth-cent Tourist Development Tax), and the State of Florida's Spring Training Retention Program.
"The New York Yankees have been great partners in our community for decades, and having these improvements and commitment through 2046 will be a major economic benefit for our area," TSA president and CEO Eric Hart said in a statement. "I would like to thank the Hillsborough County administration and the New York Yankees for their efforts to ensure the continuation of this great partnership."